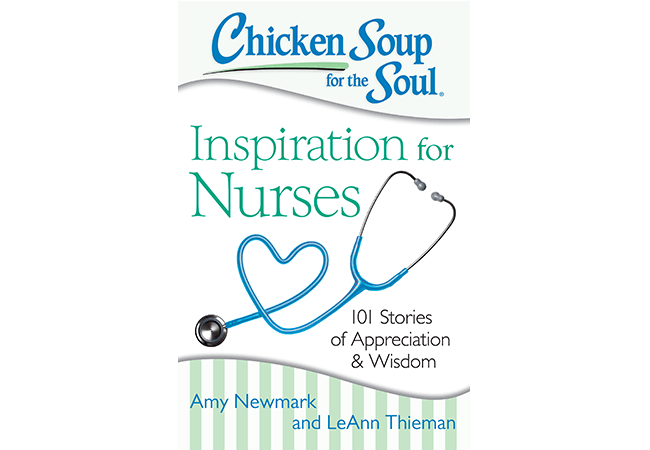 Nurses of Strong Mind, Body, and Spirit Deliver Better Care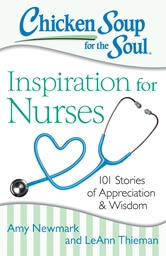 LeAnn Thieman,  guest writer today for the Campaign blog, was a nurse at the bedside for 30 years. She has written 16 books, including Chicken Soup for the Nurse's Soul. In the spirit of Healthy Nurse, Healthy Nation, an American Nurses Association initiative, Thieman writes of the importance of nurses' taking care of themselves.  
In these challenging times in health care, 40 percent of nurses report feeling burnout and 20 percent plan to leave their jobs this year. Because research proves that high levels of burnout adversely affect patient outcomes and satisfaction, stress is not only a problem for nurses, but all health care organizations.
The numerous and complicated changes in health care these past eight years require more time, attention and precision from nurses and health care teams.  As hospitals and organizations focus on margins as well as missions, nurses are once again doing more with less, working harder and longer, feeling torn between the increasingly demanding high tech and their desire to deliver high-touch patient care.
Wise health care organizations are learning that the best way to care for their patients is to care for their nurses, knowing that a nurse of strong mind, body, and spirit will deliver better patient care, resulting in better outcomes, satisfaction scores, and ultimately, reimbursements.
Nurses need to care for themselves as devotedly as they care for their patients. They need to CARE4ME.
Connect with your Higher Power. Spend 15 minutes a day in quiet meditation, reflection, or prayer. Research shows that people who attend religious services and participate in spiritual communities are healthier and happier.
Ask for your "juice." In your quiet time, take an assessment of your life. If you realize you are out of balance physically, mentally, or spiritually, make a plan for what you need to achieve better balance, then ask for it (kindly), from yourself, your family, and your workplace. When a toddler figures out what he needs, he asks for it until he gets it!  "I want juice, I want juice! I want juice!" Be more like a toddler and ask for our "juice"!
Rest and sleep. You would never deprive a child of sleep because that makes them sick and grumpy, yet how often do you "get by" on limited sleep? Turn off technology and electricity and get seven to eight hours of sleep per night.
Eat right. Consume the quantity and quality of food you know your body needs. Drink six glasses of water a day. It's simple (just not easy).
4 times a day, breathe! For 15 minutes, three to four times a day, breathe slow, deep and easy, from your abdomen,  like the breathings taught in childbirth classes and yoga. This releases stress, tension, anger and those feel-good endorphins in your brain.
Mind your mind. Practice positive thinking and visualization, knowing it can change your physical and mental well-being. Laugh 400 times a day, like children! Forgive yourself and someone else.
Exercise three times a week. Walk 45 minutes a day, even in 15 minute increments. Incorporate exercise into your everyday life. Mow your lawn, work in your garden, play ball with kids, vacuum to rock and roll!
Hospitals that implement CARE4ME strategies have happier, healthier nurses and find an increase in loyalty, better work environments, improved morale, increased safety, improved recruitment and retention, and better patient care and satisfaction. Proving the best way to care for patients is to care for their nurses.
And nurses deserve to be cared for.
###
LeAnn Thieman is a nurse, Hall of Fame speaker, author of Chicken Soup for the Soul, Inspiration for Nurses, and founder of SelfCare for HealthCare, a yearlong program providing tools to care for caregivers. You can email her at LeAnn@LeAnnThieman.com.