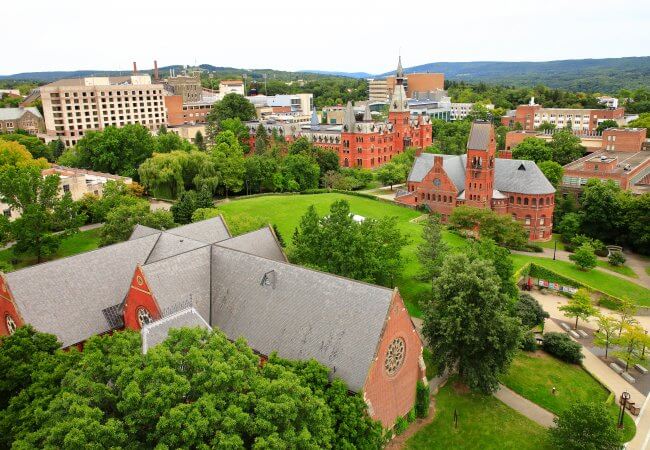 Nurses Can Help Build New Coalitions to Fight the Pandemic
"Is anybody actually in charge here?"
It's a question far too many of us health care providers have been asking during this pandemic.
It's not a question we need to ask when we are on the frontlines with our patients. Even though no one had prior expertise in this disease, clinicians across the country have reorganized their operations to respond. Med-surg units became ICUs. Routine checkups became Zoom calls. Elective surgeries disappeared. Nurses held patients' hands when their families couldn't. Our usual shifts, our management structures, our institutional priorities — we've reconfigured it all to deal with COVID-19.
We've got the clinic covered. But we're wondering who is in charge once we step back into the world outside. Is anyone taking responsibility for testing? For contact tracing? For informing the public? For coordinating with schools and prisons and a dozen other institutions where we also work? When we are away from our usual clinical settings, we often find ourselves throwing up our hands in despair.
The failures that led to this lack of leadership have been well-documented. We'd now like to take a moment to propose a few solutions.
When we released our report Population Health and the Future of Nursing: Conclusions earlier this year, one of our core proposals was a new role for nursing schools in every community.
Specifically, we imagined all nursing schools playing substantial roles in population health partnerships that would involve the majority of their faculty and students. We argued that our schools must ensure all nurses receive practical experience caring for patients wherever they live, work and play; as increasingly this context is recognized to be critical to health and illness.
COVID-19 reached pandemic proportions shortly after we released our report. In the days since, we have often wondered if nursing schools more fully integrated into population health partnerships might have partially compensated for the lack of leadership we now see. Such partnerships could augment the nursing workforce, provide human resources for contact tracing and outreach, and provide assistance with training and evaluation.
All that cannot be done overnight. But we believe one thing all nurses and nursing schools can do in the near term is proactively develop their roles in academic-practice partnerships.
In the absence of federal leadership on COVID-19, universities, academic medical centers, and other higher education institutions have stepped up. All of us now rely on resources like the digital dashboards produced by some of the nation's leading universities. Universities are also providing guidance to policymakers and the public on the local level. Nursing should be a critical part of that.
Every nursing school, no matter what its size or profile, could meaningfully contribute to such partnerships. In a time where this new disease must be understood in a thousand different local contexts, our diversity is our strength. From the Ivy League to the smallest community college, each of our schools could inform an understanding of how to deal with COVID-19 in its local context.
Over time, these relationships could evolve into more robust academic-practice partnerships that enhance nursing practice and education in a virtuous cycle. Nursing students can be more effectively deployed in caring for those infected and those who need assistance to prevent infection. Nursing faculty could be useful in training staff, supervising students, and assisting with care evaluation and quality improvement initiatives. Nurses in practice can contribute to both groups' understanding of the evolving clinical context.
The need for this kind of contextualization will be essential if we are to improve our efforts to stop public health threats like COVID-19. The coronavirus respects no boundaries as it invisibly travels between various social and economic contexts. To stop the disease in environments as diverse as congregate housing, prison systems, and elementary schools, we need places where practice, education, and research come together.
Perhaps the most important lesson we learned about such academic-practice partnerships in our research is that their success depends on authentically collaborative relationships with the populations they serve. This is even more essential in the case of COVID-19, since the disease has only inflamed the already painful wounds of racial and economic inequality. It is critical that the perspectives of all populations likely to be affected by academic-practice partnerships are taken into account.
Nurses can provide that all-important bridge between the perspectives of providers and the populations they serve. Our status as the nation's most trusted profession makes us naturals for the role. However, our professional expertise is just as important. Nurses' familiarity with control of infectious diseases, clinical care, patients' diverse needs, and experience addressing them through advocacy and education will also help us fight this pandemic.
Another important asset of the nursing profession is our presence in so many different care settings outside the clinic. At the moment, K-12 schools are "Exhibit A". Every community in the country is worried about how to handle school this fall. School nurses in every community are qualified to help answer those questions. But they can do it most effectively in the context of partnerships where they can connect with other disciplines and organizations in the community.
Of course, many nurses are probably reading this and thinking, "We don't have time to organize a whole new structure. We have to act now!" Unfortunately, we agree — many nurses need to act as if the coalitions we wish we could see already exist. At the same time, we would observe that this pandemic is changing everything, including the relationships between care providers and their communities. As new ways of addressing population health are devised out of necessity, nurses should be taking their rightful place at the table.
"Is anybody actually in charge here?" Too often in 2020 the answer has been, "no". But if nurses take this opportunity to form the right kind of partnerships with the patients and communities we serve, perhaps by the time this pandemic is over we will be able to say, "yes".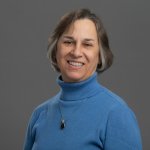 Susan Swider, PhD, APHN-BC, FAAN is a professor in the Department of Community, Systems and Mental Health Nursing at Rush University, Chicago.