Nurse Leaders Report High Job Satisfaction
Increasing the number of nurse leaders offers myriad benefits to a country with a health care system in transition and a population that is aging. Now, a survey from the American Organization of Nurse Executives finds that nurses in leadership positions find their jobs highly rewarding.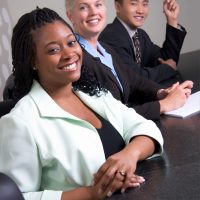 According to the online study, which was conducted this year, 8 in 10 nurse leaders are very or somewhat satisfied with their jobs and nearly half say they stay in their jobs because they find joy or meaning in their work. Chief nursing officers report the highest levels of job satisfaction, and professors and deans the lowest.
The survey, which asks about salaries, compensation, and job satisfaction, also finds that nurse leaders tend to be highly satisfied with their relationships with co-workers. Most (72 percent) report being generally satisfied with their benefits. Slightly fewer (59 percent) report satisfaction with their salaries.
Two thirds (66 percent) of respondents say they were eligible for incentives or bonus awards, and nearly as many (61 percent) received an incentive or bonus last year.