A Note of Appreciation From Campaign Headquarters
While National Nurses Week, May 6-12, is an invitation to the public to thank a nurse, it also gives us nurses a chance to understand what we as a force, all 3.4 million of us, mean to the nation's health.
As many of you know, the two of us who proudly lead the Future of Nursing: Campaign for Action are nurses. We knew at the start of our careers that being a nurse was special, and followed different paths to end up together on this national effort with you to elevate our field to reach its potential.
Sue Hassmiller was inspired by her mother, who was also a nurse, to appreciate a field that offers so many options and opportunities and so much healing to those whom we support.
Susan Reinhard saw first-hand how much a nurse's action means to people, moving into policy when she realized that the services someone could receive depended on forces far outside one person's control.
In nurses, and as nurses, we both see a wealth of wisdom and strength that we want to honor this week and always, and tap into for everyone's good. Now each of us works with an organization dedicated in complementary ways to the cause of making sure America's nursing workforce will lead the way to building healthier communities.
What has guided us thus far, of course, are the recommendations of the Institute of Medicine, which in 2010 set for us a path we continue to follow on steps to take to match the country's growing health needs.
National Nurses Week gives us a chance to look at what lies ahead, and it's big: The Culture of Health, which the Campaign has been integrating into our work for the past year, might seem new. In many ways, though, this national movement to build healthier communities simply gives us a new vocabulary for what we have long done. A Culture of Health puts well-being at the center of all aspects of life—and that's the mindset nurses have, too. A Culture of Health has people from all walks of life working together with good health as a goal. That's you, too, if you think of your own work, whether it is in schools, workplaces, homes, businesses, community meeting places, hospitals, or other spaces: You are expert at understanding the value others bring, and being the catalyst who makes good things happen.
America has a tremendous asset in its nurses, and we are so proud to be a part of such a force. You know, and we know, how vital you are to good health and more. Here's hoping you get all the gratitude and acknowledgment you deserve this week and always from friends, neighbors, and all those you help.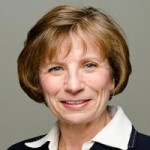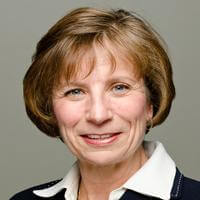 Hassmiller  is the senior adviser for nursing at the Robert Wood Johnson Foundation, and the director of the Future of Nursing: Campaign for Action.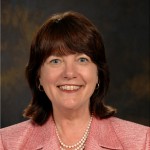 Reinhard is senior vice president and director, AARP Public Policy Institute, and chief strategist, Center to Champion Nursing in America, which runs the Campaign.
This post was written for Nurses Week 2016.