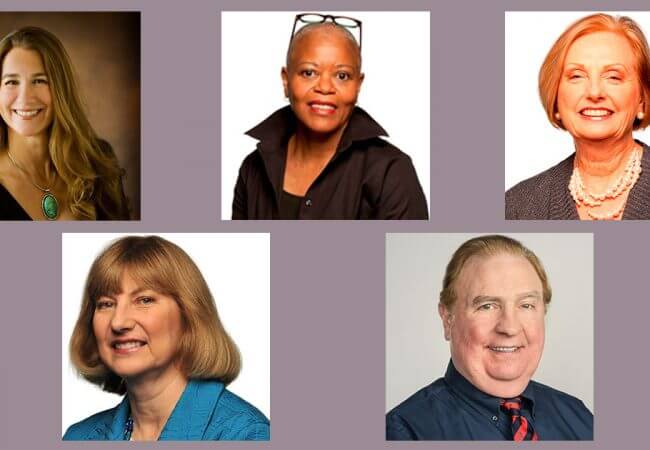 The Mentoring Door Goes Both Ways—Open It
Danielle Howa Pendergrass, DNP, APRN, WHNP-BC, gets reflective this time of year as graduation ceremonies bloom on college lawns across the country. Reflective, and glad: As she celebrates tomorrow's nurses, Pendergrass says, what comes to mind especially is the importance of mentoring.
The Institute of Medicine's Future of Nursing report had much to say about mentoring, including this: "No one can build the capabilities of an exceptional and effective nurse like another exceptional and effective nurse." Mentoring is good for the mentor, too, honing his or her leadership skills.
Take it from five nurses: Support delivered regularly and over time can have an enormous influence. (The IOM report also points out that Facebook and chat rooms make it even easier today to lend a hand and an ear).
Pendergrass: At the Clinic and a Soccer Field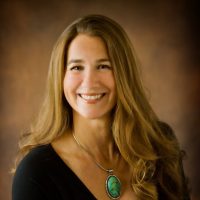 Pendergrass sees her mentor as a "fairy godmother who continues to shower me with insight and opportunity," and wants to spread the magic of nurturing the potential in others: "Privileged as I am to have been given the gift of mentorship, it seems natural to give in return."
Pendergrass points to Kourtney Herrera, a student of hers who as a registered nurse decided to pursue her bachelor's in nursing. Pendergrass offered Herrera her office as a clinical site and soon a mentoring relationship was flourishing. It wasn't confined to class and clinic: While watching a soccer game, each with a child playing, Pendergrass encouraged Herrera to follow her dream of being a nurse practitioner. Herrera did.
"I feel honored that I had the opportunity to mentor her throughout her nursing education and look forward to many years working together in this beautiful career," Pendergrass says.
Like Pendergrass, a number of nurses at AARP—home of the Center to Champion Nursing in America, which coordinates the Campaign for Action—turn reflective when thinking of mentors.
Flowers: "My Champion"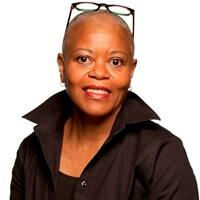 "Invaluable" is what Lynda Flowers, JD, MSN, RN, calls the adviser at the University of Wisconsin-Milwaukee who mentored her throughout her undergraduate nursing years, citing him as a big reason for her successful experience. Flowers, today a senior policy adviser at the AARP Public Policy Institute, says, "He encouraged me almost every day, met with my professors so that he could provide useful counsel, advised me on what courses to take and which professors were best.
"Jim Johnstone will forever be my champion."
Brassard: Aim High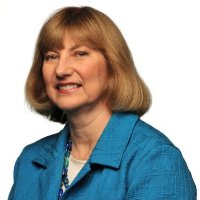 An out-of-print book led Andrea Brassard, PhD, FNP-BC, FAANP, to her mentor. In fact, the book led her to Columbia, so determined was Brassard to have the tutelage of the book's author. Brassard, who is now senior strategic policy adviser at the Center to Champion Nursing in America, says that as a home care nurse she came across "Home Care Controversy: Too Little, Too Late, Too Costly." Author Mary O'Neil Mundinger, DrPh, by that time was also dean of the Columbia University School of Nursing. Because of Brassard's persistence, Mundinger soon was Brassard's mentor too.
Brassard urges others to do as she did—find someone who can lend lessons and support. "The best advice I give to doctoral students is to research the faculty. You have a lot of choices, find faculty who are experts in health care areas that match your passions." Brassard was privileged as well to be mentored by Kristine Gebbie, DrPH, RN, who at the time directed Columbia's health policy and nursing doctoral program.
Polansky: Up, Down, and Sideways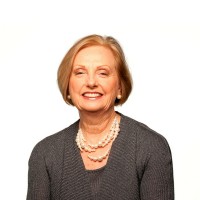 Mention mentoring to Pat Polansky, RN, MS, and she responds with the Pygmalion Effect. That's the situation in which people excel when their higher-ups hold high expectations. Having a part in someone's growth and development is "amazing and rewarding," says Polansky, director of program development and implementation at the Center to Champion Nursing in America. Mentoring can be "upward, downward, or sideways," she observes, which is why it's rewarding: You learn from others, they learn from you, no matter which way the mentoring goes.
Because having someone believe in you brings out the best in you, Polansky makes a point of finding one person to mentor each year. ("That is the one New Year's resolution I keep.")
Lind: Mentor "Maintained an Air of Calm"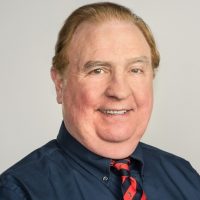 Some people are mentors just by being themselves. This was true for Keith Lind, JD, MS, BSN, who found a mentor in the cool, calm, and efficient Rudi. While in nursing school at the University of Michigan, Lind worked as a new tech in the University Hospital burn unit; Rudi was the evening charge nurse. Lind was not deterred by the fact that the school did not offer formal mentoring, though he says, "As a guy in nursing school, I found it a little awkward to seek out a mentor among the then all-female faculty." He gravitated to Rudi. The burn unit could be "a high-pressure environment," says Lind, now a senior policy adviser at AARP's Public Policy Institute, and Rudi was always very matter-of fact and maintained an air of calm. "I appreciated his quiet observations that were not necessarily offered as advice and never felt 'teachy.' Over the many years that I continued to practice nursing, mostly in ICUs, I often thought of Rudi as a mentor, even though I don't think he intended to act like one."
Graduation Caps and Gratitude
As nurses she mentored in every stage of their education graduate, Pendergrass is filled with gratitude:  "Because I was given the gift of mentorship, I was able to pass that gift along to them.
"You are never too young or too far along in your career to seek a mentor or be a mentor. Give the gift of mentorship to yourself and others."