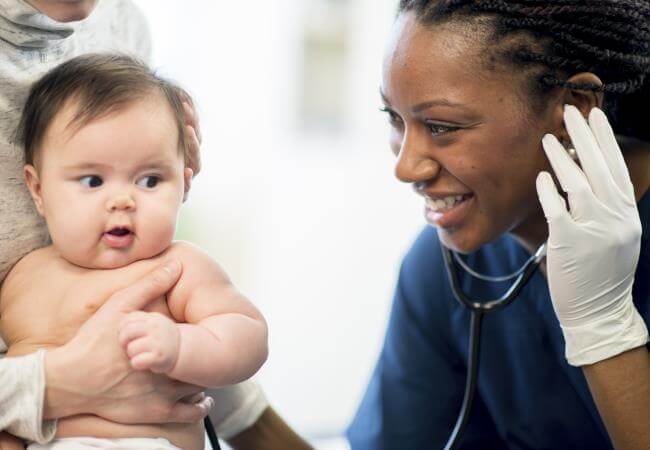 Looking at Childhood Poverty Through a Nursing Lens at AAN Conference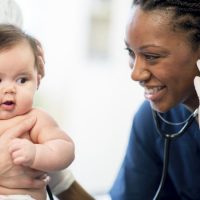 Childhood poverty – the lack of regular meals, clean water, fresh air and safe housing – has profound, lifelong effects on health. Adults who grew up poor are more likely to have unmanaged diseases, to be obese, to smoke and to be hospitalized.  They are also likely to remain poor.
"Childhood poverty is a public health crisis," Sylvia Trent-Adams, PhD, RN, Deputy Surgeon General and Chief Nurse Officer of the U.S. Public Health Service Commissioned Corps told 1,000 attendees at  the American Academy of Nursing's annual policy conference.
As U.S. health leaders seek to address the root causes of ill health, their attention is turning to childhood poverty and related adverse childhood experiences.  Nearly 12 million children—16 percent of U.S. children—are poor, and the percentage is much higher for minority children. The stress of poverty, exposure to violence and lack of consistent health care are some pathways by which poverty causes illness.
Fortunately, poverty can be fixed, said panelist Charlie Homer, MD, Deputy Assistant Secretary for Human Services Policy in the U.S. Department of Health and Human Services.  Already, federal tax credits and food stamp programs prevent child poverty from being twice its current level, he said. "We actually have the capability to address poverty directly."
The current administration is piloting integrated services for parents and children in high poverty communities.  High quality early childhood education, housing, employment and community engagement are some ingredients of these programs.
In reporting for a forthcoming issue of Charting Nursing's Future, I've learned that nurses are at the forefront of many initiatives that are strengthening economically challenged families at the start of life.  Their efforts encompass pregnancy, birth, breastfeeding and parenting support, and they deliver these services in the home, day-care centers and other community-based settings.  Nurses' whole person perspective, said Trent-Adams, makes them comfortable in these spaces.
Fellow panelist Sandee McClowry, RN, PhD, FAAN, professor of counseling psychology at New York University, pointed out that when parents and teachers deeply care about children, it protects them from the stressors of poverty.  Teachers, school nurses and counselors play a special role in nurturing and support children with challenging backgrounds.
"Nurses have always been concerned about childhood poverty," she said. "But we can do a much better job of working together…so that we reach more into the community, and other environments where children are."
Rachel Brand is a senior writer for the Robert Wood Johnson Foundation's Charting Nursing's Future policy newsletter.