Lighting the Way for the Homeless during COVID-19
The World Health Organization has designated 2020 as the "Year of the Nurse and Midwife," in honor of the 200th anniversary of the birth of Florence Nightingale. A true pioneer in healthcare, Florence Nightingale's invaluable contribution to our modern healthcare practices is rarely adequately acknowledged. Her "cutting-edge book, Notes on Nursing: What It Is and What It Is Not, was published in 1860 and gave the world a handbook for taking care of the sick and a blueprint for running a healthcare system." According to PubMed-NCBI, she brought hand washing and other basic cleanliness practices (including scrubbing all surfaces) to the frontlines of the Crimean War, effectively reducing the mortality rate from 40 percent to two percent. Every year we celebrate International Nursing Day in honor of Florence Nightingale, who was born on May 12, 1820.
Florence Nightingale was also a trendsetter in the realm of women's right to work. When she became a nurse there were very few opportunities for women, except as wives and mothers. In 1854, Nightingale went to work as a nurse in Scutari, near Constantinople (now Istanbul), finding conditions that were filthy. Most soldiers died from infection and disease rather than the battle injuries themselves. Although the doctors didn't want to listen to this mere woman and her unorthodox ideas, Nightingale persisted, and she and her nurses improved the medical and sanitary arrangements on the front, including setting up food kitchens with fresh un-infested food, and washing linen and clothes to rid them of lice.
As nurses, we who are on the frontlines of the COVID-19 crisis are well aware that Florence Nightingale's legacy of hygiene and patient care remains a critical part of what we do every day. Never have nurses been so in demand or so invaluable for preserving our country's public health as during this pandemic. As Nightingale and her nurses worked so tirelessly to improve conditions for those soldiers, so too do the Illumination Foundation staff work ceaselessly on behalf of improving conditions for the homeless population.
As a nurse-founded and nurse-driven organization working to disrupt the cycle of homelessness, every day, our nurses, case managers, site workers, therapists, counselors, and so many others, work to provide safe shelter and care for individuals on the streets. Before the onset of COVID-19, 150,000 individuals experienced homelessness in California. With the onset of COVID-19, even more are affected. Due to underlying health issues prevalent in this population, homeless individuals are highly susceptible to COVID-19. Seniors are more vulnerable to this disease than any other age group, and homeless seniors even more so.
The fear and anxiety many of us have experienced from the current state of the virus is exacerbated even further in the fragile homeless population. They lack the resources to practice good hygiene and handwashing. With so many non-essential businesses and public spaces closed, places to practice basic hand-washing and other hygiene routines have suddenly disappeared for homeless individuals.
To address this problem, Illumination Foundation is providing a housing and healthcare solution that offers three levels of care during this crisis:
In hotel-type A, we identify, treat, and isolate those who are symptomatic and/or COVID-19 positive.
In hotel-type B, we house those who are asymptomatic for COVID-19, age 65+ and are also medically fragile.
In the Sprung tent model (dorm-style), we house those of any age who are asymptomatic for COVID-19 and not medically fragile.
This approach allows us to identify those homeless individuals who need isolation and 24-hour medical care. It also reduces the density within shelters, making hygiene and social distancing easier, and takes the burden off hospitals and the public health system. This process isn't easy, especially as many people want us to provide shelter—but not in their cities. The definition of nursing is "the profession or practice of providing care for the sick and infirm." Nowhere does the definition say that care is only provided for housed individuals.
Florence Nightingale was known as "The Lady with the Lamp" because she would visit soldiers at night, illuminated only by the light of a lantern. In 1860, she went on to support the establishment of St. Thomas' Hospital and the Nightingale Training School for Nurses in England. A tradition established by Nightingale, many nursing schools give out lantern pins at graduation as a symbol of commitment to the nursing profession. Illumination Foundation takes our name from Nightingale's example—tirelessly striving to provide a light for all those who are mired in the darkness of homelessness, during this crisis and always.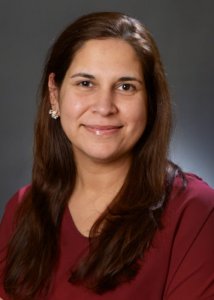 Pooja Bhalla, DNP, RN serves as Illumination Foundation's chief operating officer and has the overall responsibility for the program operations, developing and implementing policies and procedures that result in quality wrap around -services for homeless individuals and families. Dr. Bhalla is a graduate of Simmons College of Nursing. She received her Master's of Nursing  in Leadership, Health Policy and Nursing Administration and earned her Doctorate in Nursing Practice at Northeastern University in Boston, Massachusetts.
 Paul Leon, an AARP Purpose Prize winner for 2019-2020 and an AARP Well-Being Champion, launched the Illumination Foundation in 2007. Paul, who has developed innovative solutions to address homelessness in Orange County, California, serves as chief executive officer and president of the Illumination Foundation.