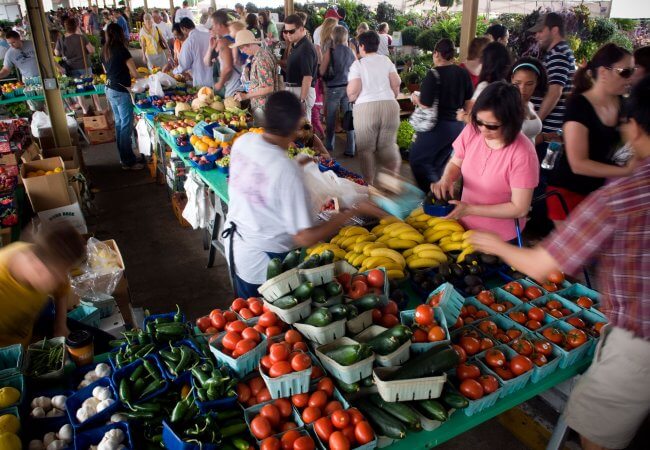 Join Culture of Health Prize-Winning Communities
Communities are making health a priority.
Since 2013, the Robert Wood Johnson Foundation (RWJF) has used its Culture of Health Prize to honor communities such as Brownsville, TX, Spartanburg County, SC, and The Bronx, NY that strive to make help families become healthier.
Now Accepting Applications
RWJF is now accepting applications for its 2020 Culture of Health Prize. The foundation wants to hear from communities that have placed a priority on health and are creating powerful partnerships and deep commitments to provide everyone, especially those facing the greatest challenges, with the opportunity to live the healthiest life possible.
An award of $25,000, plus recognition from RWJF,  will be given  to up to 10 winning communities that best show how organizations are working together to transform neighborhoods, schools, businesses, and more.
Read about communities recognized, and apply here by November 4 at 3 p.m. ET.
What Is the Culture of Health Prize?
This prize elevates the compelling stories of community members who are working together to transform their communities —so that the opportunity for better health flourishes for all.
It  recognizes whole communities, so applicants need to think beyond their own organization and initiative to what has been accomplished more broadly across the area.
Submissions representing the work of a single organization or initiative will not be considered.
Selection Criteria
 Applications will be judged based on:
Defining health in the broadest possible terms
Committing to sustainable system chances and policy oriented long-term solutions.
Creating conditions that give everyone a fair and just opportunity to reach their best possible health.
Harnessing the collective power of leaders, partners, and community members.
Securing and making the most of available resources.
Measuring and sharing progress and results.
Informational Webinar
RWJF will host an informational webinar on September 24. The webinar will cover the 2020 RWJF Culture of Health Prize Phase I Application, including the selection criteria and online application process.
What is a Culture of Health?
A Culture of Health recognizes that where we live—such as our access to affordable homes, quality schools, and reliable transportation—affects how long and how well we live.