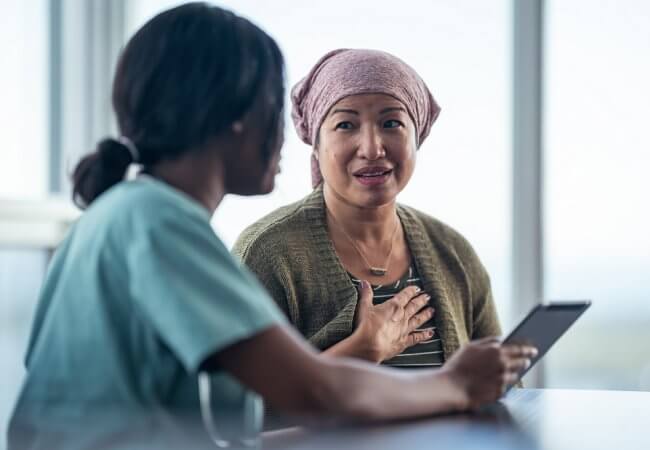 Campaign's Diversity and Inclusion Advisors on How Nurses Can Improve Health Equity
The nursing profession has enormous potential to help build a United States where all people have the opportunity to attain their full health potential, without social position or other socially determined circumstances standing in the way, which is how the Centers for Disease Control and Prevention defines health equity. Nurse.com asked members of the Future of Nursing: Campaign for Action's Equity, Diversity and Inclusion Steering Committee to talk about what role nurses can play, and they offered unique, yet complementary, responses. The Campaign is an initiative of AARP Foundation, AARP, and the Robert Wood Johnson Foundation.
Better data about patient outcomes and greater diversity among nurse leaders can powerfully combine to improve health equity. Adrianna Nava, PhD, MPA, RN, president of the National Association of Hispanic Nurses (NAHN) (NAHNNet.org), said that nurses should learn how to track data and use basic quality improvement tools, and get involved in unit or department level quality improvement programs. "As active participants in quality improvement initiatives with a focus on health equity," she explained, "we can get one step closer to closing racial/ethnic disparities in health care."
Inequity is entrenched in many aspects of life that impact health equity, according to Martha A. Dawson, DNP, RN, FACHE, president/CEO, National Black Nurses Association (NBNA.org) and associate professor of Nursing at University of Alabama at Birmingham. She explained that systemic and institutional laws and policies fuel wage inequity and act as barriers to promotions, housing, safe environments and more, including insurance coverage. Blaming the underserved for poor health outcomes, and unequal treatment and respect toward racial and ethnic populations, is common in practice settings. Dawson proposes a more diverse leadership who are supported "in providing critical feedback and direction versus just being at the table."
According to Eun-Ok Im, PhD, RN, FAAN, president of the Asian American Pacific Islander Nurses Association (AAPINA) (AAPINA.org), it is important to train and educate health care providers, including nurses, about cultural humility, respect, and competence. Language differences and stereotyping are two barriers Asian Americans face interacting with the health care system.