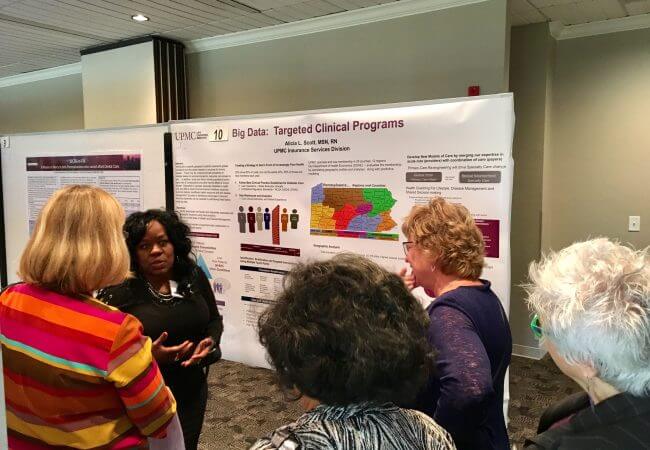 Good, busy year for the Nurse Diversity Council of Pennsylvania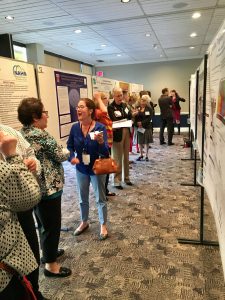 In Pittsburgh, Harrisburg, and Philadelphia, the Pennsylvania Action Coalition's Nurse Diversity Council (PA-NDC) has been busy bolstering the nursing workforce to reflect the diversity of the communities we serve!
The PA-NDC's mission is to increase diversity throughout healthcare and the nursing profession,  endeavoring to ensure that "all Americans have access to high-quality, patient-centered care in a health care system where nurses contribute as essential partners in achieving success." Members are driven by their conviction to advance healthcare for ALL in Pennsylvania, and guided by the Institute of Medicine's Future of Nursing report recommendations.
On October 20, the PA-NDC came together for "Pennsylvania's Healthcare Mosaic: Building a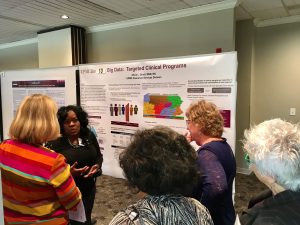 Culture of Health Equity" at Robert Morris University in Pittsburgh. The conference was a great success as we convened both national and local leaders who are transforming healthcare. We were proud to spotlight their work in creating more gracious, open, and culturally competent spaces, their innovations on the ground, and their dedication to the profession.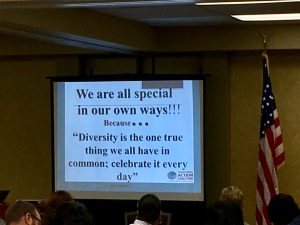 Throughout the year we have been highlighting a series of videos that the PA-NDC developed to showcase individual reflections on nursing and nurse-led care. The project can be found on the PA Action Coalition YouTube Channel and was announced through a Campaign for Action blog post.
On June 23, the PA Action Coalition partnered with the Johnson & Johnson Foundation to hold "The Promise of Nursing Gala" in Philadelphia, bringing together stakeholders from throughout the state. It was a memorable evening as we shared stories from the field and celebrated the hard work of Pennsylvania's nurses.
That event was memorable in another way too: The PA-NDC is thrilled to announce that funds raised from the gala are now available as undergraduate scholarships and faculty fellowships, through The Foundation of the National Student Nurses' Association, Inc. Students pursuing a Bachelor of Science in Nursing or BSN-completion degrees at nursing schools in Pennsylvania can apply here for scholarships, and registered nurses completing graduate degrees in preparation to become nursing faculty can apply for fellowships here.
We look forward to supporting nursing students and faculty from traditionally underrepresented backgrounds, as well as their commitment to expanding cultural competency in the field.
We have had an exciting year and know that our work is just getting started! Join us in continuing our momentum and changing the face of healthcare. Connect with us on Facebook or Twitter, or reach out to PaAction@nncc.us