Examples of Innovations to Build Healthy Communities
At the 3rd Annual Health Care Workforce Summit in September, representatives of a range of organizations across Massachusetts shared their innovative, expansive, and collaborative approaches to improve the health of their communities.
Common themes were the importance of partnerships beyond healthcare, community engagement, addressing the social determinants of health, and caring for people, not just patients. Panel presentation slides are available here.
FOCUS ON HEALTH EQUITY, RACIAL AND SOCIAL JUSTICE Everett Community Health Partnership
In Everett, a city outside Boston, a diverse multi-sector partnership is working together to examine community health in its totality. Groups from across the city have come together to examine cultural, racial, and economic inequality and how they can affect residents' health and well-being.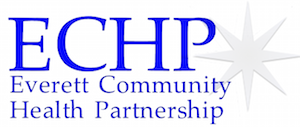 The Everett Community Health Partnership (ECHP) was awarded a "Culture of Health Prize" by the Robert Wood Johnson Foundation last year, which recognized "inspiring examples of communities that are weaving health into everything they do."
"We focus on health equity and racial and social justice because they are intertwined," says ECHP Director Kathleen O'Brien. "Safe, affordable housing, public safety, food access, mental health services in schools, and more quality jobs are all social determinants of health."
GROWING A PRIMARY CARE WORKFORCE
Greater Lawrence Family Health Center


The Greater Lawrence Family Health Center (GLFHC) has taken an innovative approach to a staffing challenge common in urban community health centers.
"In the early 1990s, when we had only eight primary care clinicians serving 3,000 people in a city of 75,000, we realized that traditional graduate medical training was not meeting the needs of underserved communities," explained Family Medicine Residency Program Director Wendy Brooks Barr, MD, MPH. "So we decided to grow our own primary care workforce." Today, the Center has more than 100 clinicians and 37 family medicine residents and serves more than 56,000 patients.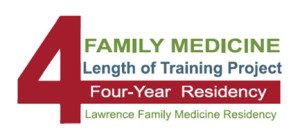 The mission of the Family Medicine Residency Program is to train family doctors for the Lawrence community, one of the poorest in the state. In addition to the full spectrum of community health training, the curriculum includes integrated Spanish language training to proficiency – not just medical language but total fluency so clinicians can speak with patients about all aspects of their lives.
"Cultural competency is not something you learn in a classroom," says Barr. "It's learned by immersion and experience, by living and working in a community."
"FOOT SOLDIERS" FOR HOMELESS VETERANS
Massachusetts Association of Public Health Nurses
Public health nurses may be best known for home care visits or for screenings in community settings. But over the past decade, the MA Association of Public Health Nurses (MAPHN) has also become known for its nurse-managed foot care clinics for homeless veterans.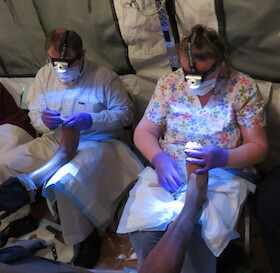 The MAPHN community works through the year to collect supplies needed for its largest clinic at the annual Stand Down, a one-day event that provides immediate comprehensive and coordinated services to veterans in Massachusetts.
This year more than 100 nurses and nursing students provided foot care to hundreds of veterans, reports Charlotte Stepanian, MSN, RN-BC, Past President of the MAPHN. In addition to providing foot care, MAPHN nurses partner with the Occupational Health Nurse Association to conduct health assessments and provide vaccinations to veterans.
HEALTH CARE REVIVAL
Mattapan Community Health Center
"As a community health center, we're not just committed to the health of our patients but to the health of everyone in our community," says Sharon Callender, RN, MPH, Coordinator of Family & Community Health Services at the Mattapan Community Health Center.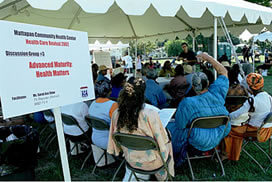 For 20 years, the MCHC has held a Health Care Revival, a faith-based, data-driven community initiative to address health disparities in Mattapan, a neighborhood of Boston. A day full of connections, education, and fun, the outdoor festival offers free health and dental screenings, information, and community conversations on health topics, such as hypertension or diabetes.
The Revival is the result of partnerships among diverse organizations — for example, a local community garden sharing information about access to healthy food. "It's vital that we leave our egos at the door to see what we can do together to improve the health of all people in our community," says Callender.
WHAT DO WE KNOW ABOUT RNs IN MASSACHUSETTS?
Health Professions Data Series, MA Department of Public Health
Data on the workforce characteristics of registered nurses licensed in Massachusetts is vital to identifying needs, allocating resources, monitoring trends, and planning for education and policy.

Julia Dyck, MPA/H, MA, Director of the Health Care Workforce Center, shared highlights of the 2014 Health Professions Data Series for Registered Nurses. Derived from an online survey of nearly 92,000 RNs, the series reports on demographics, employment characteristics, education, geographic distribution, and practice settings.
For more information about these initiatives and/or to be part of next year's Massachusetts Healthcare Workforce Summit, contact MAAC Project Director Patricia Crombie.