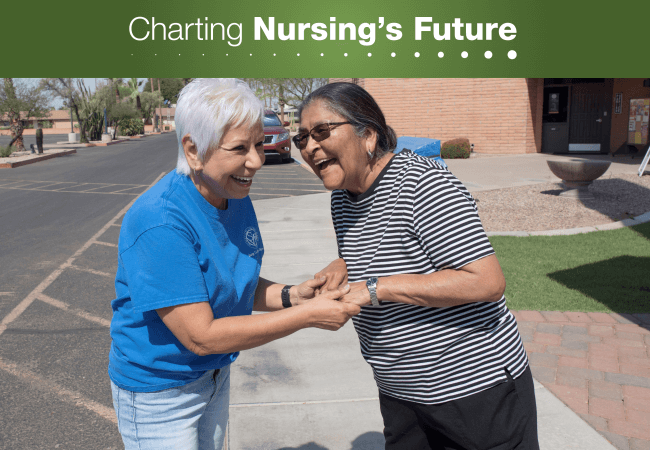 Encore Performance: Retired Nurses Find Fulfillment Through Volunteering
Charting Nursing's Future profiles four retired nurses who are staying active and continuing to contribute to their communities through volunteer work. Three are making sure that people with economic, social or emotional challenges gain access to the supports they need to build better lives. One is strengthening the institutions that nurtured her throughout her career. All are enriching their communities and finding continued satisfaction in remaining vital to the well-being of others.
Researchers project that by the end of this decade, more than 70,000 RNs will be entering retirement each year. Many will adopt new roles that build on their strengths as nurses. As our profiles suggest, whether practicing or retired, nurses have much to contribute to building a Culture of Health.