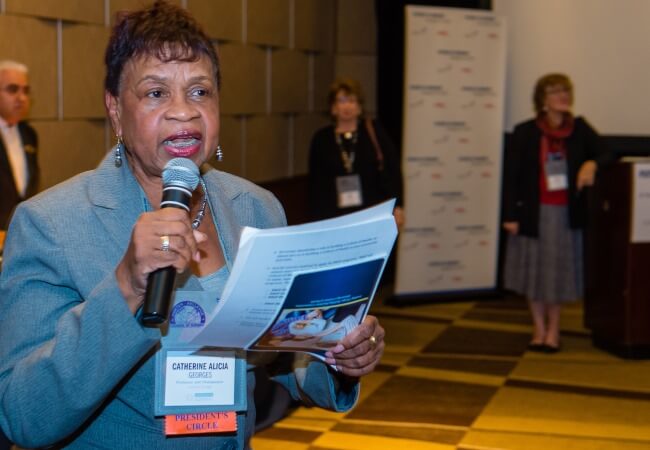 EdD, RN, FAAN…and Now President-Elect of AARP's Board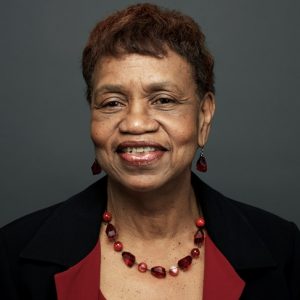 The Future of Nursing: Campaign for Action has many friends on the AARP board of directors, of course, given that the effort to improve America's health through nursing is an initiative of AARP Foundation, AARP, and the Robert Wood Johnson Foundation. But the Campaign is especially gratified to know that Catherine Alicia Georges, EdD, RN, FAAN, has just been announced as president-elect of AARP's board.
Georges, professor and chair of the Department of Nursing at Lehman College and the Graduate Center of the City University of New York, has long been a member of AARP's all-volunteer board. She was impressive and forceful in talking about AARP's commitment to nursing when addressing the Institute of Medicine last year as it sought expert testimony on recent changes in nursing and health care.
"I am pleased to see Alicia taking on this role," said Susan C. Reinhard, PhD, RN, FAAN, senior vice president and director of the AARP Public Policy Institute and chief strategist of the Center to Champion Nursing in America.
"She is a long-time Campaign supporter and advocate for nursing, with a deep understanding of the role nurses can play in helping consumers and their families get and stay well. The Campaign appreciates her support and we look forward to our continued work together."
Georges, who is president of the National Black Nurses Foundation and was previously president of the National Black Nurses Association, summed up her feelings in one comment made last year at a reception of the American Academy of Nursing's  annual meeting:
"I'm proud that AARP has been a long-time, loyal advocate for expanding the role of nurses, to help magnify their leadership and versatility, and to help ensure that all Americans have a highly skilled nurse, when and where they need one."
Georges will begin her service as president in 2018. As president-elect, she provides leadership at key national meetings; she will also fill in for Eric Schneidewind, JD, who as the newly named president is the association's chief volunteer spokesman, when he is not available.