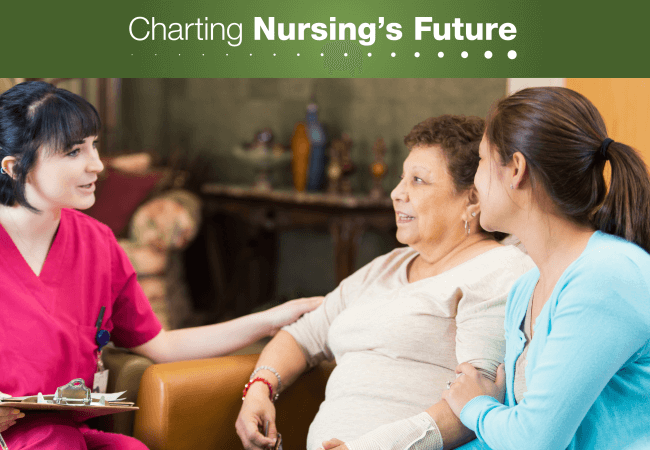 Don't Let Myths About HIPAA Get in the Way of Good Care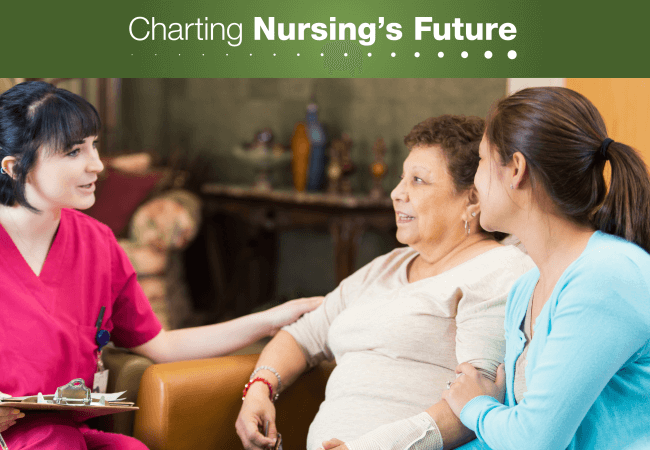 Approximately 40 million family caregivers assume responsibility for the health of loved ones. They bring patients to hospital emergency rooms, drive patients between providers and pharmacies, and oversee at-home care. In many cases, they manage complex medication regimens, change dressings, and care for medical devices, including feeding tubes, glucometers, and colostomy bags.
Yet all too often, caregivers are shut out of important conversations. This even happened to Carol Levine, director of the United Hospital Fund's Families and Health Care Project. She was explicitly told to remain in the waiting room when her sister was triaged in a New York City emergency department, even though her sister asked for her presence. "The nurse said, 'HIPAA does not allow that,'" Levine recalls, referring to the Health Insurance Portability and Accountability Act, a law designed to protect people's medical records and other health information. Fearful of jeopardizing her sister's care, Levine stayed put.
Excluding caregivers from conversations about family members' care can drive a wedge between patients' formal and informal health care teams and increase the potential for harmful mistakes. "Research has shown that as many as 70 percent of home-based patients experience medication errors," says Jane Barnsteiner, PhD, RN, FAAN, co-author of Person and Family Centered Care. She notes that patients today are often discharged within hours after complex surgeries such as hip replacements, with family members entrusted to oversee medication administration and wound care.
"When family members have a question at two in the morning, it is imperative that they have access to information," she says. "Research has also shown that when people have access to health information, it improves their adherence to their treatment regimen."
How an Overabundance of Caution Tainted HIPAA
When HIPAA was passed in 1996, it was intended to protect the confidentiality of health care records in the digital age. "It was never meant to prevent people or their loved ones from having access to their health information," Barnsteiner says. However, because the law includes penalties for the inappropriate disclosure of medical information, some risk managers adopted—and taught—what Barnsteiner calls an "overly conservative" interpretation of HIPAA. As a result, Barnsteiner says, some health care providers—including many nurses—are afraid to share relevant health care information with patients' friends and family members.
The truth is that HIPAA allows health care providers to share information about a patient's condition and treatment with any person who is involved in a patient's care or pays for care, as long as the patient does not object.
HIPAA Myths vs. Reality
Myth: Under HIPAA, nurses cannot share information with family caregivers over the phone.
Reality: Nurses can update family members and friends over the phone, in person, and in writing, provided the patient does not object. Patients have a right to decide who can and cannot have access to their information; a patient with an abusive spouse or child, for instance, may not want any information shared with that family member.
Pro Tip: While establishing the nurse-patient relationship, identify all important caregivers. Don't make any assumptions. "Ask who knows the most about the patient's condition and who will be helping out at home," Levine says. "Then ask, 'Is there anyone else who you think it would be important for us to talk to?'"
Myth: If an unconscious or cognitively challenged patient has not officially identified a caregiver, health care professionals cannot reveal the details of the patient's treatment plan with concerned family and friends.
Reality: Ideally, all patients will have identified a health care proxy to make decisions on their behalf in such circumstances. If a patient does not have a health care proxy, HIPAA allows health care providers to use their best professional judgement in determining which details to share with which caregivers. Any information that is necessary for the patient's ongoing care can be shared with involved caregivers.
Pro Tip: Enlist concerned family members and friends as partners in care. They may be able to tell you essential information about your patient's health, lifestyle and personal preferences.
Myth: If a patient asks you to keep the details of her treatment plan secret, you're obligated to respect her wishes.
Reality: Under HIPAA, you cannot share information with someone if the patient objects. However, that does not mean you should let the conversation drop. Some patients want to keep information from friends and family members because they don't want to burden their loved ones. In such cases, not sharing important information could increase familial stress and lead to poor health outcomes.
Pro Tip: Respect your patient's right to self-determination while emphasizing the importance of continuity of care. Try saying something like, "I understand you don't want everybody knowing your business, but your daughter is going to be helping you at home, so she really needs to know how to change this bandage. Can we share that information with her?"
With care and consideration, you can uphold your patients' right to privacy while sharing essential information with family caregivers.
Myth: HIPAA requires patients to give permission in writing before health care providers can share information with caregivers.
Reality: HIPAA does not require written consent before health care providers can share information with caregivers; however, some state laws and institutional policies and procedures may. Fortunately, in 37 states, plus the District of Columbia, Puerto Rico, and the U.S. Virgin Islands, consumers have (or will soon have) a new resource at their disposal: The Caregiver Advise, Record, Enable (CARE) Act. This legislation requires hospitals to record caregiver names in the medical record if the patient has opted to designate a family caregiver. In addition, the Act requires hospitals to inform caregivers of their loved ones' planned discharge from the hospital, and teach caregivers how to perform any medical tasks they will be handling at home To see if your state has passed the CARE Act, click here.
Consumer Tip: Ask your loved ones to sign a HIPAA waiver that will allow you access to their health information. (You can ask one of their health care providers for a waiver form or download one here.)  Make multiple copies. Give one to each of your loved ones' health care providers and keep one in a secure location.
For more examples of appropriate information sharing between nurses and caregivers, visit this Health and Human Services webpage. For comprehensive information on HIPAA, visit the HIPAA Journal website.