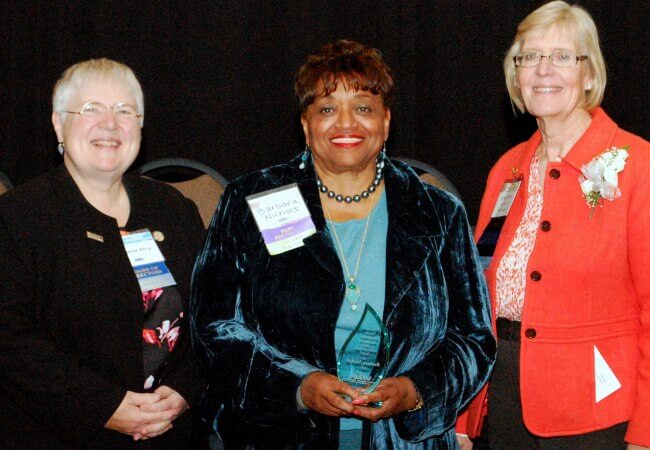 Campaign Adviser Awarded 2016 Political Nurse Award in Wisconsin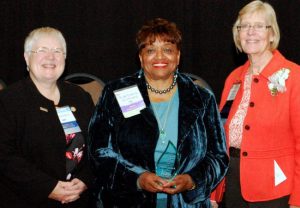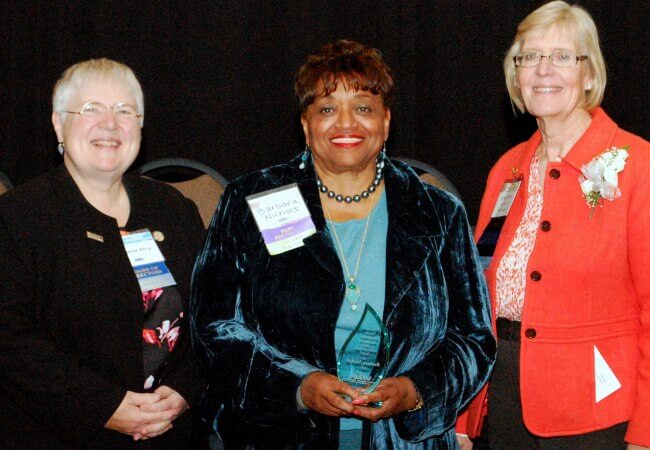 The Wisconsin Nurses Association (WNA) this year awarded its Political Nurse Award to Barbara Nichols, DnSc.(Hon), MS, RN. But that wasn't enough to fully recognize Nichols' many actions over the years: That's why WNA changed the very name of the 27-year-old award to the Barbara Nichols Nurse Advocate Award. WNA in October presented the award to Nichols, a diversity consultant to the Future of Nursing: Campaign for Action, hailing her as an influencer and advocate of policies good for nurses and all those they care for.
Said Linda Gobis, RN, MN, JD, and president of WNA, "The policy and advocacy work undertaken by Barbara Nichols has supported the adoption of municipal, state, national, and international initiatives related to nursing education, practice, regulation and the health of the public."
Photo courtesy of Stephen E. Berry. From left to right: WNA Treasurer Cathy Berry, Nichols, and Gobis.