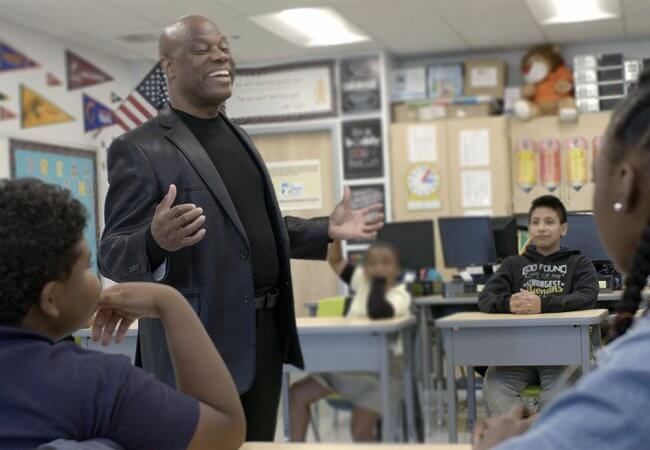 Apply by March 31: AARP Purpose Prize® Awards 50+ Change Makers with Funds to Fuel Work
Last year, when AARP awarded its $50,000 Purpose Prize® to five people over the age of 50 who are making a difference, a nurse was on that list. Paul Leon, RN, who has developed innovative solutions to address homelessness in Orange County, is a reminder of how nurses' service, creativity, and innovative solutions extend far beyond hospital walls and other traditional settings.
Now, AARP is taking applications for its 2020 Purpose Prize ®, looking for non-profit founders doing extraordinary things by tapping their life experience to make a better future for people of any age.
Winners receive $50,000 for their organization and a year of support from AARP to help grow their   impact. Additional Purpose Prize fellows will be recognized for their work using their life experience to build a better future for us all.
"The AARP Purpose Prize is all about a new story of aging — focusing on experience and innovation and the idea that our aging population is an untapped resource full of possibilities," said AARP CEO Jo Ann Jenkins. "AARP Purpose Prize winners and nominees are role models. They are makers and doers who are out there creating new solutions that make the world a better place for people of all ages."
Read more about how Leon's Illumination Foundation has helped more than 50,000 individuals obtain housing, health care, and educational services, plus learn about four others who received last year's Purpose Prize ®.
Read more about applying here, including rules and frequently asked questions.