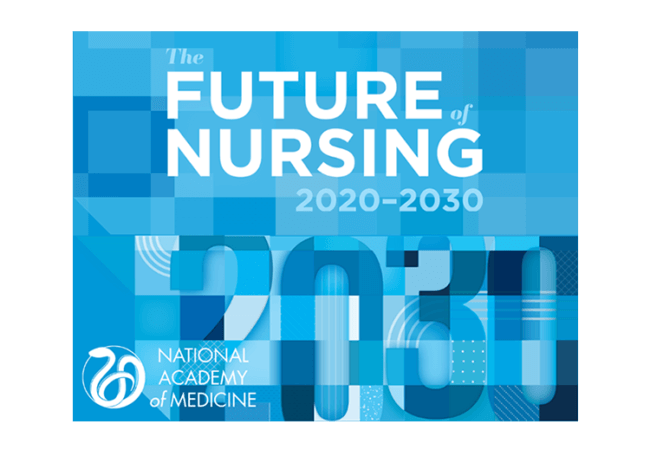 Advancing Health Equity in the Era of COVID-19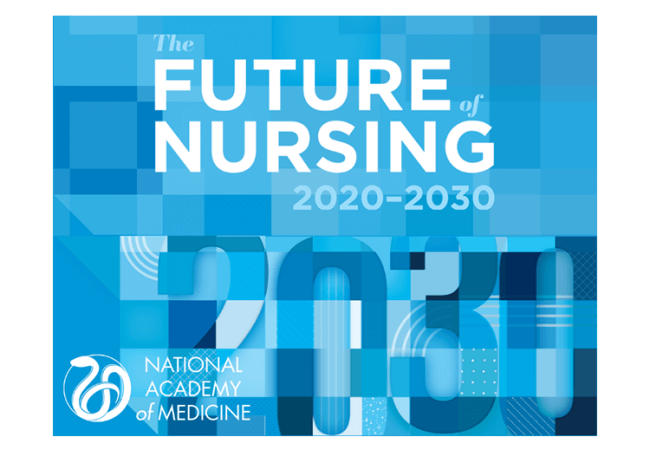 When the National Academy of Medicine (NAM) announced its forthcoming report on the Future of Nursing 2020-2030 last year, the study committee's task was clear: to chart a path for the profession that would contribute to improving the population's health and reduce health disparities. Those goals remain, but in response to the COVID-19 pandemic, the study committee expanded its task to account for newly emerging evidence related to the pandemic and the role of nurses in responding to the crisis.
Although the NAM hasn't publicly shared the committee members' deliberations, it seems likely they have been considering:
How has the pandemic affected nurses on the front lines?
How have nurses responded?
What has the pandemic revealed about nursing's preparation?
As acute-care facilities remain locked in battle with a deadly infectious disease, does the committee's focus on the social determinants of health remain relevant?
These were among the questions animating an online event the NAM hosted Thursday to update the public, and the answer to the last of them was a resounding, Yes!
"You can't set up testing at a drive-up location when people don't have cars. You can't require people to sign up for testing online when they don't have computers. You can't require them to have a referral from a primary care provider when they don't have one," said Lisa A. Cooper, MD, MPH, FACP, the first of three panelists to speak during the event. Cooper, a professor at Johns Hopkins University and director of the Johns Hopkins Center for Health Equity, made clear that addressing long-standing health inequities will be integral to getting a grip on the pandemic, which has had a disproportionate impact on people from racial and ethnic minority groups. "You're seeing now, more than ever, that failure to protect the most vulnerable groups in our society not only harms them, but it harms the rest of our society," she said.
The other panelists were equally blunt. "COVID-19 is a public health disaster," said Kristine Qureshi, PhD, RN, FAAN, associate dean for research and global health nursing at the University of Hawaii at Manoa. She applauded nurses for adapting to serve in a wide variety of roles during the pandemic, and she shared lessons learned in the last few months that point to fertile ground for nursing educators. She said the pandemic has revealed a need for undergraduate and continuing nursing education in epidemiology, all-hazards disaster preparedness, and the challenges of implementing infection control in community settings. "In the United States, nurses are used to having everything they need when they need it," she observed. "That has not been the case with COVID-19."
The final panelist, Frank Baez, RN, BS, a cardiovascular intensive care unit staff nurse who served on a COVID-19 unit at NYU Langone Health in New York City, echoed several of Qureshi's points. He described the challenges of working in an environment where supplies were limited and called for greater emphasis in nursing school on crisis standards of care.
Despite these gaps in their preparation, Baez and his colleagues adapted quickly to the demands of the novel disease, he said, learning to deliver treatments such as extracorporeal membrane oxygenation and continuous renal replacement therapy to keep patients alive and holding their hands as life slipped away. "During our patients' darkest hour, we were the light," he said while describing nurses' roles as surrogate family members to patients in isolation. He called the experience a powerful symbol of nurses' healing power but acknowledged its toll on everyone's mental health. He spoke movingly about the uncertainty he and his colleagues faced at the start of the pandemic and their fear that they might expose their families to the coronavirus. As nurses, he said, "we always put our patients first, but during this pandemic, we had to think of ourselves."
The issue of building trust—between nurses and their employers and between health systems, nurses, patients, and communities—emerged during the question and answer period that followed. Cooper emphasized that trust comes about by building relationships. "I use a mnemonic, RELATE," she said. "R for respect, E for empathize, L for listen, A for question your assumptions, T for talk about things beyond the medical problem, and E for engage the person in decision-making related to their care. I think people are very forgiving of health professionals once they know you care about them as individuals and are doing the very best you can on their behalf."
Qureshi suggested health systems can build trust by getting nurses into the community—for health fairs and screenings—before patients come knocking on their doors. She evoked the example of Lillian Wald, who pioneered community health nursing a century ago, and the legacy of Florence Nightingale, who first made her mark caring for soldiers during the Crimean War—a no less disastrous environment that informed her efforts to transform nursing practice. "It's time to remember our roots and continue to cultivate nursing capacity in pandemic prevention, preparedness, and response," Qureshi concluded.
At the end of the presentation, moderator Susan Hassmiller, PhD, RN, FAAN, the NAM's senior scholar in residence and senior advisor to the president on nursing, expressed her delight at hearing these echoes of Nightingale's insights. The Future of Nursing 2020-2030 report, which is being underwritten by the Robert Wood Johnson Foundation and was initially planned for release in December 2020, will be published this spring.
Do you have observations to share about working on the front lines during the COVID-19 crisis? The NAM study committee continues to welcome your input. Individuals may contribute to the conversation by emailing futureofnursing2030@nas.edu.