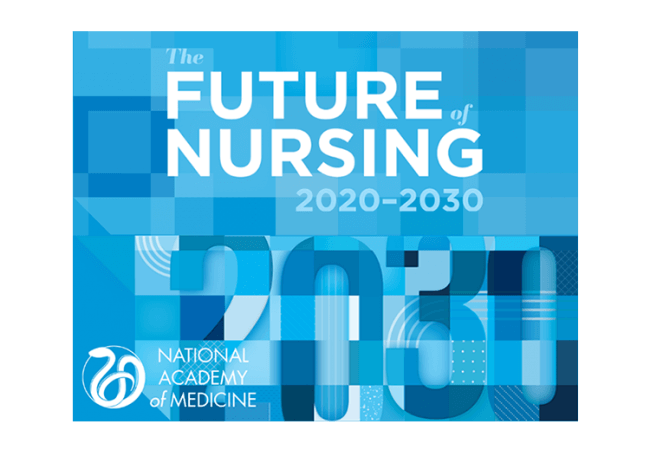 Future of Nursing 2020-2030 Report Delayed Until Spring 2021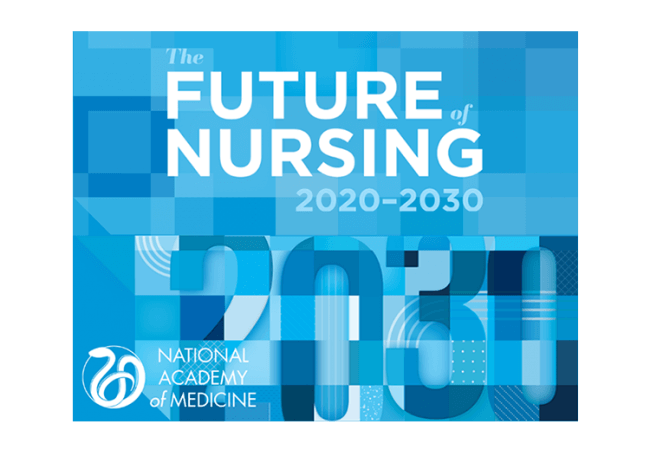 The National Academy of Medicine (NAM) has announced a delay in the release of its second future of nursing report to the spring of 2021. The shift comes after the NAM updated the report's statement of task to consider newly emerging evidence related to the COVID-19 global pandemic and include recommendations regarding the role of nurses in responding to the crisis.
Initially planned for release in December 2020, the report, Future of Nursing 2020-2030, supported by the Robert Wood Johnson Foundation, has now been expanded to include the dramatically changed context and rapidly deployed changes in clinical care, nurse education, nursing leadership, and nursing-community partnerships as a result of the pandemic. This content is in addition to the anticipated report recommendations that chart a path for the nursing profession to give everyone a fair and just opportunity for health, reduce health inequities, and improve the health and well-being of the U.S. population in the 21st century.
In addition, the NAM study committee will consider the current state of science and technology to inform its assessment of the capacity of the profession to meet the anticipated health and social care demands from 2020 to 2030.
The committee is also seeking feedback, experiences and input from those working in the field of nursing during the COVID-19 crisis. Individuals are invited to contribute to the conversation by emailing futureofnursing2030@nas.edu.
As part of its charge, the committee is examining lessons learned from the Future of Nursing: Campaign for Action, which grew out of an earlier report by the then-named Institute of Medicine, The Future of Nursing: Leading Change, Advancing Health. Also supported by RWJF, this 2010 report spurred the transformation of the nursing profession and remains a mainstay today in nursing education, as well as a most downloaded IOM report. It stated that nurses' roles, responsibilities, and education should change significantly to meet the increased demand for care that will be created by healthcare reform and to advance improvements in America's increasingly complex health system.
As part of the Campaign's work since the release of the first report, nursing has undergone transformations that include improved laws that have led to better access for more people to health care; a more highly educated nursing workforce; growth in the number of nurses in leadership roles; and growing diversity in nursing.
The Campaign will continue to provide updates about the Future of Nursing 2020-2030 report as more information becomes available.