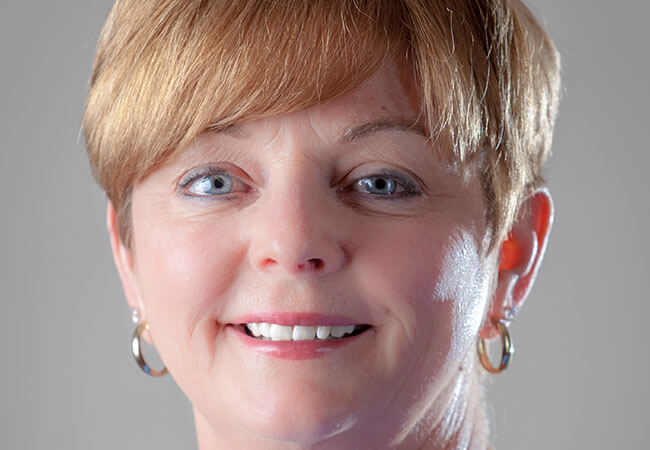 She Opened the First Nurse-Led Care Practice in West Virginia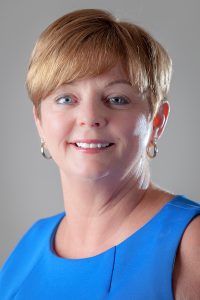 This is the 12th in a series of profiles of Campaign leaders talking about their connections to the nursing or health care profession and their interests in healthier communities.
Laure Marino, DNP, APRN, is an assistant professor of nursing at West Virginia University School of Nursing. A board-certified family and geriatric nurse practitioner, Marino has maintained a practice in Charleston since 1997, having opened the first nurse-led, reverse-integrated —meaning primary care services are placed in a behavioral health setting—care practice in West Virginia.
She is part of the Campaign Outreach Advocates for a Culture of Health, or COACH program.
Why did you decide to become a nurse?  
I don't even remember "deciding"; it's the only career I ever envisioned. My mom is a nurse, her sisters—who I grew up around—are nurses. I don't recall considering any other career.
Can you describe your philosophical evolution from making that decision to where you are today?
My philosophy has not wavered. I entered nursing to make a difference and to walk with people through their health events. This is still what drives my nursing practice today—to meet people where they are and help them achieve their greatest health. My lens is broader now;  "patients" now includes families, communities, and health care systems.
Of all that you have accomplished, what are you most proud of?  
I'm proudest of the deep, abiding relationships I have developed with my patients over the years. It is a high honor and privilege to be invited to walk along with people, to share their ups and downs, to be allowed to experience their most intimate, challenging and joyful times. These are not one-sided relationships. I don't do all the "lifting up." Sure, I may hold a certain skillset or information that can benefit my patients, but it's the working together and reaching mutual goals that lift me up.
If you could change the profession in any one way, what would you change and why? 
I would change how nurses see themselves and their role in health care. We are vital, valuable contributors to the health care team. Many nurses are bitter and angry, no doubt burned-out from the demands of an intense profession. But that makes them lose their effectiveness in delivering appropriate care, and their ability to feel hopeful and joyful about our profession. If we recognize that our role is essential, that our opinions matter, we become change agents to improve things that need to be attended to.
What is the most important action that nurses can take to lead the way to improve health and health care in America? 
Do something!!! Find your voice! Influence policy! Speak up and out! Be a patient advocate and be a profession advocate.  Don't wait around for someone else to protect your scope of practice or your patient's access to care. Learn to take your brilliant ideas for better health from idea to action. Sign up for a committee, contact a legislator, write an op-ed. Recognize the power that nursing holds to influence and impact change.
What role do you see for yourself in building a healthier America? 
I'm working primarily in nursing education now, influencing the next generation of nurse clinicians. America will be healthier when these clinicians can do what nurses do best- deliver health prevention and promotion. I want to impress upon new clinicians of their vital role in shifting the emphasis of care from treatment of disease to the prevention of disease. Nurses have always known this but we too get sidetracked when our health care delivery system is so disease oriented.
I'm interested in community work that emphasizes healthy behaviors and attitudes, getting citizens more active, getting governments to see health in every legislation or project. Reducing the burden of disease starts with not developing the disease in the first place.