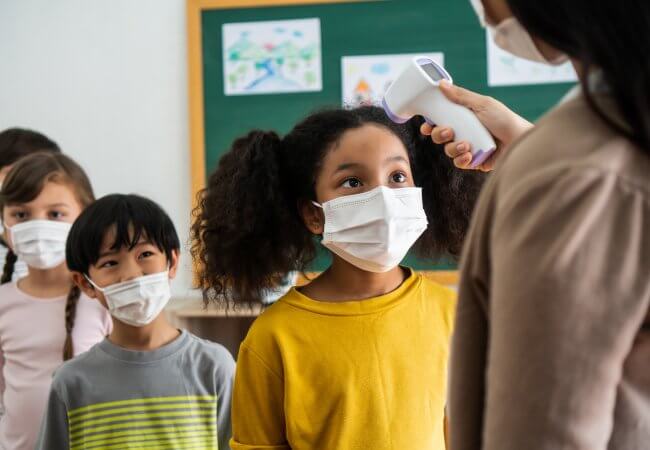 The Role of School Health in Addressing Health Inequities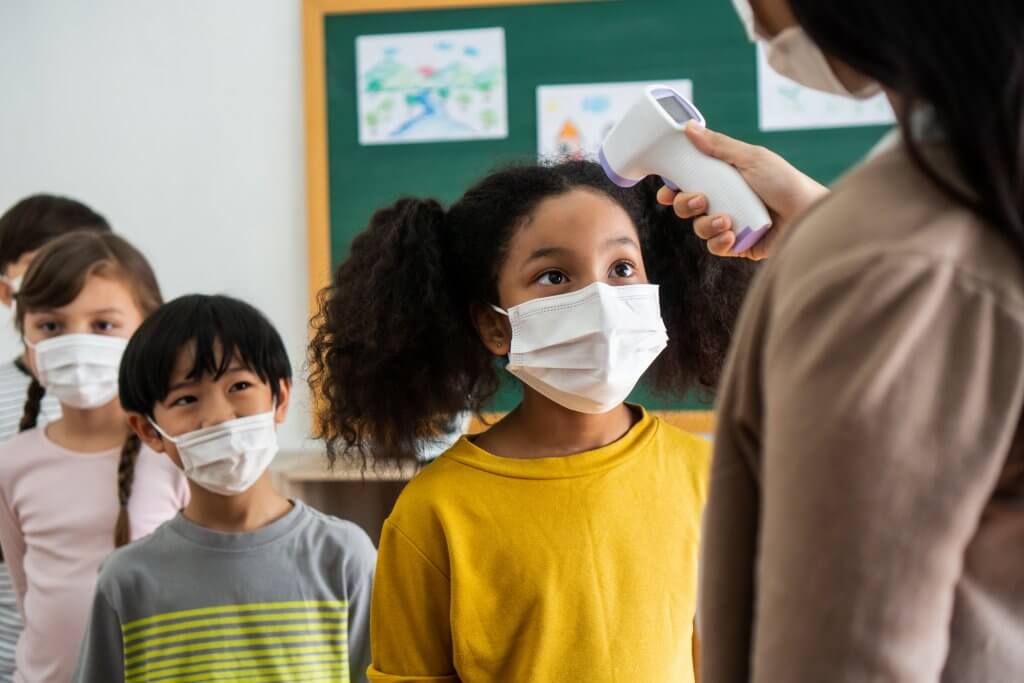 As the calendar flips to August, America's schools are preparing for a new academic year, the fourth one impacted by COVID-19.
School nurses are the front lines of public health and primary care, and the Campaign is pleased to share two blogs from a global school nurse researcher and board-certified advanced public health nurse who advocates for children living in vulnerable populations. The focus is the role of school nurses in addressing health inequities and mental health.
The National Academy of Medicine's Future of Nursing 2020-2030 report called nurses to action to address health inequities. Another focus of the report was school nursing. School nurses are on the frontlines of public health and primary care. So what is the role of school nurses in addressing health inequities?
The Center for School Health Innovation & Quality is exploring that question. The Center is a new initiative to advance the science and profession of school health, especially school nursing, in order to better serve all students, including those from underserved groups.
The Center reached out to school nurse thought leaders who, along with their own experience, identified key ways school nurses address health inequities. In addition to learning and being aware of their own implicit biases, the Center identified the following activities:
School nurses use data to map poverty and other social factors with chronic conditions to determine further inequities and create solutions, such as coordinating for mobile clinics for dental, vision, and well-child exams to be provided at the school. An example, published by Center members, includes a school nurse supervisor who mapped her data and learned low-income students, due to their medical treatments were assigned to schools sometime an hour away from their homes. The commute time, often on public transportation, raised concern. She advocated for more equitable school placements. School nurse should examine their data to determine if individualized care plans, 504 accommodations, and other health activities equitably represent the needs of their student population.

School nurses already conduct physical health screenings such as vision and hearing. Many nurses are expanding to include screening on social needs. This helps identify inequities earlier for individual families as well as look at trends of the population in order to identify more upstream solutions.

School nurses review and advocate for changes in school policies so as not to perpetuate health inequities. These include:

School lunches and lunch shaming (schools can move to universal free lunch programs)

Vaccine policies of "no shots no school" when there are issues of access. (School nurses often coordinate with local providers and the health department to provide school-located vaccine clinics to assure all have access to vaccinations)

School-to-Prison Pipeline. Researchers have found that there are inequities in suspensions and discipline occurrences that play out in school, creating a school-to-prison pipeline. A school nurse can look at their own activities to identify disparities in activities by groups in vulnerable situations, and advocate for a regular review of all infractions to identify possible inequities.

Period poverty. School nurses can provide and advocate for free menstruation supplies as well as make others aware of the growing problem.

Fees for sports or other extracurricular activities. Although improving, some schools still charge fees for students to participate in sports and various after school activities. This limits who can participate. Sports and other extracurricular activities help increase students' chances for college.

Sports physicals. Many schools require physicals, which can be expensive, and some providers charge even to fill out a form. School nurses can advocate for free physicals and other options.

School nurses see inequities and social issues and have the data to advocate for larger systemic changes such as:

violence in the neighborhood before, during, and after school.

improved school ventilation systems (air conditioning, appropriate heating)

access to WIFI (so children do not need to sit in fast food parking lots to do homework or access telehealth)

access to fresh foods, such as partnering with farmers markets and food pantries to be right at the school

bullying (especially for LGBTQ+ and other students in vulnerable situations)

"Temporary" portable trailers (which may not have heat or running water and were meant to be temporary but are used long-term).

School start times. Researchers have shown that start times can help students succeed better. In one district in Washington, the change in start times decreased the number of students arriving late and first period absences in a lower income school to be comparable with those of students in a higher income school.
Most off these ideas are more mid-stream solutions to inequities. School nurses also have an important role in addressing inequities upstream. This includes seeking out and advocating for students in underrepresented groups and letting them know about opportunities in the health professions or other career options that can help the next generation. They can help mentor students to take the classes needed to meet their career goals.
To really address root causes of inequities, school nurses must also look at school health policies themselves. Researchers have examined school policies related to inequities in resource distribution and racially biased disciplinary actions, which create a school-to-prison pipeline. Just as policies impact school-to-prison pipeline, do other policies inadvertently create a pipeline for health inequities? Policy work is a pillar of the Center and is one of the next projects it will address.
This list is just a beginning. As school nurses continue to learn more, review their data, and become integrated into school inclusion teams, they will find additional ways to impact student inequities. Addressing inequities early will allow more time for students to reach their full potential. Learn more about the Center for School Health Innovation & Quality.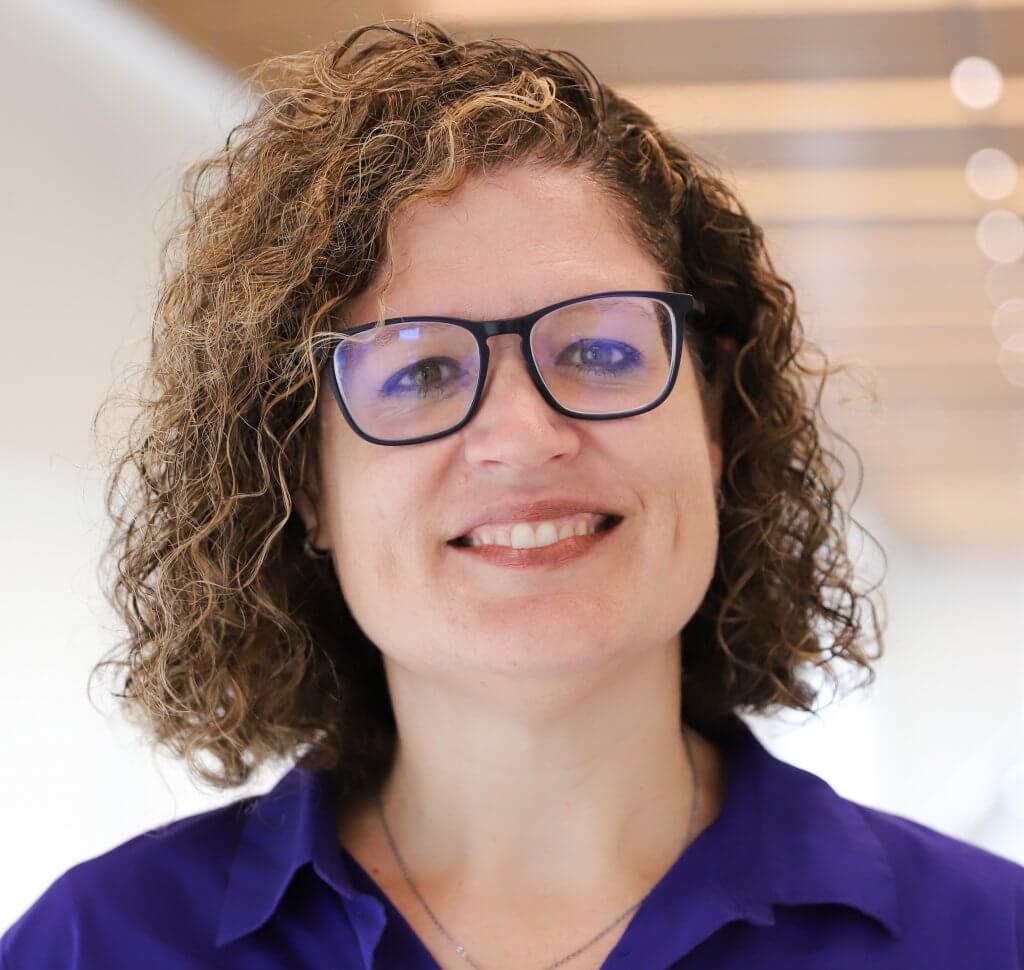 Maughan is executive director of the Center for School Health Innovation & Quality, an independent hub to advance data-driven school health through innovation, research and policy. She co-leads a global school nurse researcher consortium and is a board certified advanced public health nurse who advocates for children living in vulnerable populations.