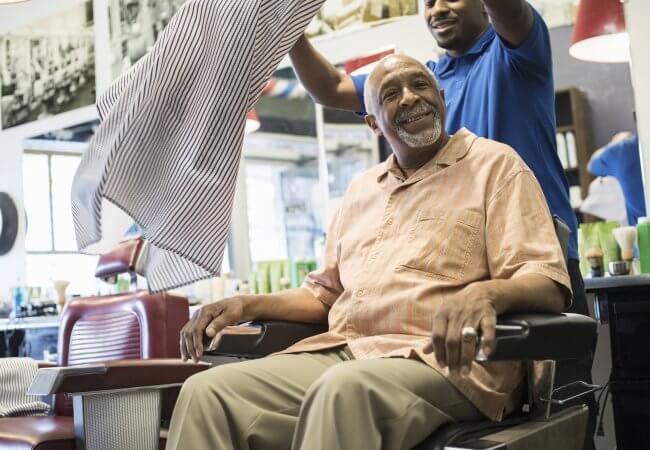 Achieving Health Equity for Black Men, One Barbershop Health Talk at a Time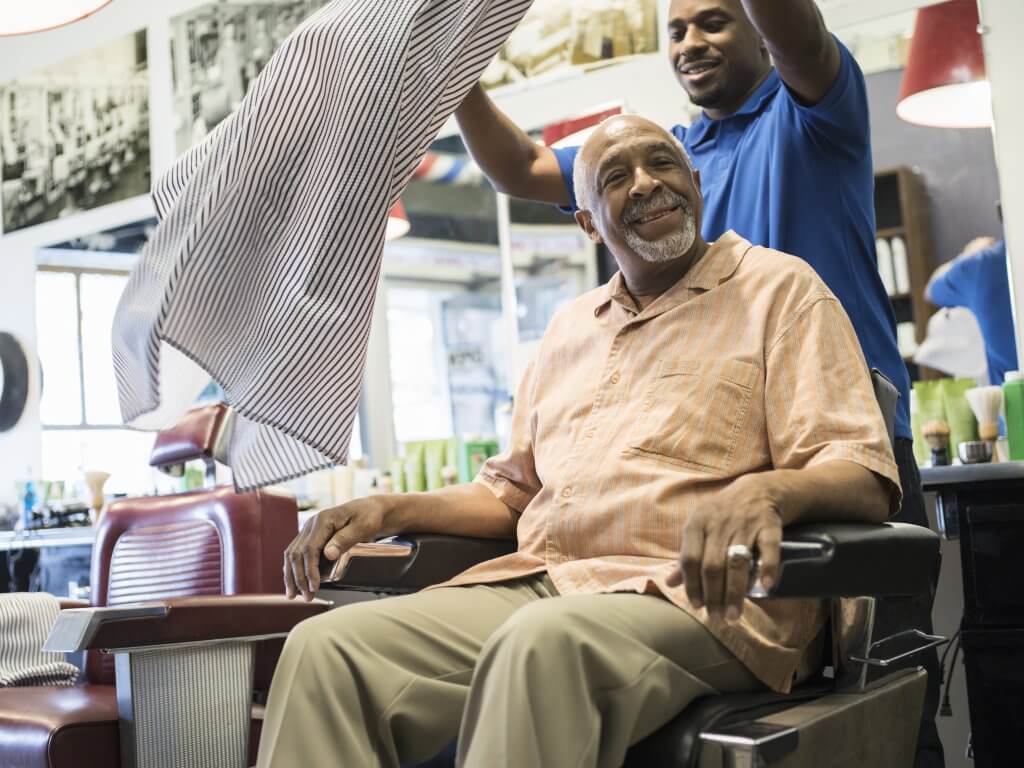 Nursing students working on graduate degrees often get this one question from teachers and mentors: "What problem do you want to solve?" For Black men in nursing like us, who represent a minority within a minority in a profession that is tasked with being the touchpoint between community and industry, sickness and health, that's a fairly loaded question. As young nurse scholars, the reality of how the dosing out of care via large healthcare institutions takes place in sterile and often out-of-touch packaging, answering the core question of solving OUR problems led us to the path of our Barbershop Health Talks program. After all, even though we grew up in very different types of places, one thing we have in common is our connection as Black men to the barbershop in our community.
We believe the most authentic and proactive way to engage people is to show up in the community. We believe nurses and other health professionals shouldn't wait to educate our patients about living a healthier lifestyle when sickness or disease is winning. In our careers as nurses, we have seen time and time again when the wrongly stereotyped Black patient is yearning for someone to break through the barriers of culture and build a bridge to more equitable care. Tailoring healthcare to fit their needs empowers both the patient and the practitioner to become more invested in health equity. Providing health education by showing up for people in trusted environments in the community is a proven and effective way to achieve health equity.
So when we aren't working our hospital jobs, in our free time we are building health equity via Barbershop Health Talks and discussions taking place in neighborhoods throughout the region.
The trust we build in the barbershop stems from the historical significance of the venue and our service of time and expertise in good faith outside of our regular working hours. There is a meaningful connection that we can build with Black men when having these discussions. For many of them, it's the first time that practitioners are talking health without being paid to, so the stage for compassion and understanding is set before our conversations even begin. There is an air of understanding during the Barbershop Health Talk that good work is taking place, that we all can be our authentic selves in our health in ways we are unable to when walking into the hospital or clinic.
Health education interventions for Black men by way of the barbershop is not a new concept. We created the Barbershop Health Talks on the foundation built by Dr. Basil W. Kong and Dr. Elijah Saunders in the 1980s. Dr. Bill Releford founded the Black Barbershop Health Outreach Program, a nationwide barbershop intervention program, which has screened over 30,000 men for diabetes and hypertension since its founding in 2006. Many similar programs created by healthcare professionals exist in cities and towns across the nation. One group we have collaborated with is TRAPMedicine, which is built around Trust, Research, Access, and Prevention ("TRAP") as keys to eliminating health disparities among Black men and boys. TRAP has been especially vital during COVID-19, doing a lot of work around testing and vaccinations. The pandemic was a call to action for a lot of us; for Barbershop Health Talks, it forced us to innovate to a digital platform, which has actually expanded our reach.
Rarely do Black men hear from healthcare professionals who speak so transparently about their own health. Even more rarely do Black men have the chance to talk with healthcare professionals who come from the same neighborhoods, wear the same style of clothing, and listen to the same music as them. During our barbershop outreach, we purposely don't wear scrubs, stripping ourselves of both white coats and stethoscopes during our talks. We want attendees to appreciate that all the education and fancy titles we have earned in healthcare don't make us any different from any other man coming in for a haircut that day.
Although these men may believe that we are the ones bringing all the knowledge to the conversation, we too have much to learn from these conversations with the community. We believe that equity-minded nursing requires real listening and engagement with patients. The more nurses know about patients' lives and communities and priorities, the more we can deliver care and guidance that makes sense and matches their values – which in most cases are our values, too.
Aron King and Carter Todd both hold masters' degrees from the UC Davis Betty Irene Moore School of Nursing. King is an assistant nurse manager at UC Davis Health and a now a PhD student at the Betty Irene Moore School of Nursing, and Todd is a nurse manager at Kaiser Permanente.