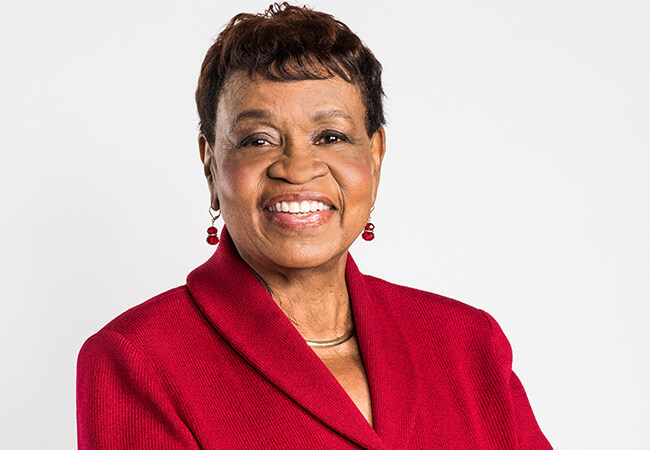 Nursing Academy Names Georges a 2019 Living Legend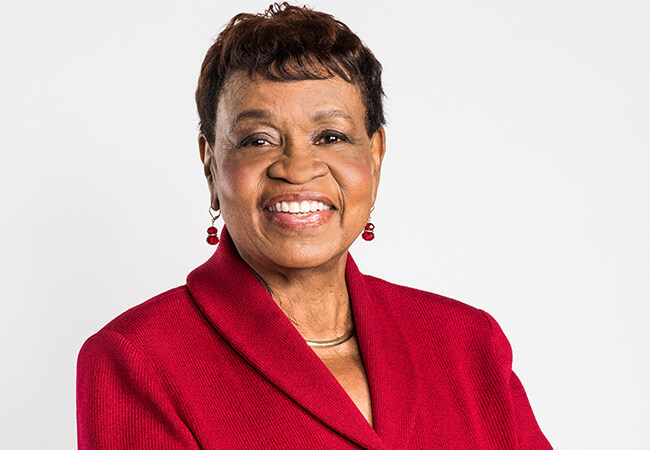 The American Academy of Nursing has awarded its highest honor to five nurse leaders this year, among them Catherine Alicia Georges, EdD, RN, FAAN, chairperson of the Department of Nursing at Lehman College of the City University of New York. Georges is also the national volunteer president of the AARP Board of Directors, and a longtime friend of the Center to Champion Nursing in America (CCNA), which runs the Future of Nursing: Campaign for Action. Both CCNA and the Campaign are initiatives of AARP Foundation, AARP and the Robert Wood Johnson Foundation.
"AARP is so fortunate to have in its leadership a nurse and nurse champion with a deep understanding of the role nurses can play in helping consumers and their families get and stay well," said Susan C. Reinhard, PhD, RN, FAAN, senior vice president and director of the AARP Public Policy Institute and CCNA's chief strategist. "We are thrilled for her to receive this award."
Those named as Living Legends by the Academy board must have been fellows on the Academy for at least 15 years, and made significant contributions to nursing and health care. Georges has received many awards for her continued work to increase minority representation in nursing and for her leadership in advancing health equity. Most recently, Georges spoke to the National Academy of Medicine, studying the future of nursing, about the importance of nursing serving the aging population.
Also named 2019 Living Legends are: Geraldine "Polly" Bednash, PhD, RN, FAAN; Pamela Mitchell, PhD, RN, FAHA, FAAN; Linda Schwartz, DrPh, RN, FAAN; and Mary Wakefield, PhD, RN, FAAN, who is currently serving as co-chair of the National Academy of Medicine's Consensus Study on the Future of Nursing 2020-2030.
Georges and the other Living Legends will be honored at the Academy's Transforming Health, Driving Policy conference in Washington, DC on October 24.
In addition to her duties representing AARP and at the City University of New York, Georges is a volunteer president of the National Black Nurses Foundation. She serves on the board of the Black Women's Health Study and R.A.I.N., Inc. She is also a fellow of the American Academy of Nursing and the New York Academy of Medicine, and a lifetime member of the National Black Nurses Association and Alpha Kappa Alpha Sorority.
Georges earned her undergraduate degree from the Seton Hall University College of Nursing, her M.A. in Nursing from New York University, and a doctoral degree in Educational Leadership and Policy Studies at the University of Vermont.