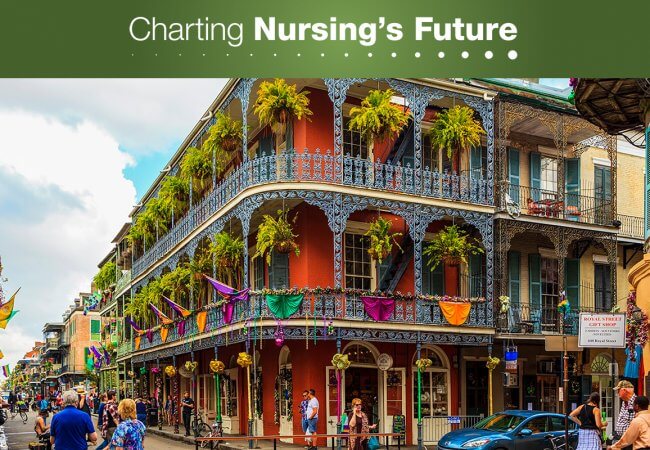 Nurse Helped Coax the Big Easy to Go Smoke-Free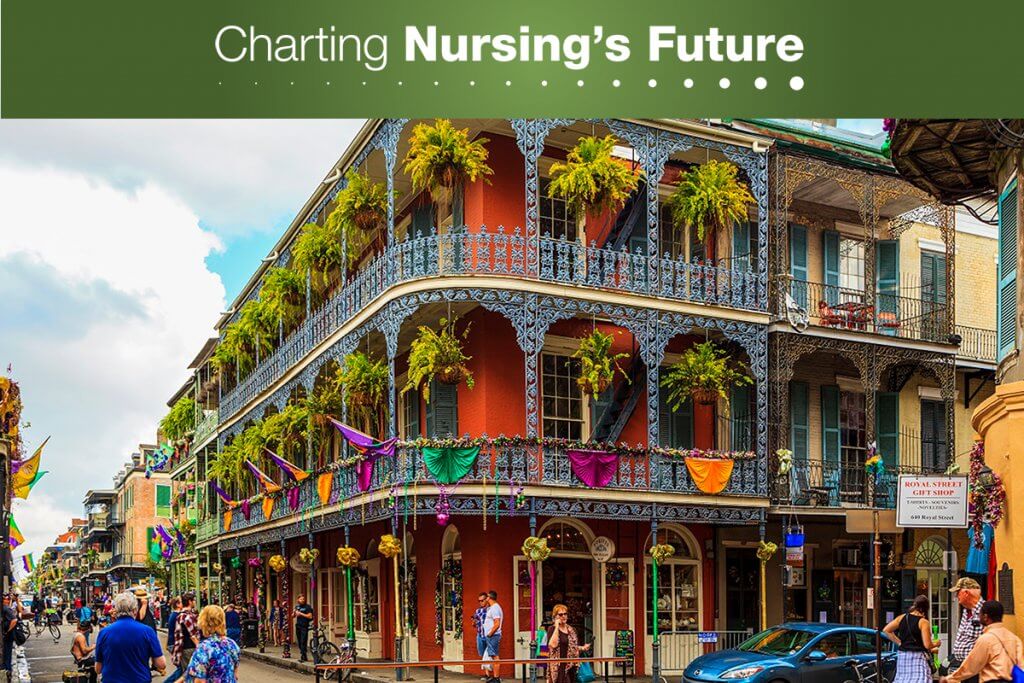 When New Orleans' Mayor Mitch Landrieu expressed interest in exploring a citywide smoking ban, Charlotte Parent, RN, MHCM, then the city's director of health, was on board.
While working as an obstetric nurse, Parent had developed an acute awareness of the effects of social determinants of health, including air quality. After Hurricane Katrina devastated the city in 2005, she saw harm fall disproportionately on families that lacked the resources to prepare for the storm. "This was a very poor population who basically lived paycheck to paycheck. Most of these people didn't have extra to put away," Parent says.
In fact, witnessing the effects of Katrina inspired her transition to public health. As an obstetric nurse, she could influence the life of one family at a time. In public health, she had an opportunity to affect the social conditions that limited the lives of so many people in New Orleans.
But when the idea of improving indoor air quality in New Orleans was first floated, city residents were not ready to go smoke-free.
"We got pushback from businesses and the community," says Parent, who now serves as assistant vice president of community affairs/network navigation for LCMC Health. Business owners were concerned the ban would cost them business; citizens worried about individual rights. "We pushed back a little bit, but were not getting the traction we needed," Parent recalls.
So the administration and Health Department dropped the idea.
Three years later, a non-smoking ordinance was again a topic of public discussion, thanks to the efforts of a city council member who positioned the ban as a way to protect the health and well-being of New Orleans' workers. Parent was still ready to encourage the shift, and now so was the community.
"Things had started to change culturally," Parent says. "More people were standing up to say, yes, we need to do this."
Finally, in 2015, New Orleans joined the approximately 700 smoke-free cities nationwide.  Six months after the ordinance took effect, the city's air quality drastically improved. Fine particle indoor air pollution dropped 96 to 99 percent in the city's bars and casinos, and 8 out of 10 voters voiced support for the ordinance. Additionally, calls from Orleans Parish to the Louisiana Tobacco Quitline increased by 20 percent.
New Orleans transitioned from "anything goes" to smoke-free because the city was ready to change.
"It had to come from the bottom up," says Parent, who also serves on the Future of Nursing: Campaign for Action's Strategic Advisory Committee. "The Health Department spewing data was not going to help the problem. People were saying, we just don't want smoking in our community any more. It does not help us."
How Nurses Support Healthy Change
Just as nurses provide information and support to individuals ready to engage in healthy change, the New Orleans Health Department facilitated the community's efforts by providing local businesses the information, support, and education necessary to thrive under the ordinance.
"We literally went out to businesses," Parent says. The Health Department created a Smoke-Free Ordinance Business Toolkit that included an implementation checklist, a model "no smoking or vaping" sign, and positive messaging that business owners and employees could use to talk to patrons.
"If you give communities and citizens information in an open and transparent way, they will respond to it," Parent says. "When the ban finally did go into effect, the rollout was pretty seamless." To date, the city of New Orleans has only had to issue two fines for noncompliance.
"Nurses have the ability to educate, to empathize, and to navigate people toward what they need to make a change," Parent says.  "That is a strength and key characteristic of nursing."