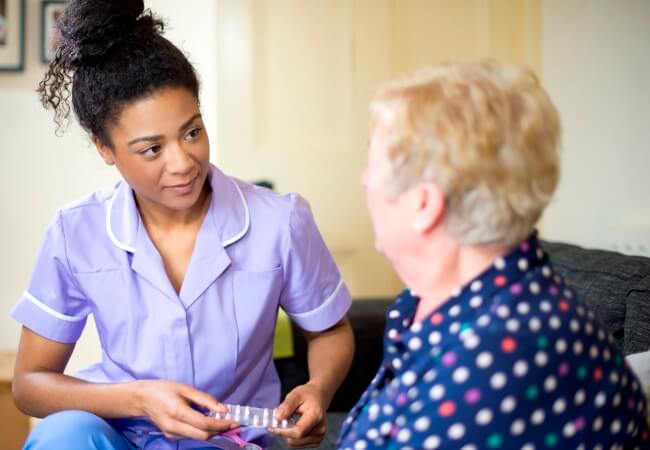 Not Enough Nurses Prepared to Care for Those Older Than 65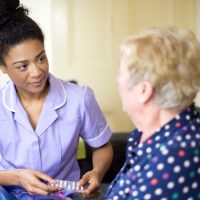 The number of people in the United States over age 65 is growing quickly and those over age 85 are the fastest growing segment of seniors. But our health care workforce is not well prepared to care for this population. A new discussion paper from the National Academy of Medicine (NAM) warns that the professional health care workforce has "an alarming dearth of adequately prepared geriatricians," including nurses, social workers, and public health professionals.
The authors include Future of Nursing: Campaign for Action Strategic Advisory Committee members John Rowe, MD, and William Novelli, MA, as well as nurse champion Mary Naylor, PhD, FAAN, RN.
"Nursing is deficient in geriatrics" in particular, write the authors,  with less than 1 percent of registered nurses and 3 percent of advanced practice registered nurses (APRNs) certified in geriatrics. The paper attributes this problem in part to a shortage of faculty trained in geriatric nursing.
Among the recommendations:
Train nurses in all settings where older adults receive care, including patient's homes, assisted-living facilities and nursing homes
Make competence in caring for older adults a criterion for all licensure, certification, and maintenance of certification for nurses and other health care professionals
Create state and federal government scholarships, financial incentives and loan forgiveness programs for health professionals who specialize in geriatrics
The paper also recommends new models of care delivery, including the transitional care model, which uses APRNs to coordinate team-based care for at-risk seniors.
The paper is a part of NAM's Vital Directions for Health and Health Care series.