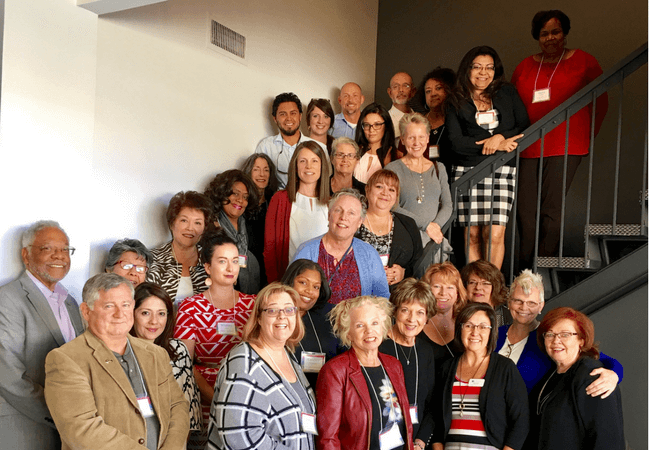 Mentoring for Diversity in the U.S. West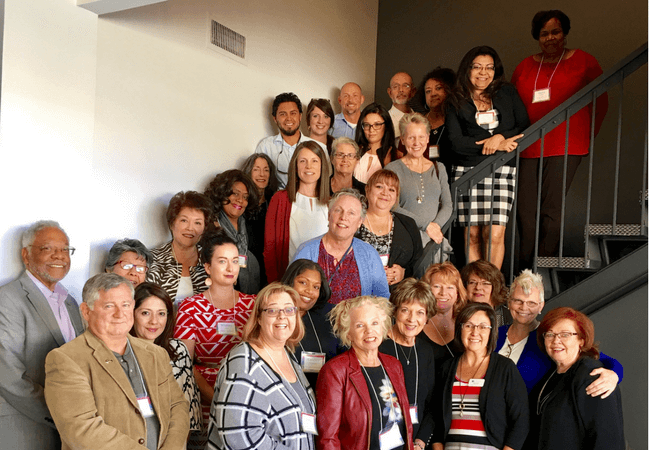 Decades of research shows that mentorship helps grow diverse nurse leaders. Last month, several of the Future of Nursing: Campaign for Action's western-state Action Coalitions attended a three-day training on diversifying the nursing workforce. The gathering was co-hosted by the Colorado Center for Nursing Excellence (CCNE) and the Campaign for Action, an initiative of AARP Foundation, AARP, and Robert Wood Johnson Foundation.
The training, Diversifying the Nursing Workforce: Mentorship and Fundraising that Works, included U.S.  Department of Health and Human Services' (DHHS) Alexis D. Bakos, PhD, MPH, RN, senior advisor to the deputy assistant secretary for minority health. Bakos shared government resources including a new tool that finds health disparities data within the Healthy People 2020 objectives. Healthy People 2020 provides science-based, 10-year national objectives for improving the health of all Americans. Bakos also discussed the value of Historically Black Colleges and Universities in promoting better academic performance, greater social involvement, and higher occupational aspirations among African American students.
Amanda Quintana, DNP, RN, FNP, Coach-CTI, Project Director from CCNE provided an overview of DHHS' Health Resources and Services Administration (HRSA) Nursing Workforce Diversity grant program, which includes four core components: mentoring program, transition to practice, emerging faculty scholarship, and family support partnership. To date, the Colorado Center for Nursing Excellence has graduated 40 mentors from its HRSA-funded program and the first cohort of 32 mentees passed its licensing exams, NCLEX-RN, the first time they took it. According to the National Council of State Boards of Nursing, the national pass rate for BSN graduates, first time NCELX-RN test takers was 87.8%.
This training helped Action Coalition members sharpen their skills around building resiliency and boundaries, practicing vulnerability for stronger relationship, identifying unconscious bias, and effective communication, including how to have difficult conversations, as well as the power of asking questions. The workshop exercises, interactive sessions and dialogue promoted actionable plans for members to share with their respective Action Coalitions.
Karren Kowalski, PhD, RN, FAAN, executive director of the Colorado Center for Nursing Excellence and Winifred Quinn, PhD, director of advocacy and consumer issues for the Center to Champion Nursing in America, highlighted the history of diversity efforts within the Campaign and urged attendees to be "authentic" leaders and champions for diversity. While much progress has been made in this area, the work continues. Workshop attendees committed to join a follow-up training webinar to learn to use the mentorship tool kit.
Adriana Perez is assistant professor of nursing and senior fellow at the Leonard Davis Institute of Health Economics at the University of Pennsylvania School of Nursing. She is an adviser to the Campaign on expanding diversity in the nursing workforce.