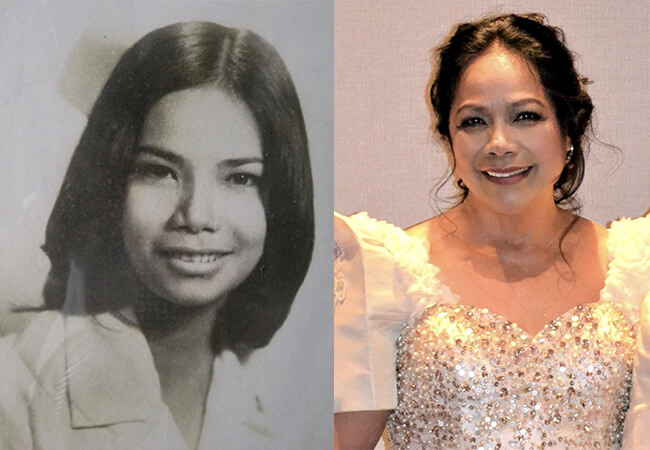 Make a Difference: Advocate! Madelyn Yu on Nursing
Nursing Journeys is a profile series featuring Action Coalition leaders discussing their career paths and reflecting on the lessons they've learned.
Madelyn D. Yu, MSN, RN, is president of the Philippine Nurses Association of America and nursing director of the Post Anesthesia Care Unit at Saint Barnabas Medical Center in Livingston, NJ. She is on the board of her town's Filipino organization, the Bayanihan Club of Union, NJ; the Federation of Philippine Societies in New Jersey; the Philippine Independence Day Council Inc.; and past president of the University of the Philippines Alumni Association-New Jersey, which promotes scholarships for deserving students and promotes the Philippine culture.
As PNAA president, Yu has focused on the PNAA's mission of advocacy, including advocating for the ethical and legal recruitment of nurses from the Philippines.
Yu serves on the Campaign for Action Equity, Diversity, and Inclusion Steering Committee.
Why did you decide to become involved in the nursing profession?
It has always been my dream to become a nurse. Nurses in the Philippines were very well respected in their crisp white uniforms in the 1970s, when I was growing up. As a woman in my native country, one can become a teacher or a nurse and be gainfully employed. Nurses have a great impact in the health care of Filipinos, especially in the rural areas where there is limited access to health care.
Describe the journey you took to get from that decision to where you are today.
I studied at the University of the Philippines, the state university that offers full government scholarship from high school to college to qualified, deserving youth. I have 12 siblings, so my family would not have been able to afford to send me to college had it not been for this scholarship. In return, I offered my services as a new graduate nurse to the best training ground for nurses, the Philippine General Hospital in Manila.
As international recruitment became a trend, my family and I decided to immigrate to the United States to answer its need for nurses. Armed with knowledge and competencies from the University of the Philippines and excellent clinical training from the Philippine General Hospital and the Philippine Heart Center for Asia, I was hired as a staff nurse to the open-heart surgical care unit at Newark Beth Israel Medical Center and the Post Anesthesia Care Unit at Saint Barnabas Medical Center. These institutions, both part of the Barnabas Health System in New Jersey, provided the supportive environment where I honed my clinical as well as my leadership and management skills. With my knowledge, experience, and expertise, I rose through the ranks as charge nurse, preceptor, nurse manager, and nursing director.
All this time, I have not forgotten my roots. I have always looked back to my native land, and thought of ways of advocating for the family I left behind, for my fellow nurses and their plight in the Philippines, and for those who migrated to other countries like the USA. I was always cognizant that there is a lot to be done to help improve the lives of people in the developing countries like the Philippines.
To start, because of my dollar earnings, I was able to help send 13 nieces and nephews through high school and college. The dollar value could be stretched a little bit more in the Philippines to afford tuition.
The Philippine Nurses Association of America (PNAA), of which I am now president, has for the past 40 years advocated for the welfare of the Filipino-American nurses in the USA through education, mentorship, scholarships, and networking with other professional and community organizations. We have coordinated yearly medical and surgical missions to different parts of the Philippines, especially in impoverished areas.  We continue our work at the PNAA Gawad Kalinga Village (a housing project for the homeless) in Piel, Bulacan, Philippines, providing health screenings and community outreach projects such as providing solar lighting to the community for 2019, and continued health clinics for 2018-2020. The PNAA nurses have raised funds to help the victims of typhoons, earthquakes, and destruction caused by the ISIS terrorist attacks in Marawi City in Southern Philippines.
What impact did the Institute of Medicine's Future of Nursing report have on you?
As president of PNAA, I advocate for the continuation of an ad hoc committee that coordinates and monitors our participation in achieving the IOM recommendations. The committee members identified and supported the involvement of chapter members through their state IOM councils.
PNAA mentored many of our members to obtain higher education, and several chapters have provided scholarships to their members to assist them in their pursuit of higher education. We promoted the activities of the Forum of Nurses in Advanced Practice within PNAA to support the educational and research needs of nurse practitioners, clinical specialists, nurse-midwives, and nurse anesthetists.
The IOM ad hoc committee continues to collect data regarding PNAA members who have master's and doctoral degrees and those who are serving on boards and committees.
How have you been involved with the Campaign for Action?
As PNAA president, I was invited to participate as a member of the Campaign's Equity, Diversity, and Inclusion Steering Committee in Washington, D.C., along with other presidents of minority nursing organizations. We spent time in guided discussions presenting what our strengths and opportunities are as organizations, what our visions are, and identifying the outcomes we hope to achieve from our collaboration with each other and with the Campaign.
Of all you have accomplished, what are you most proud of?
I am honored to lead an organization with more than 5,000 members who are committed in contributing to America's health care landscape. As PNAA president, I am fortunate to implement my mantra, "Make a Difference: Advocate," especially for those—like many of our patients—who cannot advocate for themselves. I am fortunate to have been given the opportunity to advance myself in life through education, which is one of the reasons why I felt the moral obligation to pay it forward and help those I can. Education from the University of the Philippines enabled me to become the professional nurse that I am today, so it follows that the legacy I leave would be to advocate to make education available to children, especially those who cannot otherwise avail themselves of it.
What is the most important action that nurses can take to lead the way to improve health and health care in America?
Advocacy in many fronts: first, advocating for self by staying healthy and through lifelong learning; second, advocating for patients' safety at all times and being their voice when needed; third, advocating for nursing colleagues by supporting safe staffing initiatives; and last but not least, advocating for the communities we live in through active participation in health education, health screening, and health promotion.
What advice do you have for the next generation?
Nursing is a great profession. What you learn in nursing applies to all facets of life. Nursing gives you the avenue to fulfill your dreams, to be someone who can make a difference. After all, we only live once: Advocate and make someone's life a little better.