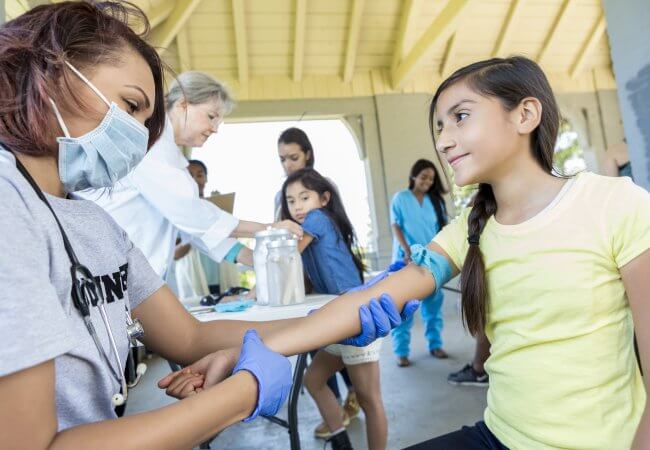 AARP AND NURSES: STRONGER TOGETHER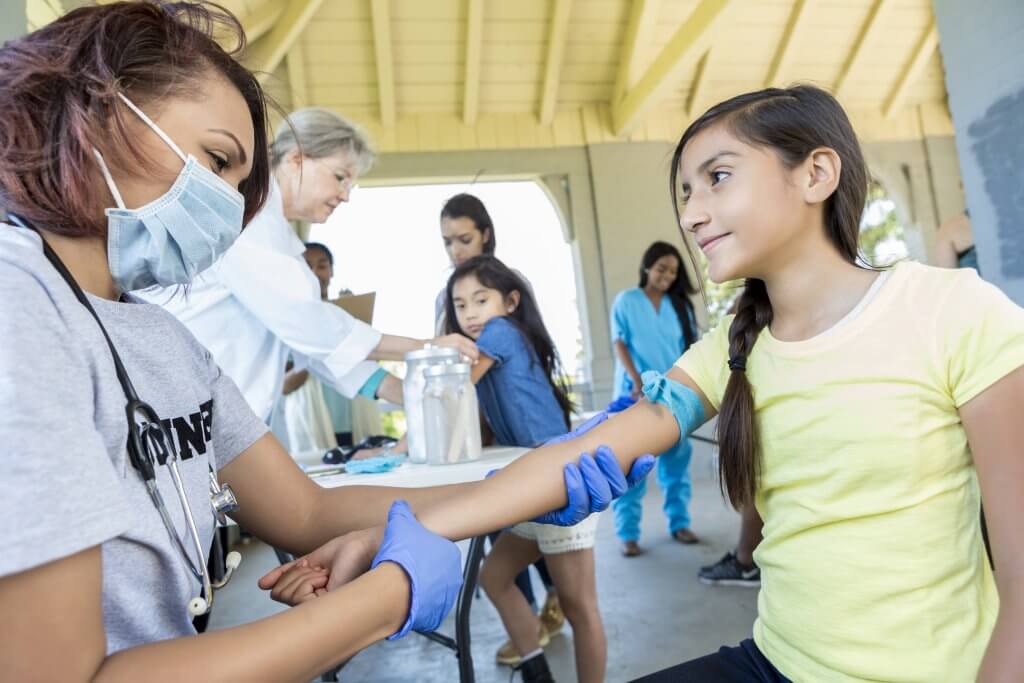 Celebrating National Nurses Week 2022
National Nurses week is an annual event that begins on May 6 and ends on May 12, Florence Nightingale's birthday. As part of AARP, the Center to Champion Nursing in America (CCNA) is marking the week by reflecting on nurses as essential and valued partners in providing care and promoting health equity and well-being, and the vital role they play in supporting AARP's mission to empower people to choose how they live as they age. CCNA, an initiative of AARP Foundation, AARP and the Robert Wood Johnson Foundation, runs the Future of Nursing: Campaign for Action, an initiative of the same organizations.
Ninety-four million people in 26 states and D.C. now have direct access to primary care from advanced practice registered nurses, thanks in part to AARP and CCNA.
When AARP created CCNA in 2007, it sought to answer the need for all Americans to have access—in all settings—to highly skilled nurses, now and in the future. Since that time, CCNA, with the support of AARP and its state offices, has worked to modernize state laws and regulations. Since the Campaign began in 2010, 13 states have increased consumers' access to care by removing legal barriers that prevented nurse practitioners from providing care to the full extent of their education and training, and more states made incremental improvements. A total of 26 states and the District of Columbia allow nurse practitioners to provide full care. Lifting restrictions means that more Americans will have better access to high-quality, affordable health care when and where they need it, including in rural and other underserved areas of the country. Prioritizing access for all is essential to achieving health equity.
Nurses use the AARP Livability Index for insight into social determinants of health in the communities where they work.
The AARP Livability Index scores every neighborhood and community in the United States for the services and amenities that affect people's lives the most. It captures how well a community supports its members in seven critical categories: housing, neighborhood, transportation, environment, health, engagement, and opportunity. There is a great deal of overlap between those categories and what are called social determinants of health (SDOH). That makes it a great tool for nurses to learn more about the communities where they work. (Read about a conference focused on nursing and SDOH here.)
More than 10,000 nurses serve on advisory, non-profit, private and public corporate boards to positively impact Americans' health.
CCNA led the creation of the Nurses on Boards Coalition and AARP has a seat on its board. Nurses have a unique knowledge of and ties to the consumer, family, and community. Their valuable perspective needs to be a part of decision-making throughout the community–in health facilities, schools, businesses, city planning projects, and wherever ideas are turned into actions that affect the public and the community's health. All communities benefit from the unique perspective of nurses to achieve the goals of improved health and efficient and effective health care systems at the local, state and national levels.
The Future of Nursing: Campaign for Action's nurse-led state teams have raised more than $110 million and teamed with more than 2,000 local organizations in service of building health equity.
Action Coalitions in almost every state and Washington, D.C. carry out the work of the Campaign at the local, regional, and state levels. State coalitions are multi-sector and partners include local school systems, fire and emergency services, 4H chapters, libraries, area heath education centers and other workforce organizations, businesses and business groups, foundations, and social justice organizations, and in some cases, AARP state offices.
More than 1 million of AARP's 38 million members are nurses or retired nurses.
So many of AARP's members serve as volunteers, often through programs AARP makes available. In the works is a program to connect those members with nursing experience to serve as mentors to nursing students with the aim of boosting retention and graduation rates at historically black colleges and universities (HBCUs), Hispanic-serving, and American Indian/Alaska Native serving institutions. The ultimate goal is to diversify the nursing work force so it reflects the communities it serves.
And speaking of Florence Nightingale…. Her work and legacy are commended by an extraordinary nurse named Whitney Fear in this short, poignant documentary about nurses who serve vulnerable patients. Who Cares: A Nurse's Fight for Equity is just 30 minutes long but will create a lasting impression on anyone who sees it. It was created by nurses, for nurses, and released just in time for Nurses Month.