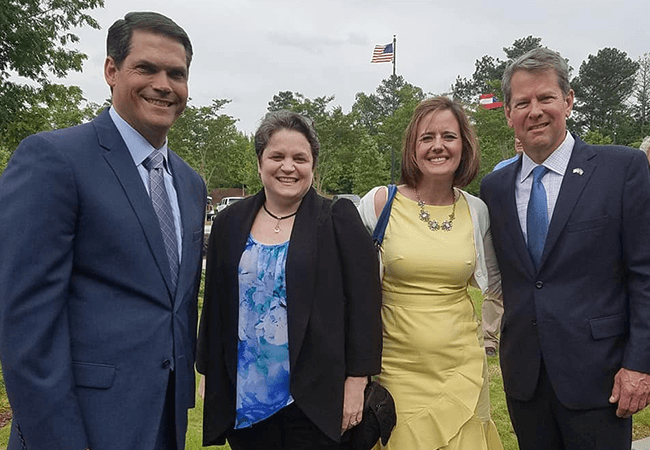 A Win: In Georgia, APRN Preceptors Gain Tax Incentives
With his signature, Georgia's governor has just made law the bill known as Preceptor Tax Incentive Program (P-TIP), a move expected to quickly expand the clinical training opportunities for nurses.
House Bill 287, adopted in the state's Senate on March 25, has been long sought by those wanting to keep much-needed preceptors in state so that more advanced practice registered nurses are available to provide care for Georgians. Nationally, tens of thousands of qualified prospective nursing students are turned away from nursing schools each year due to a lack of clinical nursing educators.
Clinical training, an integral part of nursing education, requires preceptors. But until now, as the Georgia Nurses Association wrote earlier this month, "Community based faculty preceptors are not compensated for their time teaching students but do so as part of their personal commitment to the health care system."
P-TIP means that what was a tax deduction has now become a tax credit, and available to all licensed advanced practice providers who provide clinical training. That includes certified nurse-midwives, nurse practitioners, clinical nurse specialists, nurse anesthetists, and physician assistants. Previously, only physicians were compensated for being preceptors.
As the president of Georgia Midwives wrote in the days leading up to the legislative vote, "With growing numbers of students enrolled in out-of-state distance nursing programs also competing for local preceptors, the limited number of available providers for the clinical training of Georgia students restricts the growth of our workforce, in effect restricting access to care for our patients."
With more preceptors available, programs that train advanced practice providers can expand—which means more students will be trained and ready to provide their services.
The bill will go into effect July 1.