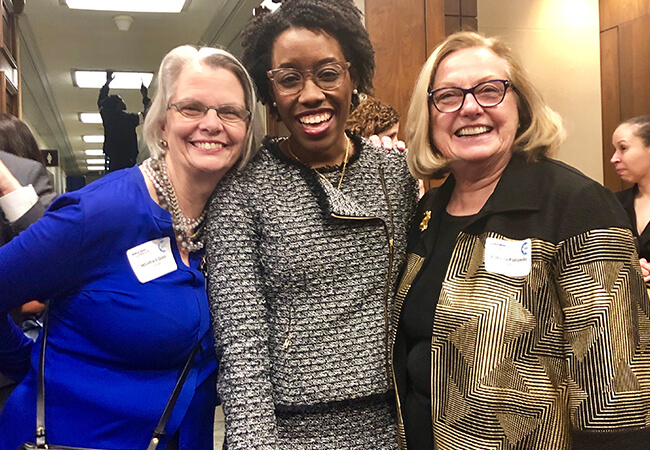 Welcoming the 116th Congress
The Future of Nursing: Campaign for Action was pleased to join the Nursing Community Coalition to host a reception March 7 to welcome the 116th Congress, celebrating its nurses and Nursing Caucus. US Rep. David Joyce, co-chair of the House nursing caucus, US Rep. Lauren Underwood, Congress' newest nurse and US Rep. Suzanne Bonamici, a nurse champion, attended and gave remarks. "Nurses belong in these hallways…and must engage," Underwood said.
Susan C. Reinhard, RN, PhD, FAAN, senior vice president and director, AARP Public Policy Institute and chief strategist, Center to Champion Nursing in America, an initiative of AARP Foundation, AARP and the Robert Wood Johnson Foundation welcomed guests and Paul Kuehnert, DNP, RN, CPNP, associate vice president – program RWJF also shared remarks.
Below are some photos from the event. Click on the photo to enlarge and to read the caption.
All photos are credited to Mary Boyle except for the one of Scott Tanaka and Jazmine Cooper. That photo is credited to Winifred Quinn.