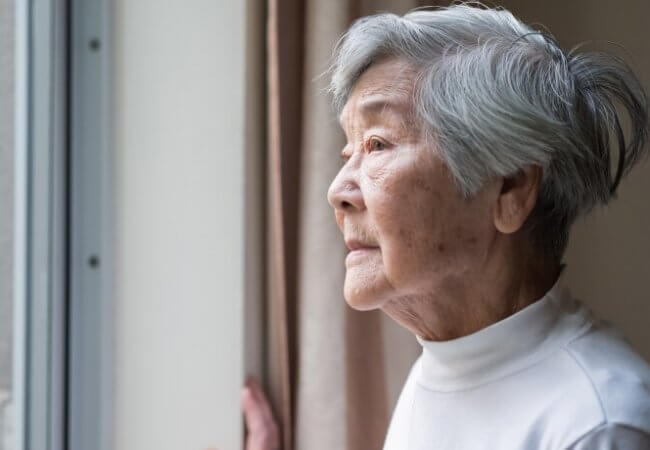 Omicron is Hitting Nursing Homes. Booster Shots Are Critical for This Vulnerable Population.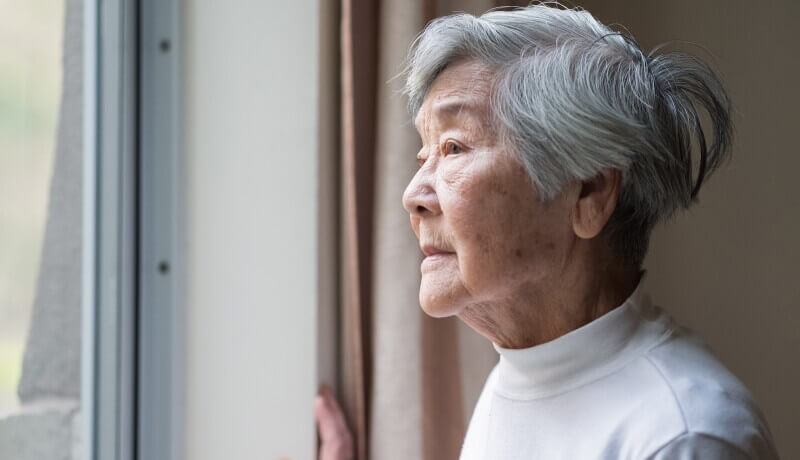 The last few weeks have seen record surges in COVID-19 infections in most of the country, in large part due to the arrival of the highly transmissible Omicron variant. Nursing homes are also seeing a rapid surge in cases among both staff and residents, according to weekly data collected by the Centers for Disease Control and Prevention (CDC). There are now more COVID-19 cases in nursing homes than ever before, and deaths are rising as well. Nursing home residents were among the first to be fully vaccinated last year, and the message from recent data is clear: nursing home residents and staff need booster shots now. AARP is calling on nursing homes to require COVID-19 booster shots for residents and staff.
Rapid Surge in Cases
We first see any evidence of the Omicron surge in the nursing home data for the week ending 12/26/2021. Only one week later, there were 42,000 new staff cases, more than any previous week of the pandemic. Over the two most recent weeks of data ending 1/16/2022 there were more than 120,000 new staff cases, as many as the entire month of December 2020, during the previous peak.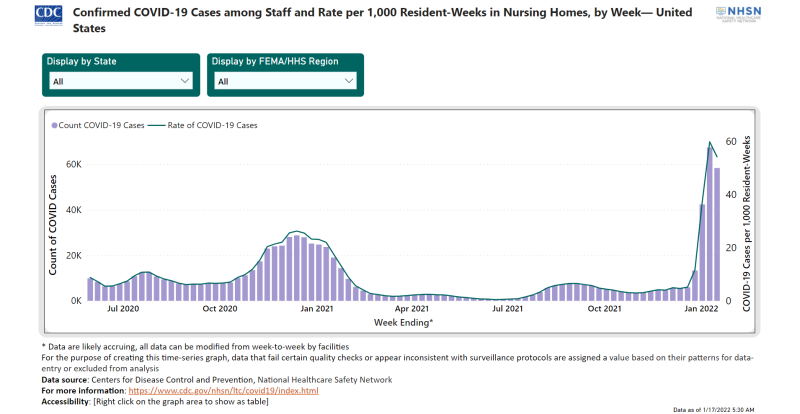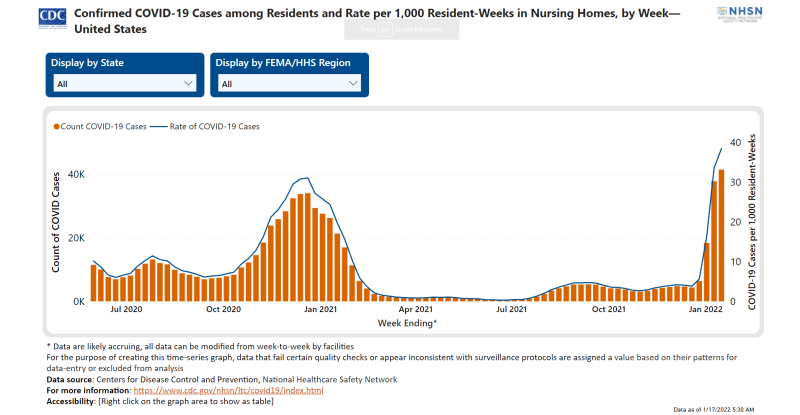 Resident cases show the same pattern. Approximately 80,000 new resident cases were reported across the two most recent weeks ending 1/16/2022. These are the two weeks with the most cases of the entire pandemic, surpassing the previous high during last winter's peak, in which over 40,000 residents died in just two months.
In addition, despite deaths typically lagging behind other indicators, the resident death rate has already begun rising. Deaths remain far below last winter's rate, but the number of residents dying from COVID-19 has doubled in the last two weeks.
Get Boosted!
One of the most important tools to protect nursing home residents and staff is vaccination. According to the AARP Nursing Home COVID-19 Dashboard, about seven out of eight nursing home residents were fully vaccinated as of mid-December, and about half had also received a booster dose. More than four in five health care staff in nursing homes were fully vaccinated, but only one in five had received a booster shot[1].
Booster shots are absolutely critical to maximize protection against the rapidly spreading Omicron variant. Most residents were vaccinated in early 2021 and are due for a booster dose if they have not already received one. While being fully vaccinated without a booster still provides protection against severe illness and death, it is no longer adequate for nursing home residents; a booster is necessary to remain protected. The rate of new infections in nursing home residents who have received a booster dose is more than 90 percent lower than the rate among residents who are not fully vaccinated, or who are vaccinated without an additional booster dose, according to CDC data for the week ending 1/9/2022. AARP is calling on nursing homes to require COVID-19 booster shots for residents and staff: the time is now to get shots in arms.
Delivering booster doses to nursing home residents who need them, and direct care staff who are eligible, should be of highest priority. This means considering a key issue: there is considerable variation in rates of booster uptake by state. As of mid-December, more than three-quarters of nursing home residents were boosted in North Dakota and South Dakota, compared to less than one-third in Arizona and Florida. The rate of staff booster uptake ranged from a low of 11 percent in Indiana to a high of 42 percent in Hawaii. Especially where vaccination and booster uptake are lagging, states must tackle this matter with urgency. Anyone working or living in a nursing home who is eligible for a booster but has not had one should do so as soon as possible.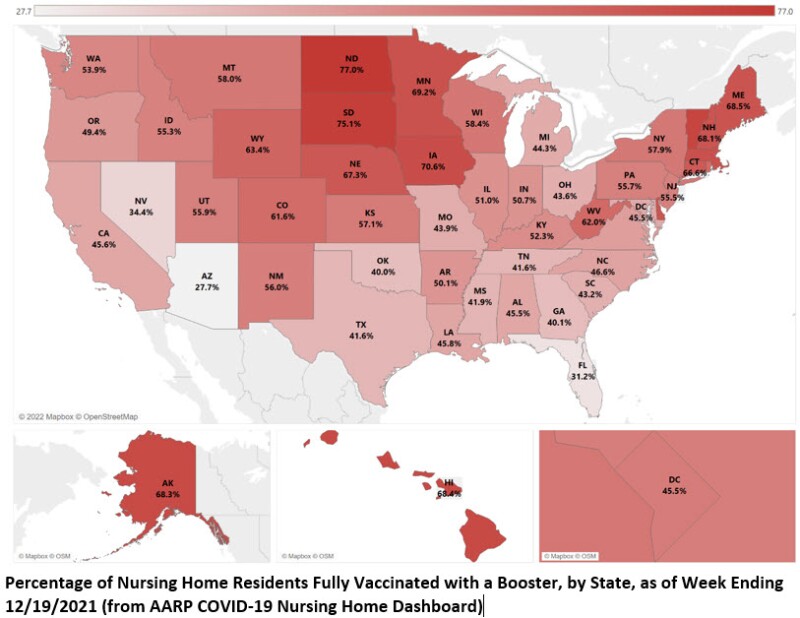 [1] These numbers are somewhat lower than is reported in other places. We report the percentage of all residents and all staff who have been boosted; CDC and others typically report the percentage of fully vaccinated individuals that have received a booster dose. In areas or groups where the vaccination rate is less than 100%, this could appear to overstate the percentage of the total population that is fully protected.
AUTHORS