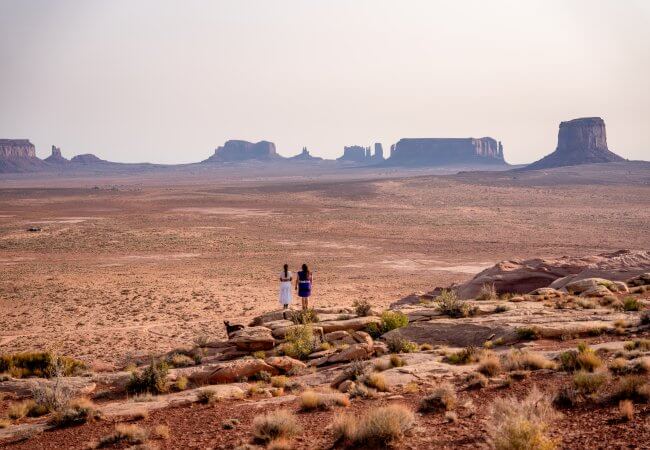 Native American Nurses Bridge "Two Worlds" to Support Their Communities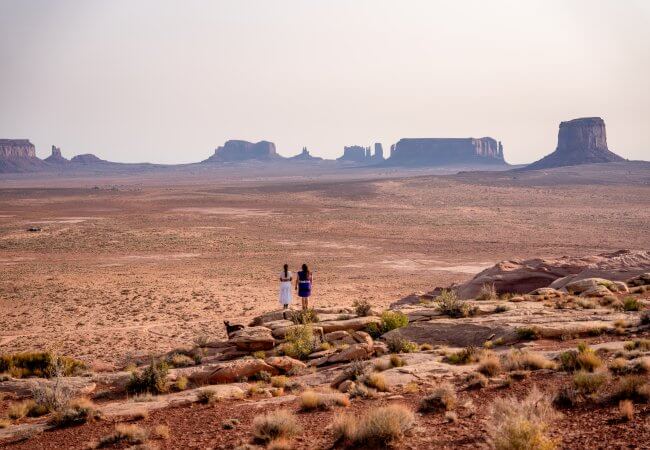 During this Native American Heritage month, the Campaign spoke with Regina Eddie, PhD, RN, a diversity consultant for the Campaign, and Sandra Littlejohn, MA, BSN, RN, immediate-past president of the National Alaska Native American Indian Nurses Association (NANAINA) and member of the Campaign's Equity, Diversity and Inclusion Steering Committee. By day, Eddie, who is an enrolled member of the Diné (Navajo) Nation of Arizona, is an assistant professor at Northern Arizona University (NAU). Littlejohn, a Mdewakanton Dakota member of the Lower Sioux Indian Community of Minnesota, is clinical operations director at the Center for Cancer & Blood Disorders at Gundersen Health System in La Crosse, WI. In collaboration with past NANAINA President Lisa Martin, PhD, RN, FAAN, the two women authored Pathway to Promote Academic Success for American Indian/Alaska Native Nursing Students: A Mentoring Toolkit for Nursing Faculty to further the Campaign's efforts to diversify the nursing workforce.
Native American communities have been especially hard hit by the pandemic. As American Indian/Alaska Native (AI/AN) nurses, how did you respond?
Sandy Littlejohn: When COVID first hit, my focus was on responding to my organizational work, because cancer care didn't stop during the pandemic. I was coming to work on the weekend to try and reorganize our clinic workflow to protect the patients and staff. Meanwhile, my traditional leaders were guiding my family in traditional ways to care for ourselves during an unsettling time, so there I was, between the two worlds.
Regina Eddie: I served on a COVID school-health task force for a tribally operated clinic. One of the things I heard over and over again was, nurses from the community know their patients. So when it came to having to do contact tracing, the facility always had someone who knew the connections among and within families. Trust is a key piece of all this. Knowing their communities allows AI/AN nurses to advocate for the health of their members. That's why we need more Native American health care providers.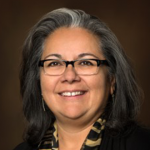 Sandy Littlejohn: They provide the cultural sensitivity that families need. Just a week ago, I was contacted by a tribal member whose child was going in for a procedure, and they asked, will they let my child have his medicine pouch with him? I encouraged her to speak with the charge nurse. As long as the sterile field is protected, there's no reason that pouch can't be with the patient. That advocacy, non-judgmentalness for whatever that particular request might be, it's a way to honor and provide peace for that patient or family.
---
AI/AN people make up less than 1% of the nursing workforce. Why is that?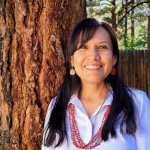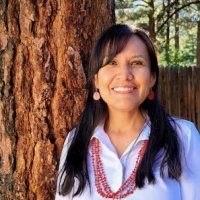 Regina Eddie: The quality of their education experience does not adequately prepare students. COVID added to this when schools were shut down and students were faced with not having reliable internet connectivity.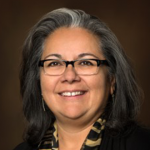 Sandy Littlejohn: We need to continue to reach out to students at the youngest age possible and give them the notion that they could be a nurse. Sometimes it's not going to be a Native nurse who can provide that exposure and involvement, but somebody has to offer that encouragement and support and instill the belief that students have that opportunity.
---
You both contributed to the creation of a toolkit that aims to address some of these issues. Who is it for and what is its purpose?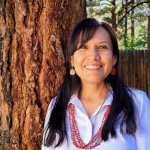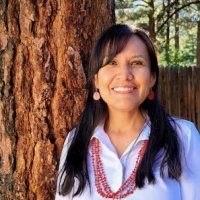 Regina Eddie: The toolkit is intended for schools of nursing. It contains a first-of-its-kind curriculum to teach faculty how to work with and mentor AI/AN students. Most faculty are non-Native, and they don't know our students, so our goal was to educate them on who these students are, including their background, their history, and the challenges they face, educationally and health-wise. Having that knowledge and awareness can make faculty more effective mentors to Native American students.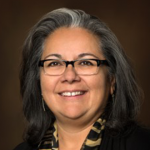 Sandy Littlejohn: The toolkit also discusses student recruitment and holistic admissions practices. It was developed by Native American nurses, and it's structured around themes that form the essence of Native American Nursing: caring, traditions, respect, connections, holism/holistic, trust, and spirituality. To me, that is a very rich approach.
---
The Campaign began using the toolkit with Native American serving institutions this year. Was that your intended audience?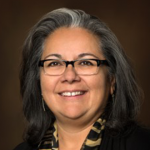 Sandy Littlejohn: We started with a focus on where we could make the greatest impact in a short amount of time, but our hope all along is that it reaches a broader audience.
---
What else should schools do to encourage more Native American students to come into the profession and support them during their educational journey?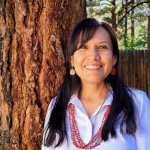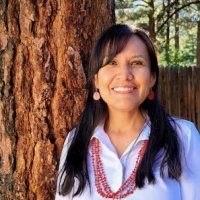 Regina Eddie: There's a huge need to prepare students to get into nursing programs in the first place. We could do more to prepare our Native American students to make them more competitive when they apply. I think that's a commitment nursing programs need to make.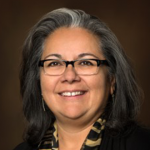 Sandy Littlejohn: Every nursing program also needs to look around and ask, what are the tribal communities within our region? Then they need to reach out to those communities to start building a partnership to develop the best approach to encourage Native students to consider nursing.
To learn more about the Campaign's efforts to support AI/AN students who want to enter the nursing profession, check out this article and a video co-produced by the Campaign and NANAINA.