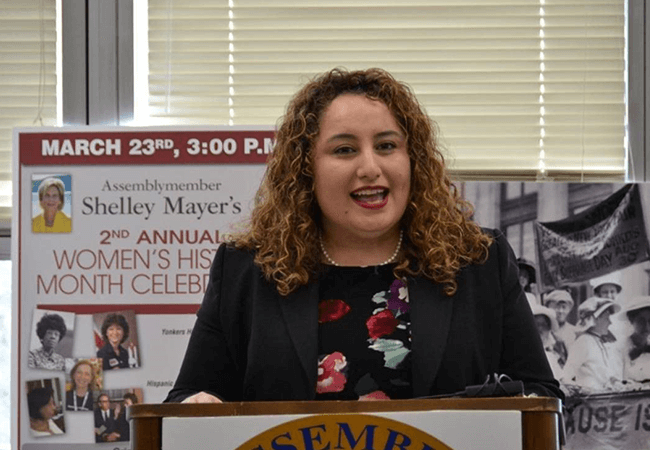 Both Teacher and Learner, She Helps People Thrive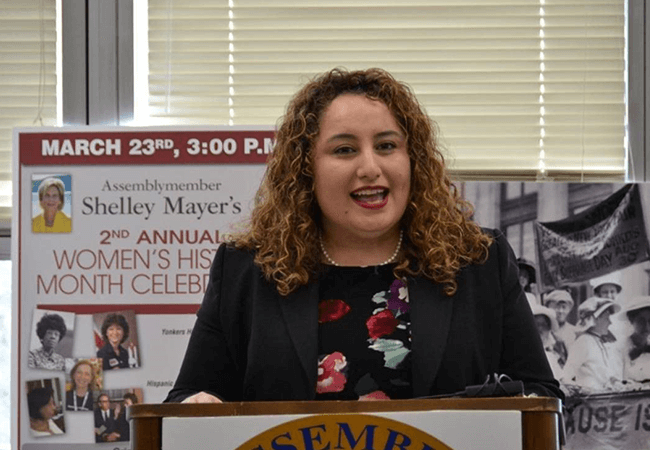 This is the 16th in a series of profiles of Campaign leaders talking about their connections to the nursing or health care profession and their interests in healthier communities.
Lucia Alfano, RN, MA, is a public health expert with a focus on diversity, nursing leadership, mentoring, and building cross-sector partnerships. Alfano was assistant professor of nursing at Concordia College, N.Y., before leaving to pursue her doctorate at Columbia University. She is founding president of the National Association of Hispanic Nurses Westchester chapter and has been a member of the Campaign for Action's New York State Action Coalition since 2013. She is a 2015 Campaign Breakthrough Leader in Nursing as well as a Campaign Outreach Advocate for a Culture of Health, or COACH.
Why did you decide to become a nurse?  
I became a nurse by accident. At 18 years old, with little direction and not much support, I did not know where I would end up or what I wanted to be when I grew up. A friend told me she was attending nursing school and that I should apply—so I did. Not realizing the immense challenge this entailed, I dove right in and began my journey as a dedicated learner and soon after as a nurse.
Can you describe your philosophical evolution from making that decision to where you are today?
When I entered community college, I had to take remedial courses for a year before I could take the core courses for the nursing program. I spent countless hours and days in the tutoring center and in library. I became a lover of learning—in fact, 20 years later, I am still in school.
When I began the nursing courses, I knew that I was born to care for people. That applied not just to the patient during clinical rotation, but also for my peer who needed to understand the lecture; a junior student who needed mentoring; and even alumni who wanted to come back and help the seniors in the program. There seemed to be a lot to do and I was in the midst of it all. I became president of the student nurses association and then founded the first-of-its kind mentoring/tutoring program. This was essential for our success as nurses, and it proved to help many nursing students succeed. At this time, I was dubbed "the teacher" because I loved to reteach the lecture and create notes to share, with colorful details. I loved helping others excel, learn, rejuvenate to improved health, and thrive.
Today, I continue to be this teacher, avid learner, and willing to build or conceptualize something that will help people rise. This is my philosophy, to help as many people rise to their greatest potential—weather it be via health, education, mentoring, friendship, policy change, advocating, or picketing—an advocate and an activist by nature for all people in need.
Of all that you have accomplished, what are you most proud of?
I am most proud of where I am today—in a doctoral program at an Ivy League school, living my dream to be pursuing my doctorate.
I am also very proud of the founding of the National Association of Hispanic Nurses in Westchester County, which has served thousands of community members and professional nurses in a positive and uplifting way.
If you could change the profession in any one way, what would you change and why?
I aim to change the way nurses are educated. My vision is to create interprofessional education models that will help nurses become effective team members immediately after graduation. Nursing education is lagging in innovative strategies and modalities. We need to update curricula.
We also need to give more opportunities and support to people of diverse backgrounds. Less than 1 percent of nursing faculty is Hispanic, yet we are the largest population in our nation. We need to encourage more nurses from diverse backgrounds to pursue academia. Our students thrive when they can see educators who look like them.
What is the most important action that nurses can take to lead the way to improve health and health care in America?
Nurses need to stand forward in advocacy in their communities, professional organizations, and in policy and politics. Their voices need to be heard and their presence felt in decision-making arenas. Nurses have the potential of becoming influential in changing laws and policy by presenting their specialties, their research, their experience. Nurses are diverse, caring, smart—there is nothing we can't do. We must be present. We must vote. We must run for office. We must educate and mentor the incoming generation. Each one must teach one. Don't let others fail because of lack of support and resources—let's stand together in seeing this does not happen.
What role do you see for yourself in building a healthier America?
As an educator with a doctoral degree, I want to be at the helm of decision-making for nursing education. I want to work with community, government, and academia in order to improve curricula around the nation. The foundation of how nurses are educated needs to be updated and revolutionized. I plan to be leading these conversations and building models and integrating them in universities and colleges—so that they can lead the way in educating nurses for generations to come.