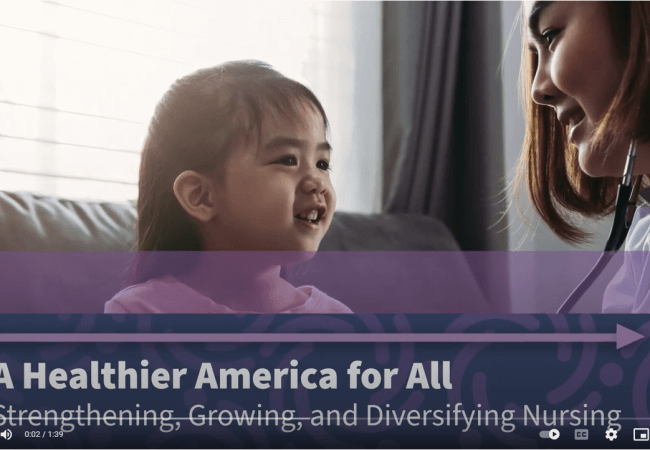 A Healthier America for All
The next phase of the Future of Nursing: Campaign for Action will focus on making sure that everyone in America can live a healthier life, advanced by equity-minded nurses as essential and valued partners in providing care and promoting health equity and well-being. The Campaign is an initiative of AARP Foundation, AARP and the Robert Wood Johnson Foundation.
This new video lays out the Campaign's goals as we move forward, including fostering and unleashing the power of equity-minded nurses to lead and advocate for health equity and disrupt structural racism, increasing equitable access to care and services by nurses, and strengthening, growing and diversifying nursing at all levels.
The video also highlights the Campaign's significant impact from its first decade.