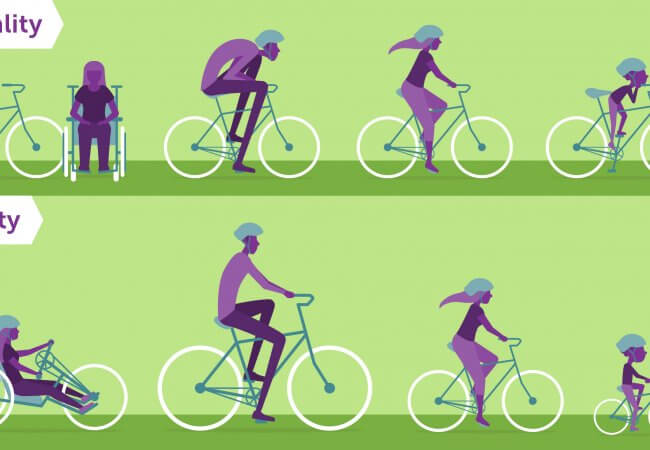 Wisconsin Action Coalition Conference Focuses on Dealing With Disparity
On June 15, the Wisconsin Action Coalition, led by Wisconsin Center for Nursing Executive Director Barbara L. Nichols, MS, RN, FAAN, hosted the eighth annual Wisconsin Center for Nursing Conference. "Dealing With Disparity: Making a Difference in Practice & Leadership" brought together diverse partners who are working together to transform health and health care through nursing.
Wisconsin, like the rest of the U.S., is experiencing a growth in populations comprising racial and ethnic minority populations. This shift presents challenges and opportunities for tomorrow's nursing workforce. A common thread through all conference presentations and discussions was the recognition that a qualified and diverse nursing workforce will best support a Culture of Health.
The keynote address, delivered by Diana J. Mason, PhD, RN, FAAN, helped frame the discussion about the meaning of health equity in building a Culture of Health among individuals, families, and communities. Mason provided examples of nurse-designed models of care that are promoting a Culture of Health and presented strategies for nurses to lead initiatives to foster health equity and diversity.
Showing the Robert Wood Johnson Foundation illustration that compares equality to equity—an image that emphasizes that one size does not fit all—Mason challenged us to build our own Culture of Health in our own communities, health care organizations, schools, and practices.
The daylong conference included workshops on unconscious bias, on the nurse-family partnership, on narrowing the diversity gap, and on new approaches for retaining a diverse workforce.
"Inspiring and Uplifting" Discussion and Remarks
As the conference concluded, Thomas Veeser, RN, MSN, chief nursing officer at Ascension Wisconsin, summarized the day's highlights and participants shared the lessons they had learned. Some raised important questions about how to turn inspiration to action, calling the conference "inspiring and uplifting" and saying they planned to bring information to their organizations.
Most encouraging were students and new graduates who talked about joining their professional organizations and Action Coalitions to help increase health care access and health equity within their community, as well as advocating for service opportunities in school with low- and middle-income communities.
This conference was made possible by the generous support and sponsorship of numerous Wisconsin partners.
Perez is an assistant professor of nursing at the University of Pennsylvania School of Nursing and is an advisor on diversity issues to the Future of Nursing: Campaign for Action.