The North Carolina Experience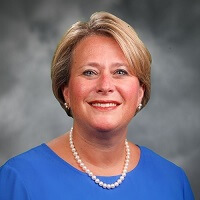 Hello, NC Action Coalition Members and Volunteers! Valarie Howard requested that I share with you the following opportunity, which can also be viewed at https://nam.edu/event/vital-directions-for-health-and-health-care-the-north-carolina-experience/
Vital Directions for Health & Health Care: The North Carolina Experience
November 21-22, 2019 | Durham, NC or live webcast
Join us on November 21-22, 2019 for the symposium, Vital Directions for Health & Health Care: The North Carolina Experience, at the North Carolina Biotechnology Center in Durham, NC or via webcast.
The National Academy of Medicine launched the Vital Directions for Health and Health Care Initiative in 2016, which convened more than 150 leading researchers, scientists, and policymakers to provide expert guidance on 19 priority issues for U.S. health policy. The resulting capstone publication presented a framework for achieving better health and well-being, high-value health care, and strong science and technology for the nation.
The North Carolina experience will provide a platform for understanding the status of health and health care at the state level within the context of the NAM Vital Directions initiative. The symposium will examine state-based capacity and lessons learned for guiding health policy, as well as synergies among institutions and organizations that could lead to a more equitable and healthy future for all.
North Carolina Governor Roy Cooper will provide opening remarks, and two keynotes will be presented by Secretary Mandy Cohen of the North Carolina Department of Health and Human Services and Karen DeSalvo of The University of Texas at Austin Dell Medical School. Additional information on the agenda and speakers can be found here.
Register to attend     https://nam.edu/event/vital-directions-for-health-and-health-care-the-north-carolina-experience/
Tweet!
Tweet this! Vital Directions for Health & Healthcare: The North Carolina Experience, @theNAMedicine symposium on 11/21-22, will discuss how health & health care is working at the state level & what can be improved upon. Register in person or via webcast: http://bit.ly/34kSchI #NAMVitalDx
Tweet this! Vital Directions for Health and Healthcare: The NC Experience, 11/21-22, will examine state-based health care capacity & lessons learned for guiding policy & synergies to lead to more equitable health for all. Register in person or via webcast: http://bit.ly/34kSchI #NAMVitalDx
Tweet this! Based on the framework developed by the #NAMVitalDx initiative, @theNAMedicine's symposium on 11/21-22 will focus on state-level implementation and advancement of aspects of health care vital to the nation: http://bit.ly/34kSchI