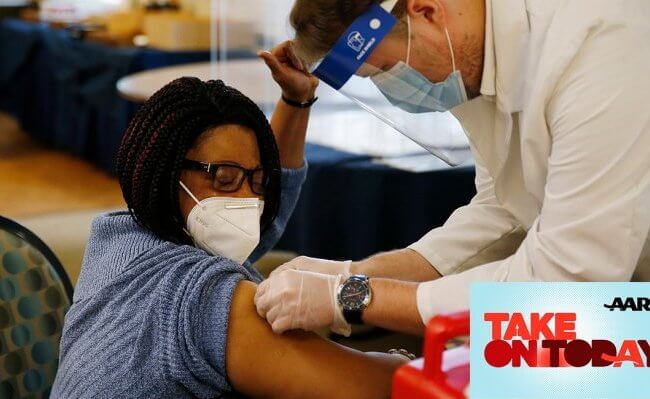 The State of Nursing Homes today
Catch up on the latest on surging COVID-19 rates and nursing homes with this AARP Take on Today Podcast.
Susan Reinhard, RN, PhD, FAAN, AARP senior vice president and director of its Public Policy Institute, and chief strategist for its Center to Champion Nursing in America, speaks to Bob Edwards about how the nation's nursing homes are faring in the push to vaccinate their staff. AARP state leaders from Florida, Arkansas and Utah also weigh in on what they are seeing.
"The nursing home industry standard is we should have at least 75 percent of workers vaccinated," Reinhard said. "But only one in four nursing homes in the country have reached that level."
The pandemic has killed more than 186,000 residents and staff of nursing homes and other long-term care facilities. The AARP Public Policy Institute, in collaboration with the Scripps Gerontology Center at Miami University in Ohio, created the AARP Nursing Home COVID-19 Dashboard to provide four-week snapshots of the virus' infiltration into nursing homes and impact on nursing home residents and staff, with the goal of identifying specific areas of concern at the national and state levels in a timely manner. This dashboard has tracked five categories of impact since summer 2020 as well as vaccination rates of nursing home residents and health care staff for the last two months and is updated every month to track trends over time.