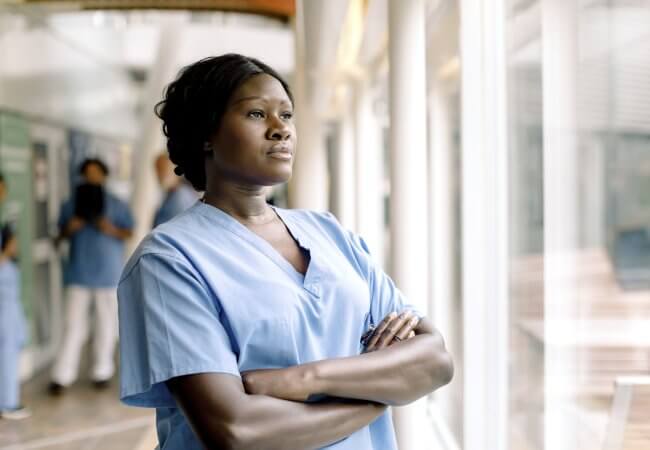 Survey Finds Culture of Racism and Discrimination in Nursing Schools and Workplaces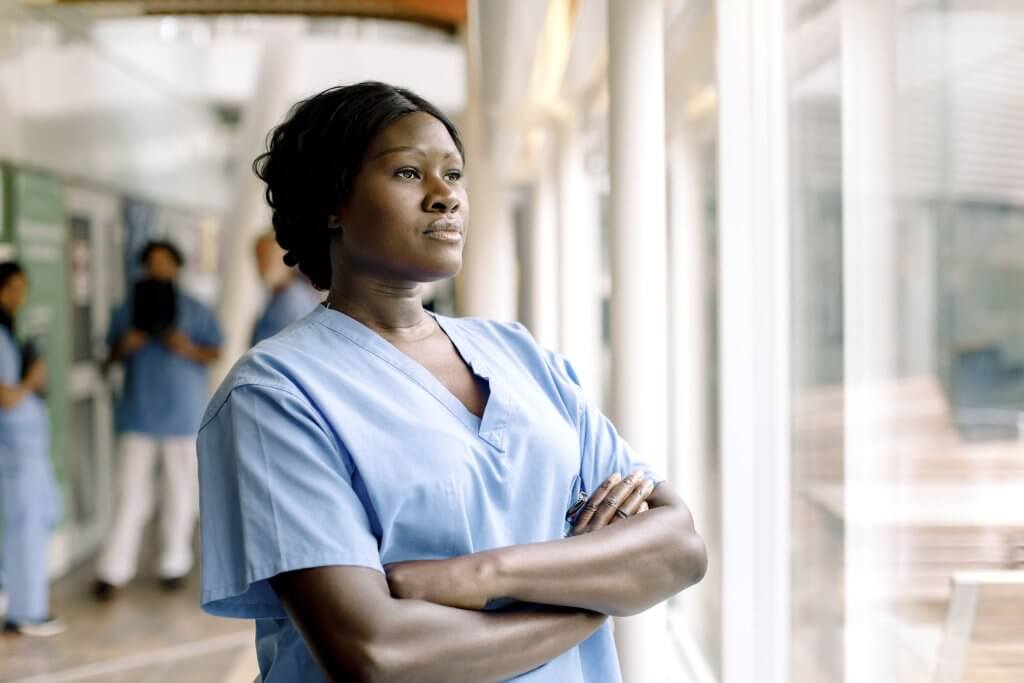 When the Robert Wood Johnson Foundation (RWJF) asked nurses about their experiences with and perceptions of racism at work, a majority said there is a high prevalence of racism and discrimination in the workplace. About eight in 10 said they have experienced it from patients and about six in 10 said they experienced it from their colleagues. Nearly half said there is a culture of racism in nursing school.
Still, fewer than one in four nurses said they had reported the discrimination they saw or experienced to management.
An article in STAT about the RWJF survey explains why. "In interviews with pollsters, nurses said they felt human resources employees, administrators, and even their union leaders would do little to help, and more than half of those who did report what happened said their relationships with supervisors and fellow nurses suffered as a result."
Not surprisingly, incidents of racism were most common for nurses of color. Eighty-eight percent of Black nurses reported seeing or experiencing racism from patients and 72 percent from colleagues. Eighty-six percent of Asian nurses reported racist experiences from patients and 65 percent from colleagues.
For its story, STAT interviewed a number of nurses from a variety of backgrounds, including Whitney Fear, MSN, PMHNP-BC, PMH-C, a psychiatric mental health nurse practitioner at a federally qualified health center in Fargo, North Dakota who is profiled in this short documentary called Who Cares. They also spoke to a nurse practitioner in New York City named Jose M. Maria. As a "triple minority in nursing — Black, Latino, and male — he often gets mistaken for a janitor."
More than half of nurses in the RWJF survey said their nursing school taught about racial sensitivity in caring for patients, but less one third said they learned about structural racism in health care itself. The Future of Nursing: Campaign for Action, an initiative of AARP Foundation, AARP and RWJF, believes nurses can and will play a leading role in advancing health equity.
The complete survey from RWJF and NORC at the University of Chicago is available as a PDF at this link.
Photo credit: (c) GETTY IMAGES/Maskot