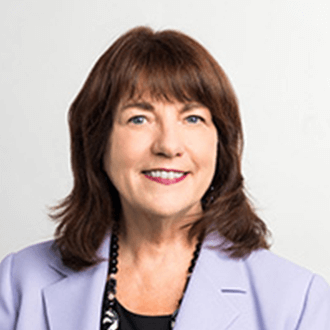 Susan C. Reinhard, PhD, RN, FAAN
Senior Vice President and Director, AARP Public Policy Institute and Chief Strategist, Center to Champion Nursing in America
Susan C. Reinhard is a senior vice president and director at AARP, directing its Public Policy Institute, the focal point for public policy research and analysis at the state, federal and international levels. She also serves as the chief strategist for the Center to Champion Nursing in America, an initiative of AARP, AARP Foundation and Robert Wood Johnson Foundation and a national resource center created to ensure America has the nurses it needs to provide care in the future.
Susan is a nationally recognized expert in health and long-term care policy, with extensive experience in conducting, directing, and translating research to promote policy change. Previously, she served as professor and co-director of Rutgers Center for State Health Policy, directing several national initiatives with states to help people with disabilities of all ages live in their communities.
As deputy commissioner of the New Jersey Department of Health and Senior Services, she led the development of policies and nationally recognized programs for family caregiving, consumer choice, and community-based care options. She is a former faculty member at the Rutgers College of Nursing, an American Academy of Nursing fellow, and a National Academy of Social Insurance member. She holds many governance positions, including vice chair of the Center for Health Policy Development, which includes the National Academy for State Health Policy. She holds a master's degree in nursing from the University of Cincinnati and a PhD in sociology from Rutgers University.