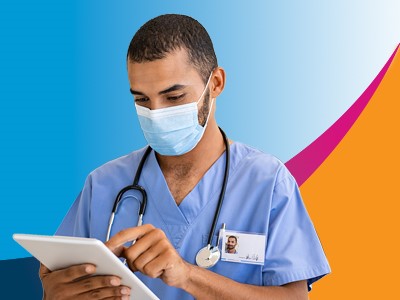 Nurses Are Reimagining Health Care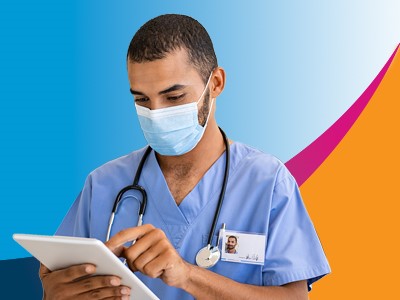 After more than two years of dealing with a devastating pandemic, the news is full of headlines showing exhausted, frustrated nurses who are ready for change. What the headlines miss is that nurses are eager to lead that change.
When the American Nurses Foundation's Reimagining Nursing (RN) Initiative put out the call for bold ideas that could transform nursing, it received more than 300 ideas from nurses on ways to revolutionize health care.
"From the hundreds of proposals received from nurse teams around the country, we selected the boldest ideas that address key nursing challenges," says Foundation Executive Director Kate Judge. "These out-of-the-box solutions are what we need to transform health care and improve the lives of nurses and people in their care."
One pilot uses immersive virtual reality to improve clinical education. Another creates direct reimbursement models for nurses to improve health equity in rural areas. Explore all the selected pilot projects on the RN Initiative website.
Many RN Initiative pilots are based on unique and important partnerships. The American Nurses Foundation received grant proposals from collaborating nursing schools with ideas for how to better prepare graduates for their first job. Hospital systems partnered with private companies to integrate cutting-edge technologies to support nurse efforts.
"The partnerships behind these pilots are often as exciting as the projects themselves," said Michelle Greanias, RN Initiative director. "The goal of this initiative is to see what works, not just at one nursing school or in one hospital system, but in multiple settings across the country. Multiple partners collaborating on a single project gives us a much better chance to apply the solutions in different contexts."
The RN Initiative focuses on three priority areas for innovation that present unique opportunities for large-scale, replicable change. Focusing on these areas can enable nurses with cutting-edge knowledge and tools and improved environments and systems to deliver equitable, exemplary care to their patients:
Practice-Ready Nurse Graduates pilots will prepare newly graduated nurses to immediately succeed in and contribute to a variety of settings where patients need care.
Technology-Enabled Nursing Practice pilots will support the design and implementation of technology-based tactics and tools that enhance the practice of nursing.
Direct-Reimbursement Nursing Model pilots will expand nursing practice and elevate the value of nursing through direct reimbursement for nursing care delivery, management, and coordination outcomes.
By 2025, each pilot will deliver evidence that demonstrates how their solution improves nursing. They will also provide resources and tools that enable their solution to be widely adopted within the profession. The Foundation's goal is to support the successful pilots and scale them more broadly, transforming the initial pilots into a reimagined health care system that puts nurses at the center.
For more information on the Reimagining Nursing Initiative, visit the website or contact Foundation staff at rni@ana.org.