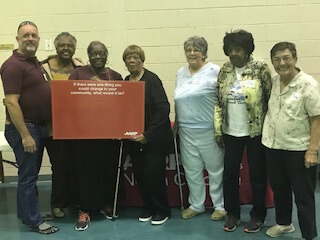 Livable Communities Events, May 15, 2019 in Greenville NC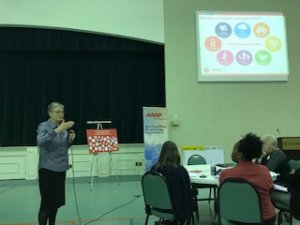 The first event was a partnership between NC AARP and Coastal Associate State Director, Wilmington (Cathy Sevier and Suzanne Black) and NC FON AC East (Laura Bliley, Gina Woody, Renee Mayo).
It included approximately 45 people representing 14 agencies within Pitt Co (high area need) to include Depart of Aging, University (Retired Medical School Dean/Former NC Med Society President and ECU Public Health Director), HRSA ECU College of Nursing Gerontology Nursing Grant (co-director). The discussion included a discussion on the health needs for Pitt County, outcome planning and suggested solutions. Our next meeting is planned for late June after the Pitt County Mayor's office has been briefed.