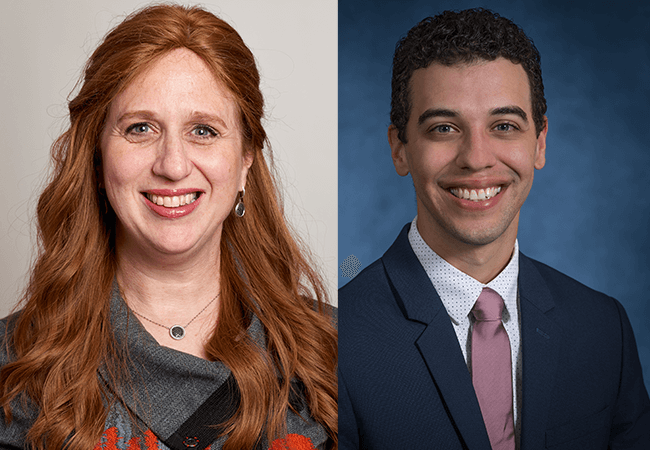 Consumers Benefitted When A Hospital Removed Barriers to Nurse Care During the Pandemic; Join a Webinar to Learn How Nurse Leaders at Mount Sinai Health System Accomplished It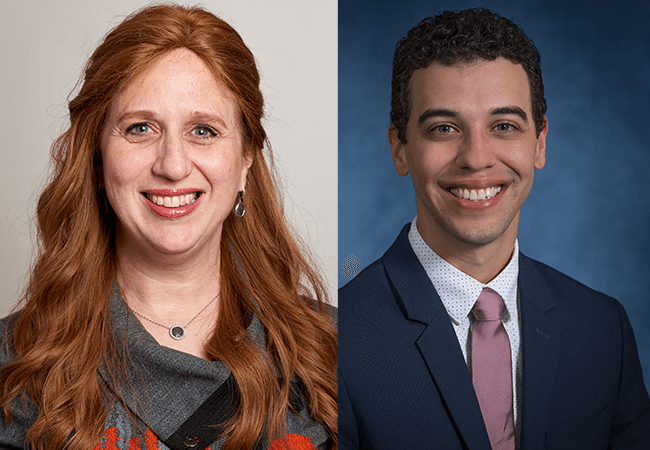 As the pandemic ravaged New York City in the spring of 2020, oncology patients at Mount Sinai Health System faced challenges with accessing their life-saving therapy because many members of the health care team who were responsible for overseeing their care were out sick with covid.
Toby Bressler, PhD, RN, FAAN, the senior director of nursing for oncology and clinical quality, knew that nurses and nurse practitioners could be practicing to the fullest extent of their education and training to fill the void, and she worked with leadership and the interdisciplinary team at Mount Sinai to change policies to allow them to do so.
"We were worried about delaying care for our patients," she said. "Our nurse practitioners could oversee the delivery of infusion services to meet the needs of our patients."
Leadership at the Mount Sinai Health System agreed. It was the first of several changes to practice that Mount Sinai implemented that has modernized access to care and reduced delays for patients.
Nurse practitioners now meet with patients to discuss and develop survivorship care, which focuses on the health, surveillance and overall wellness of patients after they have completed their initial cancer treatment. Before the pandemic, patients experienced delays in scheduling appointments with a physician. Now with nurse practitioner-led clinics, patients can see a provider for a follow-up or sick visit with little to no delay.
The hospital also enabled nurse practitioners to bill for the services that they provide. All nurse practitioners across the Mount Sinai Health System in the Oncology Service line are now participating members of health plans that allow nurse practitioners to bill for services. Before the pandemic, only physicians could bill for services rendered and not all the nurse practitioners had the needed documentation to prescribe medication, which could result in delays to patient care if a nurse practitioner needed to wait for a physician to place an order for a patient to begin treatment.
These changes maximized the roles and responsibilities of care team members to practice to the fullest extent of their education and training, which in turn, improved patient care delivery and quality. For example, the changes freed physicians up to see more patients, reduced paperwork, and enabled them to spend more time conducting research and focusing on patient quality, according to Dr. Bressler.
"The changes improved patient care and made life easier for each member of the care team," Bressler said. "It was a win-win."
(Updated April 6) On April 4 at 3p.m. ET, Bressler explained during a Future of Nursing: Campaign for Action webinar how her organization removed these and other barriers to expand access to care for patients and to reduce delays. She was joined by Marcus Henderson, MSN, RN, a doctoral student at Johns Hopkins University and a member of the National Academy of Medicine (NAM) committee that released The Future of Nursing 2020-2030: Charting a Path to Achieve Health Equity. The Campaign is an initiative of AARP Foundation, AARP and the Robert Wood Johnson Foundation.
Among its recommendations, the new NAM report calls on employing organizations to eliminate restrictive policies that prevent nurses from practicing to the full extent of their education and training. Even in states where nurses enjoy full practice authority, some employing organizations have restrictive policies in place that reduce access to care, lead to patient care delays, diminish efficiency and timeliness of lab results, and add costs to the healthcare system.
Some examples of restrictive policies are when a healthcare system prevents nurse practitioners from writing orders, requesting physician referrals, or directly consulting with pharmacists.
Other practices do not take advantage of standing orders, which are written protocols in place that permit nurses to order immunizations, screenings, and routine lab tests or medication refills for chronic care management for diabetes, hypertension and hypothyroidism, or other team-based care protocols. Instead, nurses need to wait for the provider to place an order, which is less efficient and can add to wait times for patients. Enabling nurses to practice at the fullest extent of their education and training improves the efficiency and effectiveness of the healthcare team and care delivery, according to Henderson.
"Healthcare teams should be leveraging the skills and abilities of all their members," Henderson said. "These barriers prevent nurses from providing the care that they are educated and trained to give."
Henderson and Bressler will share tips during the webinar on how nurses and others can work to remove these restrictive barriers to improve access to care and reduce delays for patients.