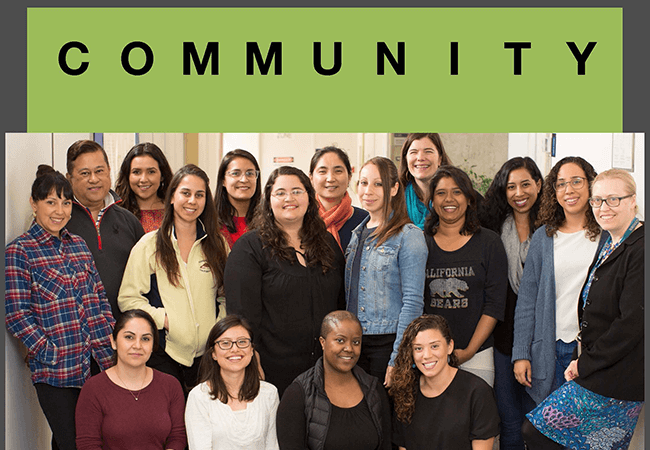 Easing the Path to Nursing for First Generation Students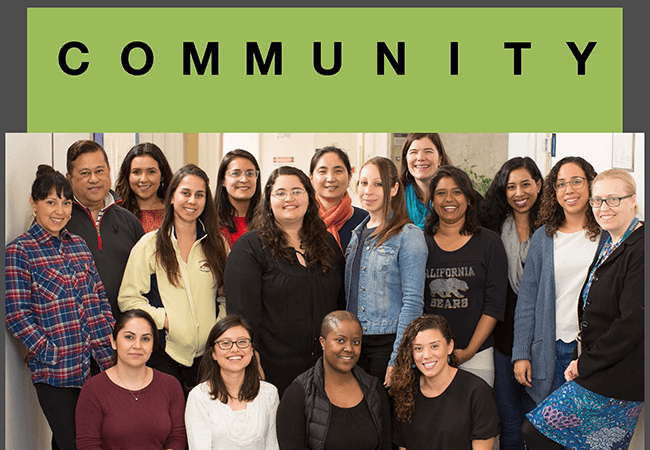 "Once first-gen, always first-gen."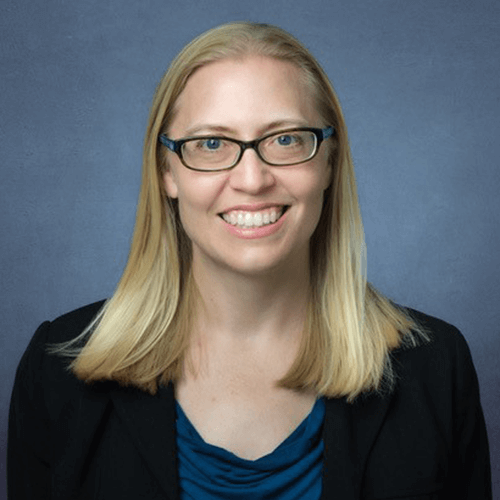 That sentiment says a lot about Laura M. Wagner, PhD, RN, FAAN, and the program she founded, FirstGenRN. The associate professor at the University of California, San Francisco (UCSF) School of Nursing is a first-generation college graduate herself, and even though all UCSF nursing students have bachelor's degrees, (the school's only entry-level nursing degree program is at the master's level), Wagner says her first-gen students still need support.
"Even if they've already got a bachelor's degree, they are still going to struggle with writing. They're still going to struggle with financial aid. You will always have that identity with you," she says.
UCSF has a high percentage of first-gen students, and once Wagner started advising those in the nursing program, word quickly spread that she was someone they could turn to for support. Wagner, who is white, reached out to involve the school's faculty members of color. She quickly discovered that those on the faculty at that time came from educated families. First-generation status is an invisible identity, Wagner points out, adding that many of the students she supports "look nothing like me, but we have a commonality."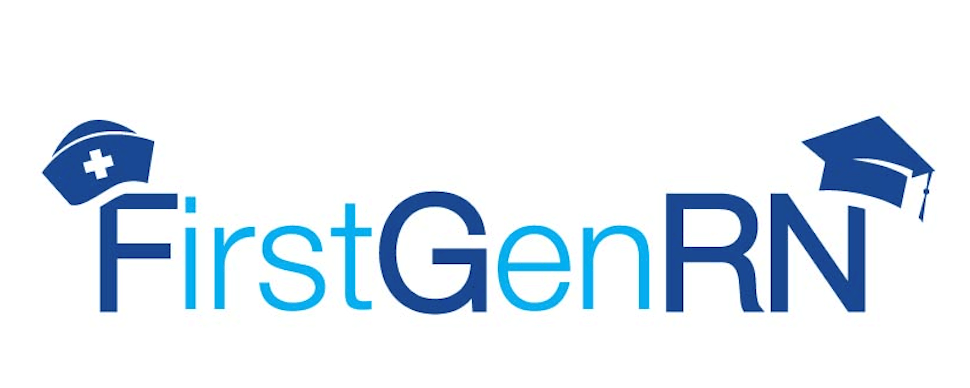 The program Wagner created has three distinct facets. FirstGenRN students receive direct support through monthly meetings where they learn about personal finances, paying off loans, finding a mentor, self-care, career planning, and other information students say they need to succeed but may have not learned at home.
The program also includes a visibility campaign. Posters throughout the nursing school raise awareness that first-gen students are present and equipped with strength, resilience, and drive.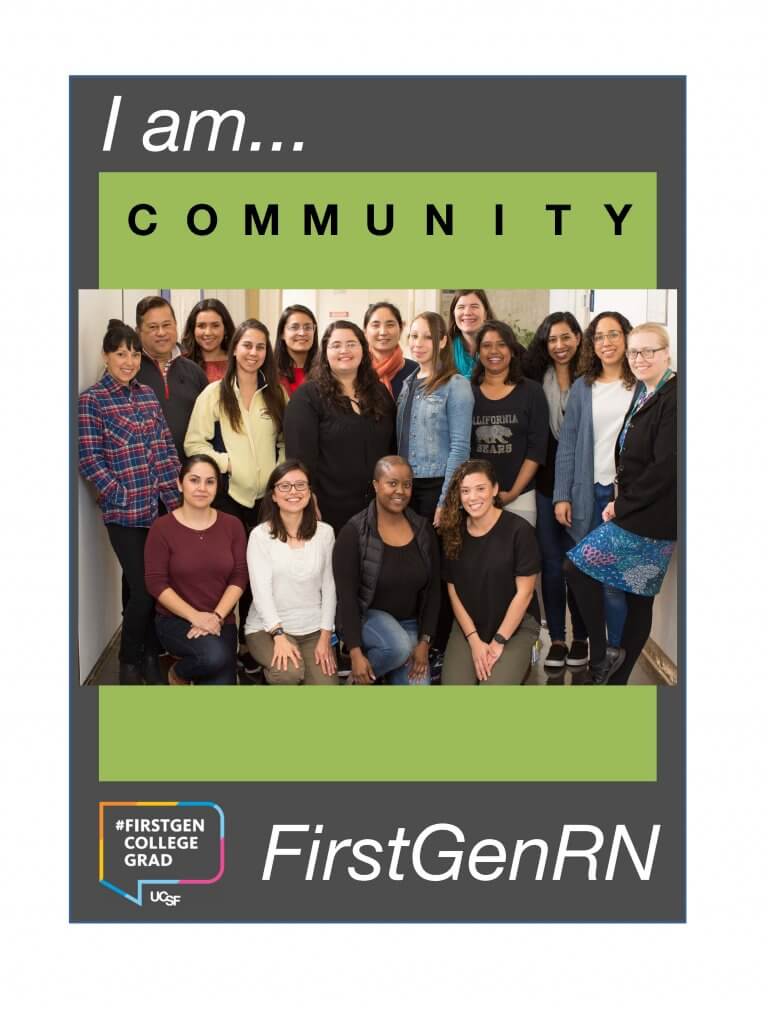 The program's third facet is faculty development. "I would sit in meetings, hearing faculty members speaking about first-generation students and accentuating their deficits rather than their strengths. I was feeling like, we are not here to break them down. We are here to build them up and support them."
Educating the faculty has changed attitudes, Wagner says. Since she began FirstGenRN with seed money in 2016, the nursing school has adopted a holistic admissions process. It no longer requires GRE scores and focuses on identifying strengths when evaluating students. The nursing school now has the highest percentage of first-gen students of any of school on the UCSF campus at 39 percent, up from 30% just four years ago.
That's saying something. UCSF was one of the first universities in the United States to be recognized as a First-gen Forward Institution by the Center for First-Generation Student Success. Since 2012, the University of California system has been tracking applicants' parents' educational attainment as part of their admissions data. At UCSF, which focuses solely on health professions' education, more than a quarter of the student population identifies as first-gen.
At the campus level, the university supports first-gen students with scholarships, awareness videos, alumni engagement, and a weekly food market where all students can shop. "Food security is a huge issue among first-gen students," says Wagner, who always supplements her student meetings with a hot meal.
That assertion is supported by HealthImpact, which surveys the state's newly licensed RNs annually. Following input from Wagner and others, the survey began measuring stress levels, commute times, and food insecurity among other social determinants of health. They discovered that California's nursing students were especially worried about paying off their loans.
What's next for Wagner? She's about to embark on an expansion of her program in collaboration with Hartnell College, a Hispanic-serving community college in the agricultural community of Salinas, CA. The FirstGenRN Rural Eldercare Advancement Program (REAP) will allow 10 to 20 Hartnell students to take part in monthly FirstGenRN meetings and a summer workshop that will include a writing tutorial. The program also includes a faculty development program that will focus on preparing nurse educators to infuse the Hartnell curriculum with new content in three areas: rural health, the social determinants of health, and the Institute for Healthcare Improvement's 4Ms Framework, which aims to make health care delivery age-friendly. This effort will benefit all Hartnell students.
Finally, REAP will develop clinical placements in primary care through a partnership with a local federally qualified health center. "Often students get this message that they need to go work on a med-surg floor in a hospital," says Wagner. "One goal of this grant [which came from the Health Resources and Services Administration] is to say, there are other career opportunities out there."