Champions of Nursing: Target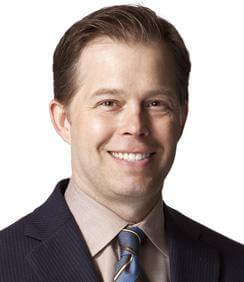 Back in 2006, retail giant Target tried something that was unusual at the time.
Facing growing health care costs, a short supply of primary health care providers, and an aging population, America's second largest general merchandise retailer opened a few health clinics in some of its stores and staffed them with nurse practitioners, who treat routine illnesses or ailments such as strep throat, colds and flu, allergies, bladder infections, and rashes.
The results were immediate: affordable, accessible health care for thousands of Target customers and employees.
Today, Target has more than 80 health clinics in stores from Maryland to Texas and is among the growing number of corporations, insurers, and others to recognize that tapping nurses to help meet health care needs is shrewd business.
"At Target, we care about health and wellness," said Kevin Ronneberg, M.D., Target's medical director. "We are proud to offer a variety of high-quality health services in our stores at an affordable cost through our pharmacies, health clinics, and retail clinics."
The Future of Nursing: Campaign for Action is proud to call Target a partner and leading advocate in efforts to modernize state laws to allow nurse practitioners to practice to the full extent of their education and training, as they do at many Target clinics.
But 31 states have  impeding regulations and policies around nursing that create hurdles for Target to staff their clinics with nurse practitioners.
"We want to offer services to all of our guests where they live and where they shop, but policy can get in the way of our doing that," Ronneberg said. "We believe that if we can improve policy, we can help people obtain better care. This helps our guests, team members, families, and communities to save money and live healthier lives."
From the early days of the Campaign, Target has been a member of the Champion Nursing Council, a group of national business, consumer, and health groups committed to ensuring implementation of the recommendations of the Institute of Medicine's Future of Nursing report.
Recently, Target assumed a new leadership role as Ronneberg joined the Campaign's Strategic Advisory Committee to help shape the vision for this work. He also recently participated in a Campaign-sponsored forum on making the economic case for tapping the full potential of nurses.
Ronneberg believes that the business perspective of corporations like Target adds an important dimension to meeting the Campaign's goals.
"When we recently opened our clinics in Texas, the employees wore t-shirts that said 'Expert care from caring experts.' Nurses provide excellent, high-quality care, and that's the message we need to get across to the public in the Campaign."
This story appeared in the October 2014 issue of Advancing Health: News from the Campaign for Action.