Champion of Nursing: Best Buy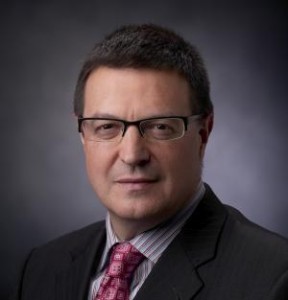 As one of the nation's largest consumer electronics retailers, Best Buy has lots of reasons to keep its workforce healthy: 125,000, to be exact—the number of its employees. As a public company, Best Buy also has an obligation to hold the line on costs while keeping health care affordable for its staff members.
Those goals are why Best Buy sees nurses as a big part of its healthy future.
They are also the reasons Best Buy recently joined the Campaign for Action's Champion Nursing Coalition, a group of national business, consumer, and health groups committed to ensuring that the Institute of Medicine's landmark recommendations to advance nursing are carried out. Charles Montreuil, Best Buy's vice president of enterprise rewards, serves on the Campaign's Strategic Advisory Committee, which is a group of leaders in business, health care, and education who help shape the Campaign's strategic vision.
"When I heard about the Campaign's goals, I was instantly enthralled," said Montreuil, who once headed what is now the Minnesota Health Action Group, an advocacy organization comprising Minnesota employers working to improve local health care in a region considered one of the nation's most efficient health marketplaces. "I see the value of the nursing community and the tremendous amount of work and value they can deliver."
Montreuil's respect for the nursing profession is not new. As head of compensation and benefits for Minnesota-based Carlson Companies Inc., he was among the first to put a MinuteClinic, the health clinic chain staffed by family nurse practitioners and physician assistants, inside a workplace. The pioneer and largest provider of retail-based health care nationally launched in Minneapolis in 2000 and is now part of CVS Health.
Best Buy counts on nurse-led retail clinics to bring better health closer to its employees. The company, which pays millions annually for employee-related health care coverage, is working with UnitedHealth Group to include MinuteClinics and other nurse-staffed clinics in Best Buy's health coverage. Additionally, Best Buy is seeking to provide incentives to employees to make sure such clinics are the lowest-cost option for employees.
Best Buy joined the Champion Nursing Coalition to help raise the profile of nursing nationally and to make sure that Minnesota continues to be a health care leader. Advanced practice nurses are key players in improving Americans' health, noted Montreuil. "We need to make care affordable for our employees. And there is no better way than with nurses."
This story appeared in the July 2015 issue of Advancing Health: News from the Campaign for Action.