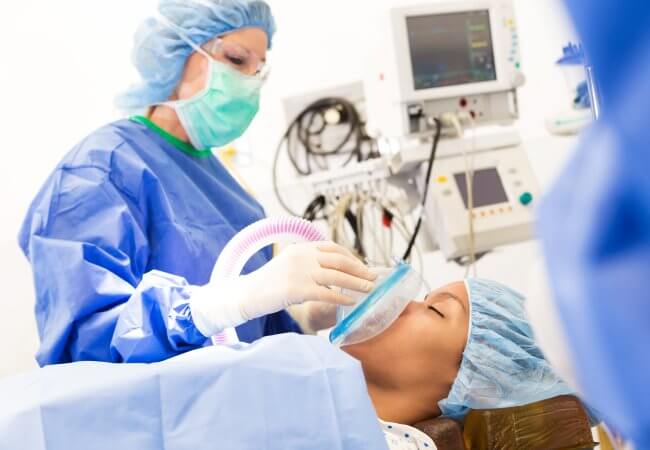 Celebrate Nurse Anesthetists Week: Here's How
Safe and effective anesthesia care for every patient.
That's the ongoing mission for the American Association of Nurse Anesthetists (AANA), and one that AANA highlights especially during National CRNA Week, which begins Monday, January 21.
AANA's theme, "Every Breath, Every Beat, Every Second – WE ARE THERE!," celebrates the extraordinary work done by certified registered nurse anesthetists (CRNAs). If you're a CRNA, thank you! Whether you are or are not, AANA asks you to help spread the word.
Did you know this? CRNAs are anesthesia professionals who safely administer more than 45 million anesthetics to patients each year in the United States,
How about this? CRNAs are the primary providers of anesthesia care in rural America.
There's far more to learn and honor about CRNAs this week week and every week.
Here is AANA's fact sheet about CRNAs: https://www.aana.com/membership/become-a-crna/crna-fact-sheet
And news about the weeklong celebration itself: https://www.aana.com/membership/national-crna-week/the-evolution-of-national-nurse-anesthetists-week
Meanwhile, AANA suggests ways to help the public know about the contributions made by CRNAs, either on social media…
https://www.aana.com/membership/national-crna-week/crna-week-social-media-toolkit
…or in person.
Thank you, to America's nearly 60,000 nurse anesthetists, for the care you provide America.