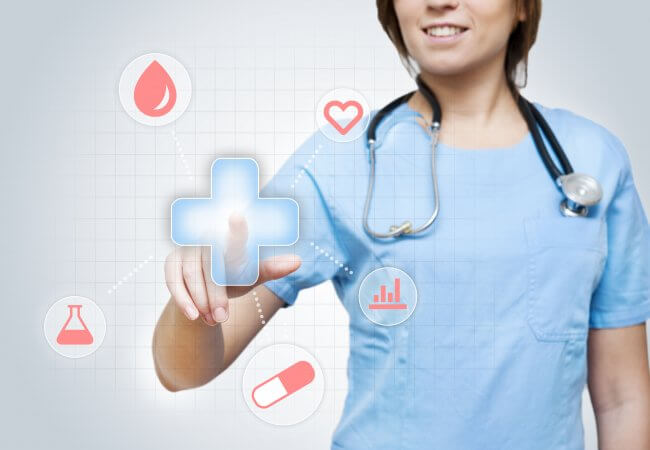 Campaign Names 2019 Innovations Fund Winners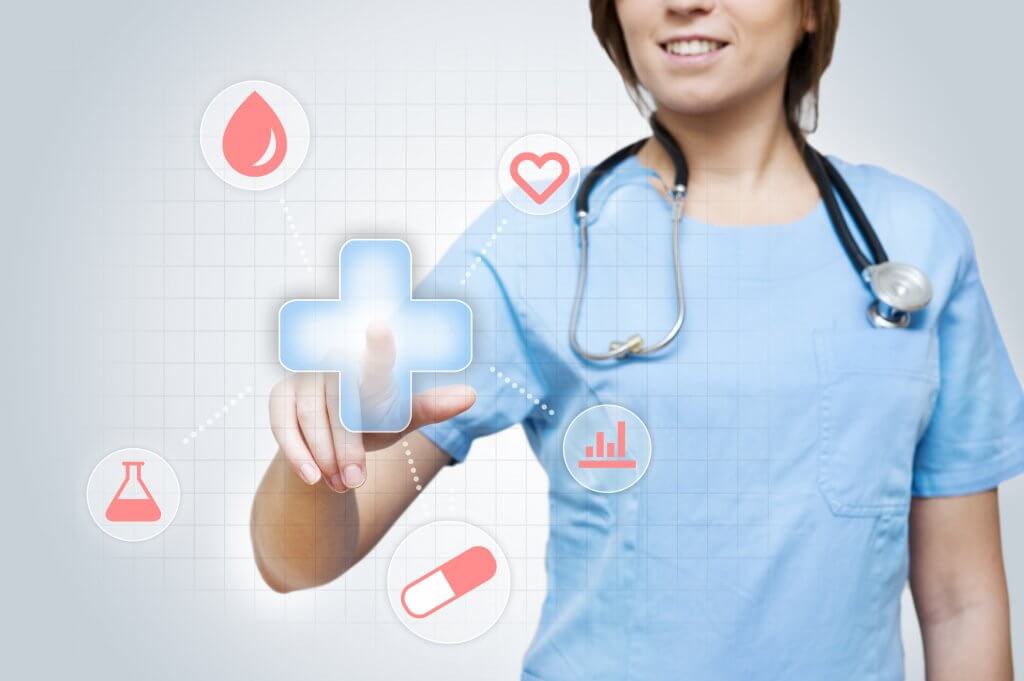 The Future of Nursing: Campaign for Action is pleased to announce that 12 of its state-based Action Coalitions, or in a few cases, organizations designated by an Action Coalition, have been selected to each receive awards up to $25,000 for new or ongoing work that addresses nursing's role in building a Culture of Health and promoting health equity. The 2019 Innovations Fund award winners' plans also demonstrate the importance of collaboration with diverse stakeholders.
"As trusted providers on the front lines of care, nurses have a unique understanding of the needs of their communities," said Susan B. Hassmiller, PhD, RN, FAAN, senior adviser for nursing at RWJF and director of the Campaign for Action. "These states are demonstrating how nurses are taking that important perspective and using it to implement innovative programs to address the social determinants of health. The Robert Wood Johnson Foundation is committed to providing states with the support they need to lead efforts that promote health equity and well-being."
Susan C. Reinhard, PhD, RN, FAAN, senior vice president and director of the AARP Public Policy Institute, and chief strategist at the Center to Champion Nursing in America, an initiative of AARP Foundation, AARP, and RWJF, which coordinates the Campaign for Action, added:
"We are pleased to support the important work of our Action Coalitions and other organizations with this funding opportunity. Since the days of Florence Nightingale, nurses have been making people and communities healthier. Our hope is that each of these organizations will use these funds to continue their work to build a Culture of Health in their state."
The winners and their proposals are:
The Big Bend Area Health Education Center, in partnership with the Florida Action Coalition, seeks to develop and deliver a comprehensive community health worker (CHW) training program for the Big Bend area of Florida. Through collaboration with community partners, they will develop a curriculum to prepare nurses and CHWs to meet the healthcare needs of an underserved population and address health disparities in the region.
The Indiana Center for Nursing, which houses the Indiana Action Coalition, created the Indiana Nursing Education, Engagement, and Diversity Statewide Initiative (NEEDS) to ensure Indiana has a diverse healthcare workforce that represents the communities it serves. In collaboration with diverse partners, NEEDS aims to create a holistic admission toolkit to enhance representation of traditionally underrepresented groups. Additionally, it will design and implement a mentoring program, See Me, Be Me, Be Yourself, for students to be able to see themselves as successful nursing students and as nurses entering the workforce.
Johns Hopkins Home Care Group, in partnership with the Maryland Action Coalition, will launch the Cross-Continuum Fellowship (CCF) program to help prepare nurses for changes in care settings (the movement of care from hospital to community). The fellowship will ensure participants are given proper exposure to and training in the social determinants of health that contribute to health inequity. It will also build a sense of community by engaging participants in the Baltimore area.
The Massachusetts Action Coalition will build on its previous Innovations Fund award by providing nurse facilitators and others appropriate resources to educate students about the dangers of vaping. The Action Coalition will work with representatives of partner organizations to create an evidence-based and adaptive curriculum based on existing state and national resources. The goal of the project is to evaluate and disseminate vaping curriculum to school systems throughout the state.
The Missouri Action Coalition's project will build upon previous work and focus on recruiting advanced practice students and nurses to participate in trainings, including online modules, designed to address population health concepts and increase nursing capacity to support the advancement, efficiency, and sustainability of care providers. The initiative will promote policies, practice, and technology that increase access to equitable and exceptional care, and will encourage a continuum of services using best practices that improve wellness outcomes.
Montana State University's "Reaching Rural" project will develop an online learning community for rural, frontier, and tribal nurses in Montana. The initiative will provide continuing education and professional leadership development with a focus on topic areas that incorporate Culture of Health and health equity principles, including chronic disease prevention and control; adverse childhood experiences, effects on health, and trauma-informed care; mental health and substance abuse; interprofessional practice; integrated behavioral health management and practice; rural health leadership; building cross-sector collaborations; and health equity.
The Nebraska Action Coalition will focus on three projects designed to address health equity in under-resourced areas through innovative programs that focus on housing and access to health and health care. They will 1) pilot a project with a local community organization to address chronic health issues by improving housing stock, 2) build on previous work to collect baseline data on nurses working with community health workers, and 3) pilot a mentoring project to support nurse aides.
The Pennsylvania Action Coalition's project, a podcast series titled "At the Core of Care," is an effort to showcase the stories that highlight how nurses are improving health by focusing on enhancing consumers' experience in the health care system. They also plan to increase marketing efforts and revenue generation for the podcast.
The Rhode Island Action Coalition seeks to reduce stigma and increase "whole-person health" for those suffering from substance-abuse disorders by creating professional development opportunities aimed at stigma-reduction training. The team also plans to organize community support for those seeking to recover from substance abuse. e initiative will expand the Action Coalition's cross-sector network, while engaging nurse leaders, to raise community awareness, scale successful programs, and improve hiring practices that address stigma reduction.
The Virginia Action Coalition aims to promote mental health awareness by convening nurses and behavioral health professionals to discuss opportunities to dissolve barriers to equitable, quality mental health care throughout Virginia's communities. The Action Coalition will also work with community organizations to develop a program aimed at reducing mental health stigma in economically disadvantaged kindergarten-12 schools in the state.
The Washington Action Coalition seeks to build on previous research showing Washington nurses are eager to promote a Culture of Health in their communities, but want additional guidance around implementation. The Action Coalition will work with motivated health care facilities in the state to create action plans for nurses to address the social determinants of health at the point of care, and to track key performance indicators following the implementation of these action plans.
The West Virginia Action Coalition aims to collaborate with cross-sector partners to promote nurse-led health businesses among student nurses with the goal of improving community access to care and stimulating local economies. The team will develop and pilot a nurse entrepreneur curricula for integration into bachelor's, master's, and doctorate nursing programs and create a manual for distribution and dissemination.