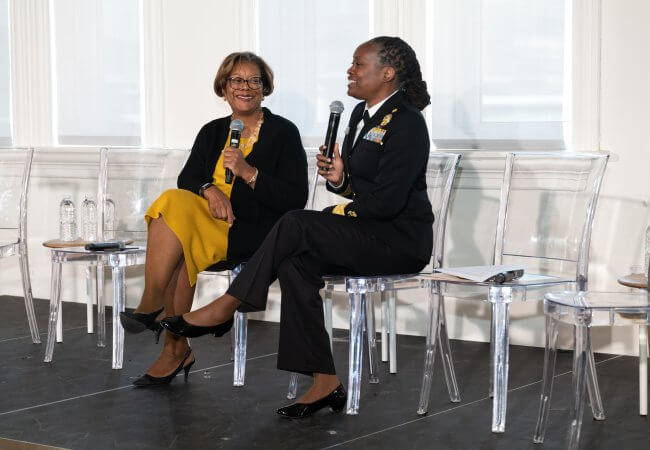 Calls to Action for Advancing Health Equity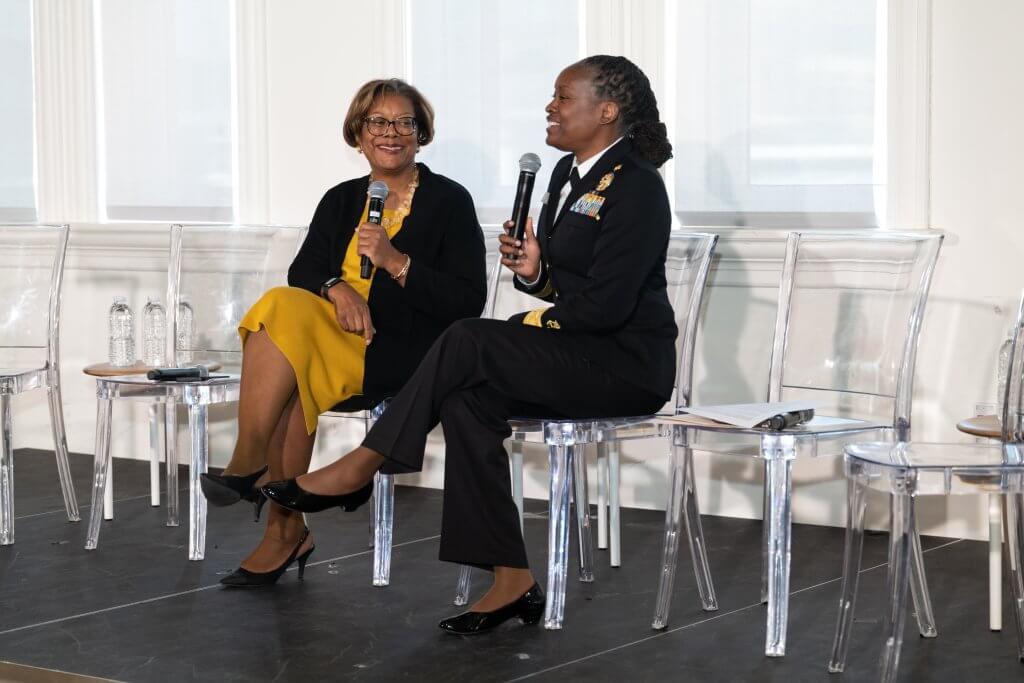 What actions can nurses take to advance health equity?
Answers to this question were the focus of Building Equity in Nursing and Health Care Leadership, a December 1 summit sponsored by AARP and the Future of Nursing: Campaign for Action, an initiative of AARP Foundation, AARP, and the Robert Wood Johnson Foundation. Sponsors included AHIP, The Leapfrog Group, UnitedHealth Group, and The Joint Commission.
Summit participants included frontline nurses; nurse managers, educators, and employers; leaders in government, business, and professional organizations; and members of the Campaign's state Action Coalitions, who are at the forefront of advancing health equity. Their calls to action were personal, programmatic, or focused on policy. Here are a few highlights of what they said.
Nurses need a stronger voice, said Mix, who believes all nurses have a role to play in advancing health equity. In her keynote address, she said the COVID-19 pandemic had produced a shift in nurses' sense of self-worth. "Nurses have seen how valuable we actually are," she said. "We have to do a better job of helping people understand what it means to be a nurse and the value that [we] add."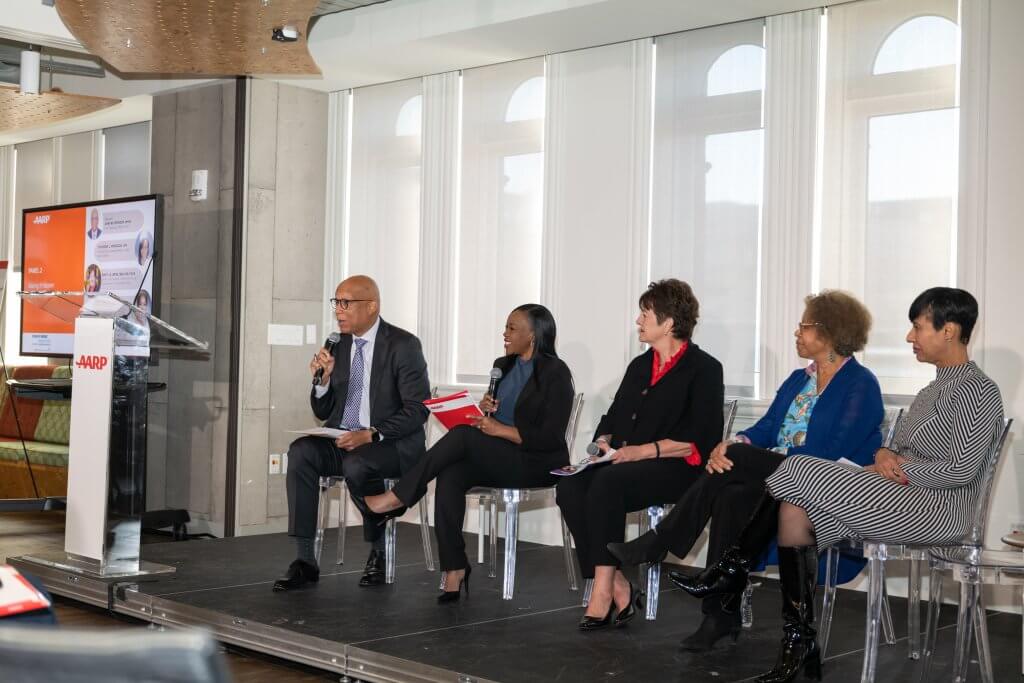 Another powerful call to action came from Tasheeba Mongeon, who works at a federally qualified health center in Rochester, NY. Mongeon described what she learned caring for underinsured patients, many of them Black patients. "It's really not fair for us to judge anyone else…because we don't know what happened to that person. No one wakes up and says, I want to be homeless today. No one wakes up and says, I may harm myself today," Mongeon told attendees. How does she view her job as a Black nurse concerned about health equity? "To advocate for [my patients], to provide support, to jump in there before something happens."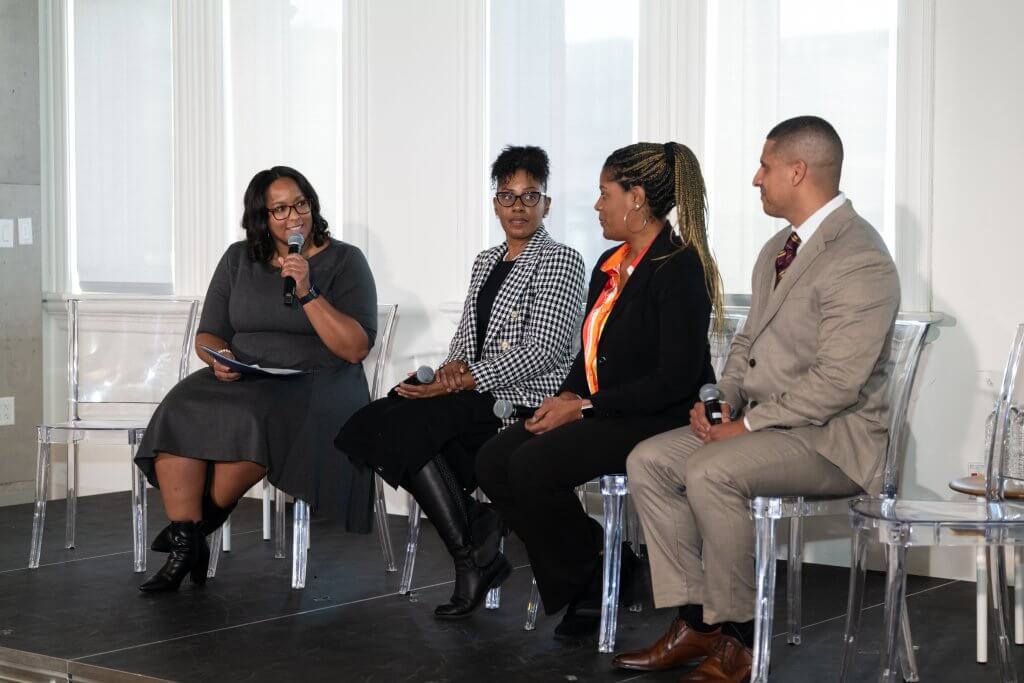 Beard recalled conversations with her grandfather, a Black man who refused to seek health care despite his cancer-related pain because "they don't treat me the way that I should be treated," he told her. Beard called racism "the elephant in the room," and said the time had come for institutions to decide who within their ranks will take responsibility for addressing the problem.
Diversifying the health care workforce to address disparities in care is a strategy the Campaign has long embraced, but its implementation is still a work in progress. Another summit panelist, J. Margot Brooks Carthon, PhD, RN, FAAN, Tyson Endowed Termed Chair for Gerontological Research and Associate Professor of Nursing, University of Pennsylvania, proposed a related call to action. She urged nurse researchers to examine what specific skills and strategies nurses of color employ with their patients and for these effective practices to be standardized. "Are they building trustful relationships? Is it something about their communication patterns? Are they using deep, different teaching or motivational interview tactics? It's not that they just show up in their melanated skin and they're magic."
How can a health system advance health equity? Luminis Health offers vivid examples.
It adopted a version of the National Football Association's Rooney Rule, requiring search committees to recruit a qualified candidate with an ethnic-minority background for the finalist pool of every leadership vacancy in the health system.
Luminis got rid of a tardiness policy that disproportionately resulted in the termination of staffers using public transportation. Many of these employees were people of color.
When Luminis realized it wasn't reaching people of color during the COVID-19 pandemic, the health system upended the prevailing policy of requiring a doctor's appointment and referral for a COVID-19 test or vaccine. The system opened the first drive-up, walk-in test site in their community—no appointment needed. Then they went to barber shops, food distribution sites, and day-laborer gathering points "to truly meet people where they were," Richmond said.
The health system continues to engage in rapid-cycle improvement to make its service delivery more equitable, in part through the Leaders in Equity and Diversity (LEAD) Collaborative, an initiative spearheaded by Meritus Health and Luminis Health with AARP's support. "There is urgency," to advancing health equity, Richmond said. "We have just gone through a pandemic, and it's not over. And guess what? Racism is our second pandemic that we have to address as urgently as we have been addressing COVID."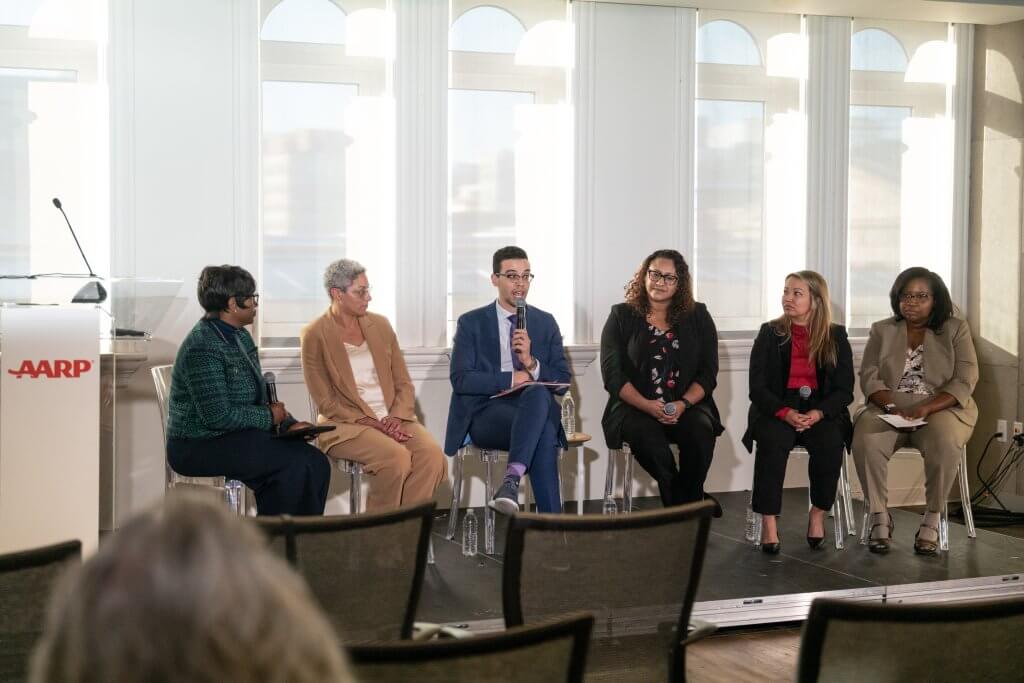 "We all have to [focus] on data, because data is what's going to show that impact," Jerde told summit attendees. To track where and how many United Health Group enrollees are referred to community-based services, the insurer created an ICD-10 medical code to track referrals related to social determinants of health.
Data is prioritized at RWJBarnabas Health in New Jersey as well. They track activities related to health equity using 33 performance metrics, 15 of which sit on a scorecard. "Executive compensation is tied to those metrics," said DeAnna Minus-Vincent, MPA, Executive Vice President, Chief Social Justice and Accountability Officer, RWJBarnabas Health. "That's why accountability is in my title."
Elevating data collection and the self-reporting of demographic information is critical to advancing health equity, in the view of Rear Admiral Mix. "How can you say that you've had an impact on a particular population if you haven't collected the data that actually tells that story?" she asked.
Richmond, President at Luminis, agreed but cautioned those in attendance not to become paralyzed by the search for perfect data. They should set priorities and act when the data is "good enough."
As an accrediting body most closely associated with efforts to improve patient safety and the quality of care, The Joint Commission's decision to make health equity its number one strategic priority speaks volumes. "We've been bold enough to say, this is [about] quality and patient safety. [Health care organizations] cannot choose to address central line infections and not address disparities in health care," McKee asserted.
In January 2023, her organization will release a set of requirements aimed at reducing health care disparities. Every health care organization will need to put leadership in place to address the disparities and collect data to demonstrate the impact of health equity initiatives. McKee said some health care entities are already engaged in these activities, others want to be engaged but don't know what to do, and still others don't believe they have a problem. "That's what makes this work really challenging and interesting," she said.
For many nurses, speaking out can be hard. "We don't want to say anything for fear of retaliation, because if I talk up, then I might lose my job," said Taquana Holley, DNP, MSN, RN, Clinical Educator, Critical Care for the Center for Professional Development Innovation and Research, Monmouth Medical Center. She urged other nurses to overcome that fear. "Sometimes you have to kick down the door and let them know, Hey, I'm here, and I'm telling you, I want to do this."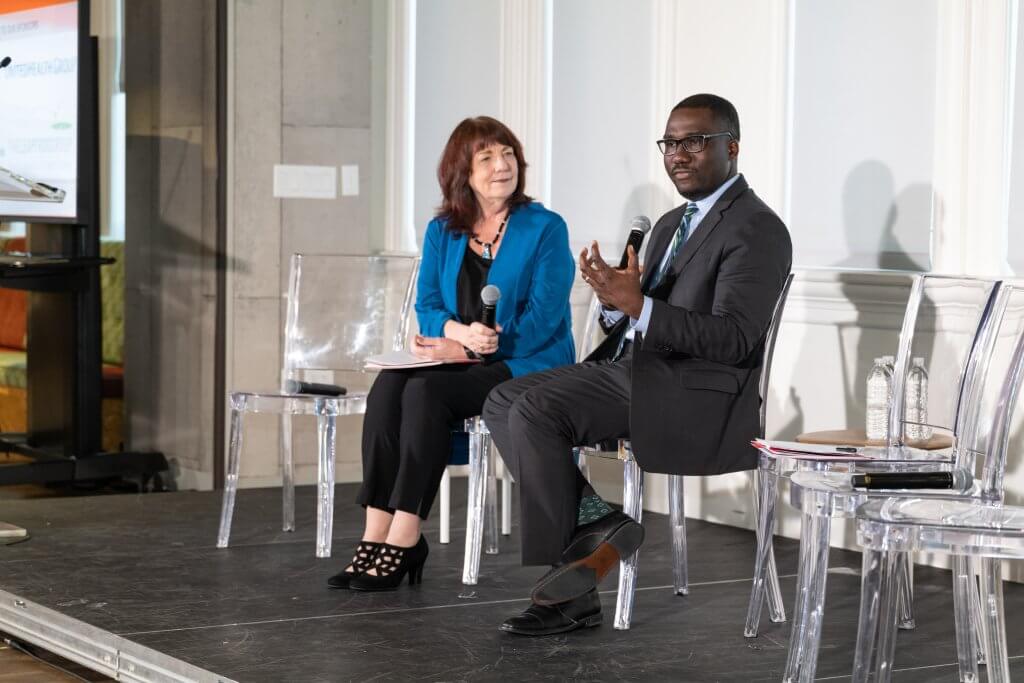 Many of the participants also called on nurses to be mentors and sponsors, develop leadership pipelines, and build their own support teams. Jean Accius, PhD, Senior Vice President, Global Thought Leadership, AARP, who was instrumental in supporting the summit, urged attendees to build relationships that bridge divides. "Identify someone in our workplaces, who doesn't look like us, who is not from our background or walk of life, and create an opportunity for mentorship and reverse mentorship. You both will benefit," he said.
These calls to action were music to the ears of Campaign leaders.
Several panelists urged everyone in attendance to read the Future of Nursing report and to use the Campaign's Health Equity Toolkit. Since the National Academy of Medicine released its 2021 report, The Future of Nursing 2020-2030: Charting a Path to Achieve Health Equity, the Campaign's state Action Coalitions and other stakeholders have been working to spur action on the report's recommendations. To facilitate this effort, the Campaign created a Health Equity Toolkit with resources and information to help communities address the social determinants that influence people's health and an Action Hub with additional resources. Both can provide a foundation for health equity initiatives by individuals and groups.
The health equity summit was organized by Winifred Quinn, PhD, FAANP(H), FAAN, Director, Advocacy & Consumer Affairs, Center to Champion Nursing in America (CNNA), an initiative of AARP Foundation, AARP and the Robert Wood Johnson Foundation that runs the Campaign for Action, and Mary Anderson, JD, Director, Advocacy, AARP Illinois. Reflecting on the gathering, Quinn observed, "This event was an important step in engaging a variety of stakeholders in the effort to improve care quality and outcomes and to advance health equity through a robust, diverse nursing workforce."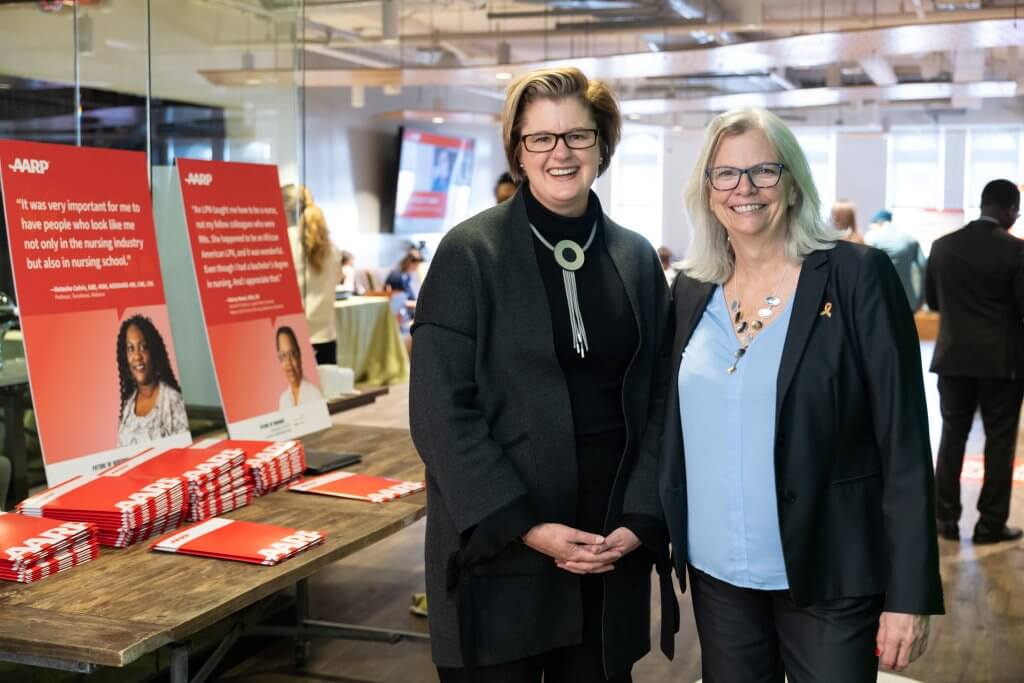 Jazmine Cooper, MBA, CCNA's Project Advisor for Advocacy & Consumer Affairs, who served as the event's emcee, noted that mentoring was highlighted as a key strategy for building that workforce, and she expressed optimism about the future. "We will continue to create a safe space to have difficult conversations and explore solutions to address health disparities, racism, and improving health equity," she said.
Fauteux is founder and principal at Propensity, LLC, a communications firm serving educational institutions and nonprofits focused on health care, health policy, and the health professions.
Reinhard is senior vice president and director of AARP Public Policy Institute and chief strategist for the Center to Champion Nursing in America and Family Caregiving Initiatives.