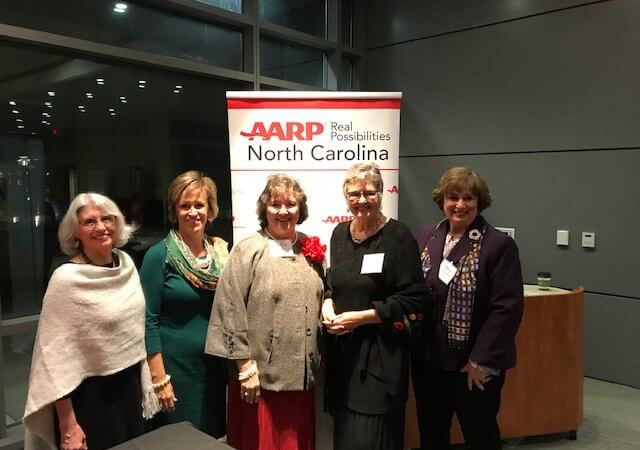 Pitt County and Lenoir County Action Coalition Members Honored
On November 15, 2019 The North Carolina Action Coalition teams from Pitt County and Lenoir County were honored for their Livable Community work. The event took place in Wilmington, NC at the AARP Evening of Inspiration.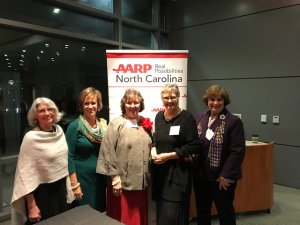 Pictured from left to right are the team members:
Laura Bliley, Dr. Gina Woody, Dr. Alexis Welch, Dr. Catherine Sevier, and Dr. Donna Lake.
Congratulations to the Honorees.