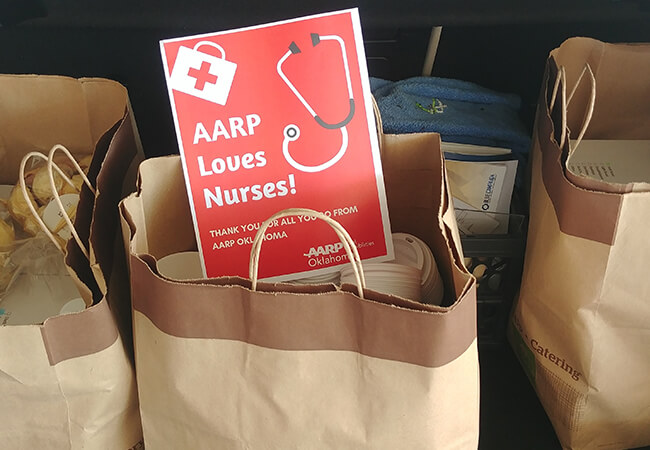 AARP Loves Nurses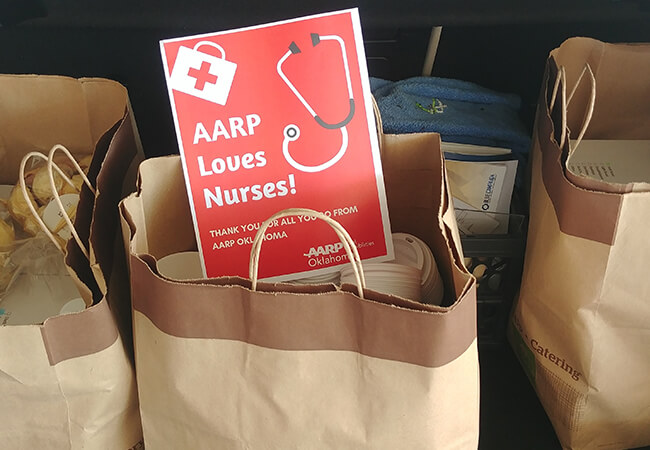 This story comes to us from Mashell Sourjohn, associate state director of community outreach for AARP Oklahoma
The rural town of Kingfisher, Okla., was under a directive to boil their water after E. Coli was detected in the supply.
When an Oklahoma City nurse arrived for duty at Mercy Hospital Kingfisher, she realized that meant no coffee at the hospital. "The hospital is 100 percent out of coffee today. Let me repeat, there is no caffeine source for the next 13 hours," the nurse wrote on Facebook. "I'm informed it's a water issue not a coffee issue."
AARP Oklahoma saw the message and leapt into action, delivering coffee, tea and scones to the hospital.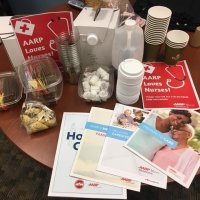 "You guys!!! Mashell Sourjohn with AARP Oklahoma just saved the day and delivered coffee, tea, and scones to Mercy Hospital Kingfisher!!!," the nurse wrote. "We cannot express our gratitude!"
Yes, AARP loves nurses. The Future of Nursing: Campaign for Action is a national initiative of AARP Foundation, AARP and the Robert Wood Johnson Foundation.  Numerous AARP state offices work with the Campaign and its operational arm, the Center to Champion Nursing in America, an initiative of those same organizations, to improve health and health care through nursing and build a healthier America.
AARP believes that consumers deserve full access to the care nurses — and all health professionals – provide. The organization knows that we will not be able to effectively care for our aging population unless we can tap into the full potential of this powerful workforce.