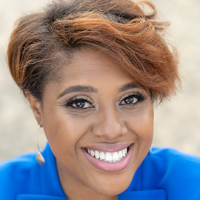 Patrice F. Little, DNP, FNP-BC
Senior Policy Advisor
Patrice Little is a senior policy advisor for the Future of Nursing: Campaign for Action, an initiative of AARP Foundation, AARP, and the Robert Wood Johnson Foundation that is working to improve America's health through nursing. She is also a family nurse practitioner and the CEO of NP Student ®, a digital lifestyle and educational resource for nurse practitioner students. Patrice has advocated for the nursing workforce on Capitol Hill and has worked as a content producer for Georgia Public Broadcasting's Lawmakers show.
She is the author of the self-help book, Out of Crazy Born Genius: Reclaim a Life Worth Living After Abuse and a contributor to Advanced Practice Nursing Leadership: A Global Perspective textbook (Springer, 2020).
Prior to becoming a nurse, Patrice taught secondary science for three years in South Georgia and served on various committees including the Ninth Grade Academy Retention Program, Physical Science Curriculum Committee, and as an Academic Decathlon Coach.
Patrice earned her Doctor of Nursing Practice from Georgia Baptist College of Nursing of Mercer University; a master's degree in Family Nurse Practitioner from Brenau University, and bachelor's degrees in nursing and biology/pre-medicine from Georgia Southwestern State University.